Centre Raises Concerns As 88% Homeless In India Yet To Avail PMAY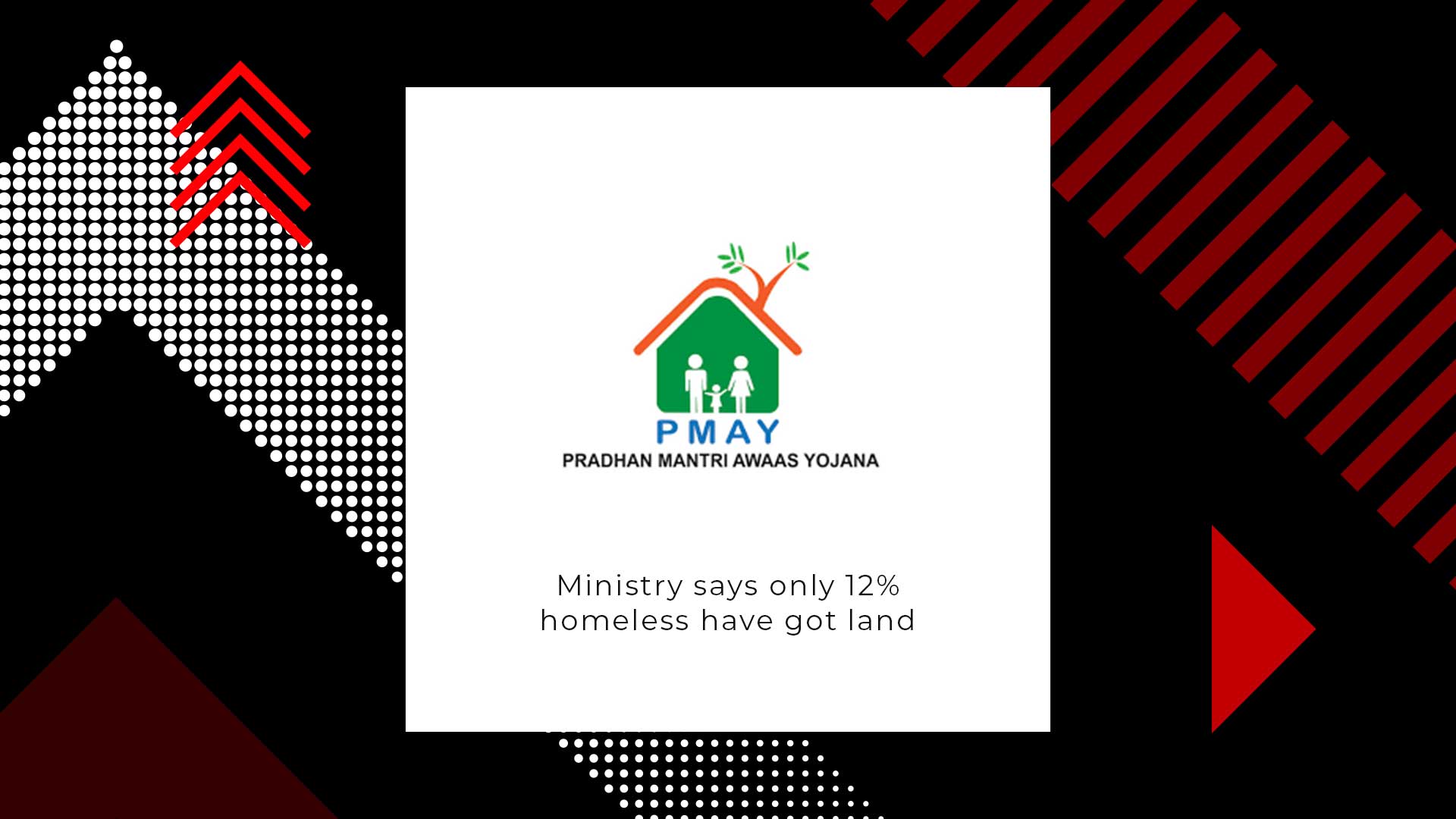 The rural development ministry writes a letter to states urging them to see to it that the true beneficiaries of PMAY get land to build their own homes as so far most states have failed to do the needful
The rural development ministry (RDM) has once again raised an alarm on the unfair manner in which the Pradhan Mantri Awas Yojana (PMAY) Rural scheme is not being benefited by those who truly deserve it. A staggering 88 percent out of the 4,72,000 landless people have not been allotted a plot of land to build a house. Only 56,694 have got land from their respective state governments.
The RDM mentioned this in a letter written to states on January 4. Till now out of the 10 million homes target, 6.5 million have been built under the scheme. The deadline to build 10 million houses in India is March 31.
The first time the ministry raised concern was in September 2018. Union rural development minister Narendra Singh Tomar had then also written to all states.
The ministry stressed over the fact that until the real landless citizens of India didn't get land, the target of building the one crore houses would not be met.
The letter said that while a few states have taken the necessary steps, overall progress at the national level is "far from satisfactory".
A government official confirmed the fact that not all is well behind the curtains of the noble scheme. "Although the Centre is very keen on the fulfillment of the scheme, around 4,00,000 intended beneficiaries may not get a house under the scheme by the deadline," the official said. According to him, the biggest hurdle is the acquisition of land. This is why some states plan to give money directly to intended beneficiaries to buy their own land.
Maharashtra has 1,39,000. Assam has 48,000, Bihar has 5,348 and Odisha has 34,901 homeless citizens.
As of July 27 last year, Assam, Bihar, Maharashtra, and Odisha have allotted land only to 1 percent of these people. West Bengal has not provided land to a single person out of its 35,000 homeless.
The ministry is positive that the remaining houses will be built by March 31.