Bengaluru Leads In Acquiring BFSI Office Space In India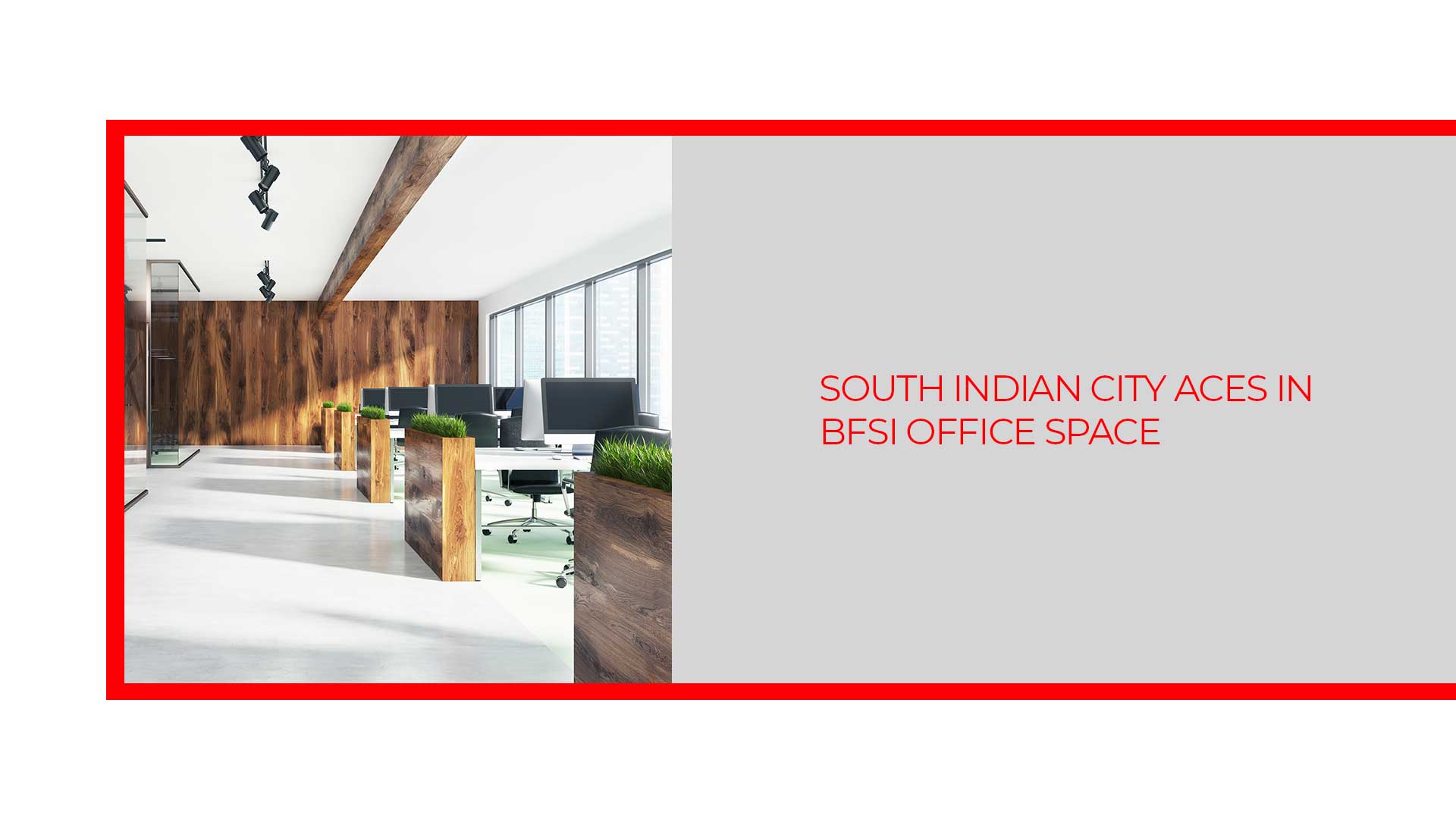 A report by Knight Frank shows Bengaluru leading Mumbai by 7 percent in leases taken by the BFSI sector last year
With Mumbai being the financial capital of India, one must have the idea that the maximum number of banking, financial services and insurance (BFSI) leases were taken in the city. However, data collected by real estate consultancy firm Knight Frank shows Bengaluru as taking the lion's share of a lease in the BFSI sector.
In 2018, a total of 47 million square feet space was utilised for commercial purposes in India. In the second half of 2018, BFSI contributed 18 percent of the total leased space of 25.2 million square feet. This was a spike since 2017 by 4.5 million square feet.
Office space leased by IT/ ITeS's saw a slump from 37 percent in 2017 to 31 percent last year. Interestingly, both these industries have always been the most demanding in the country's commercial office market.
BFSI sector leased 42 percent (1.9 million square feet) in Bengaluru and it rented 35 percent in Mumbai. This data makes Bengaluru emerge as the most leased space city in India by the BFSI sector.
So what made Bengaluru take the lead? The most obvious answer is that unlike Mumbai, Bengaluru is the nation's hub of technology. Digitisation is now inseparable from financial services. For example, Goldman Sachs has an investment banking office in Mumbai, but their global technology operations are carried out in Bengaluru.
Payment gateway companies like Visa, American Express and PayPal expanded their office space in Bengaluru. Last year, Visa increased its office space by 50,000 square feet in collaboration with Bagmane.
However, the biggest lease in the south Indian city was carried out by American bank JP Morgan. It leased a staggering 1.1 million square feet space along with an additional 0.5 million as an option in Embassy Tech Village along the Outer Ring Road (ORR) in Bengaluru.
Thirumal Govindraj, MD of commercial real estate provider RMZ Corp confirmed the news. He went on to add that other international banks like State Street Corporation, Morgan Stanley and HSBC all leased spaces in 2018 with an aim to expand their operations. He even revealed why there was a slump in the number of leases taken by IT/ITeS companies. "They have reached a critical mass in the city and their rate of expansion would not be at a fast rate," Thirumal said.  Currently, BFSI companies thanks to their back-office work are ruling the roost.
Another reason in Bengaluru being the preferred choice of these commercial giants is its reasonable rental amount compared to the exorbitant charges in Mumbai.
ALSO READ: Bengaluru Tops The Knight Frank Asia-Pacific Prime Office Rental Index Q2 2018