Shanghai Ruled China's Real Estate Investment Market In 2018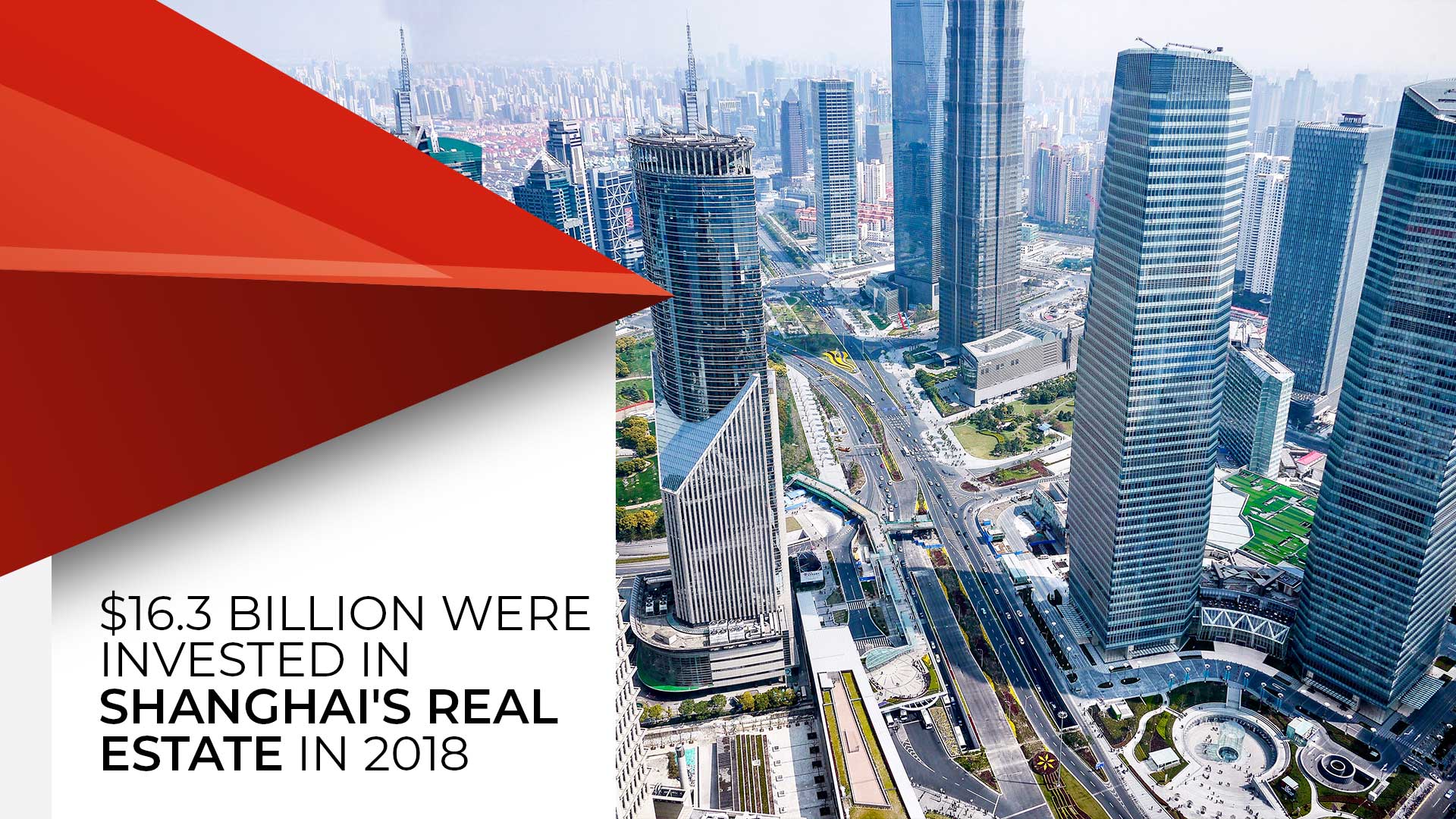 Shanghai emerged as China's most preferred city for real estate investment last year according to a report by JLL
Shanghai has emerged as the real estate king of China in 2018 as its net property deals were worth 110 billion yuan (US$16.3 billion). They contributed to 56 percent of China's total real estate deals, which fell 12.5 percent from 2017 to 197.7 billion yuan. This data was collected by global property consultancy JLL, which tracks transactions of major real estate assets valued at over US$5 million. China underwent tight financing conditions last year.
Jim Yip, head of capital markets for JLL China and East China elaborated on his company's findings. According to Jim, China's central government's de-leveraging campaign limited the overall financial environment over 2018, tightening domestic financing channels and affecting investors' financing capacity.
By the end of 2018, there was a boost in investments most notably thanks to foreign investors bringing in the desired capital.
Data collected by international real estate services provider Savills also mentioned that China gave foreign investors tremendous opportunities to secure deals. This was mainly done as there was hardly any competition locally.
Chester Zhang, associate director at Savills China research confirmed the news. Chester added that investments from other country developers made 59 percent of total profits in Shanghai last year. "There was a big-scale of mixed-use projects and development sites as they usually boast more capital reserve for mega deals," Chester said.
Chester went on to add that China's property investment market continued was very keen on project conversions. The aim was to purchase retail projects which weren't doing very well. There are big plans to revamp those projects into homes and coworking commercial spaces so that they can be leased.
The amount spent on buying properties was a staggering 6.8 billion yuan in Shanghai in 2018. This was triple the amount that was spent in 2017. 75 percent of these purchases are meant to be converted into leasable residential and commercial spaces.
ALSO READ: China: January Home Prices Soar Despite The Decline In Top Cities