10 Most Google Searched Realty Brands Of 2018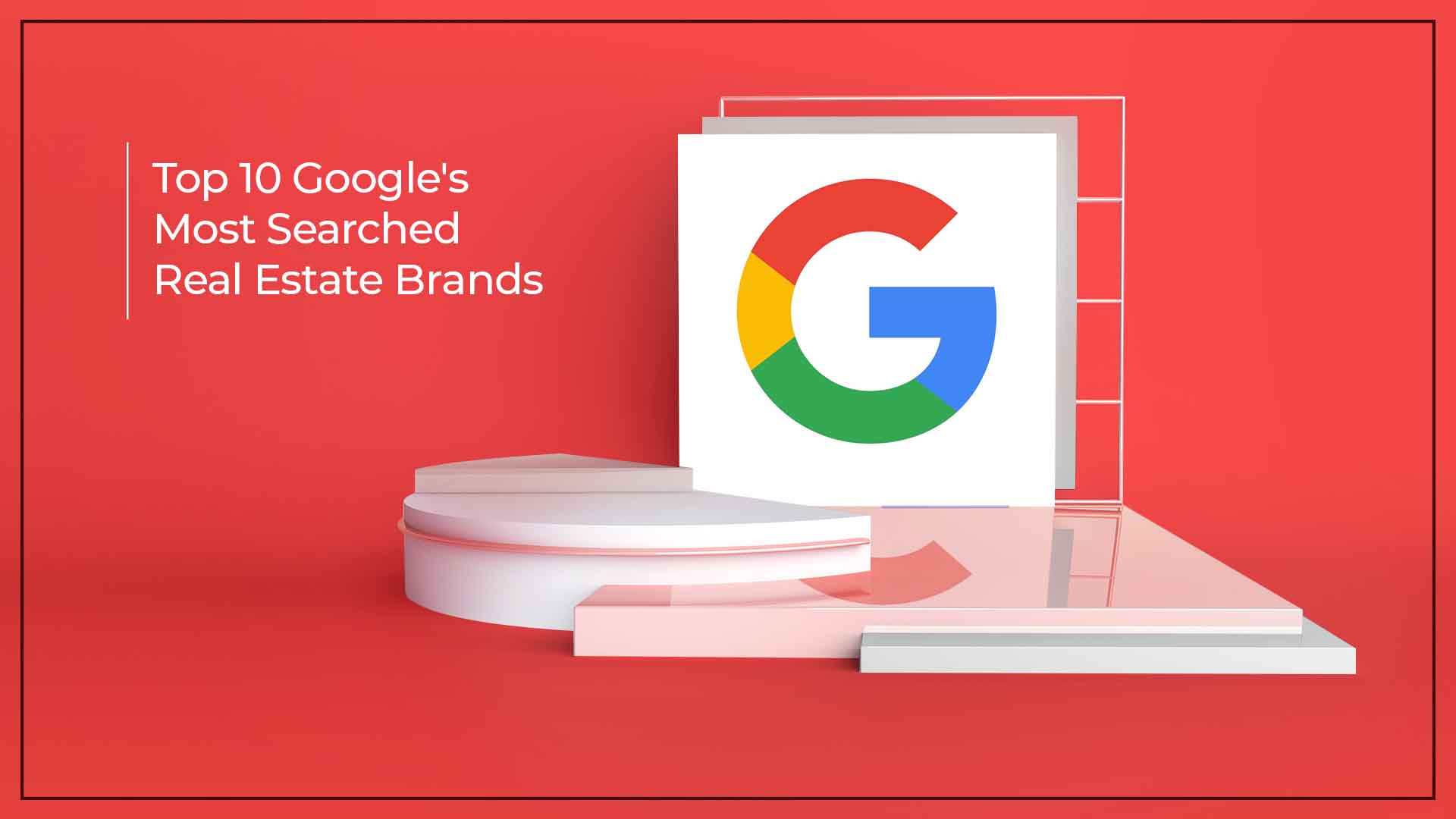 10 Most Searched Real Estate Brands on Google based on average monthly volume
The real estate industry in India provides its economic growth as well as lakhs of jobs. Not to forget the countless dreams it fulfills each and everyday of people owning/renting their dream homes. Obviously, in a country where the population is bursting at the seems, real estate is not only a luxury but also a necessity. Many people flock to the Internet to have a look at the companies who rule the roost when it comes to the Indian real estate.
RealtyNXT gives you a low down on the Most Searched Realty Brand of 2018 (according to Google search volume – avg monthly volume for an entire year).
1) DHFL
Avg. Monthly Volume: 90,500
Dewan Housing Finance Corporation Ltd. (DHFL) was the most searched realty brand last year. Amongst its biggest achievements was the selling of Rs 5,000-7,000 crore of its loans to the State Bank of India (SBI). This boosted investor confidence in NBFCs.
2) DLF
Avg. Monthly Volume: 49,500
They were always popular but what soared their popularity IN 2018 was their big win of the Sword of Honour from the British Safety Council. Delhi Land & Finance (DLF) became the only company in the world to win 11 Sword of Honour Awards in one year.
3) Shapoorji Pallonji
Avg. Monthly Volume: 33,100
These iconic builders have been around since 1865. Last year, they made a tremendous contribution across all the big industries. They built power plants, nuclear research establishments, factories, automobile plants, sports arenas, hotels, hospitals, skyscrapers, townships and water treatment plants!  
4) Hiranandani Developers
Avg. Monthly Volume: 27,100
They are known for delivering world-class projects and are a very well known name in the Indian real estate market. Not one to rest on their laurels, they began the year with the announcement of the idea of developing industrial and logistics parks across India.
5) Godrej Properties
Avg. Monthly Volume: 22,200
The company saw two major achievements. It cut down its total debt from Rs 3,137 crore to Rs 1,539 crores purely on the power of the number of its sales. Its second big Netflix Rents Two Floors For India HQ In Godrej BKC
Below are the real estate brands RealtyNXT feels deserve a special mention:
6) HDIL
Avg. Monthly Volume: 22,200
7) Prestige Group
Avg. Monthly Volume: 12,100
8) Lodha Group
Avg. Monthly Volume: 12,100
9) Supertech
Avg. Monthly Volume: 12,100
10) Indiabulls Real Estate
Avg. Monthly Volume: 9,900
11) Oberoi Realty
Avg. Monthly Volume: 9,900
12) TATA Housing
Avg. Monthly Volume: 8,100
13) Omaxe
Avg. Monthly Volume: 6,600
14) Rustomjee
Avg. Monthly Volume: 5,400
15) DB Realty
Avg. Monthly Volume: 5,400
16) Ansal
Avg. Monthly Volume: 5,400
17) Sunteck Realty
Avg. Monthly Volume: 4,400
18) Puraniks Builders
Avg. Monthly Volume: 4,400
19) Piramal Realty
Avg. Monthly Volume: 4,400
20) Ajmera Realty
Avg. Monthly Volume: 3,600
ALSO READ: Top 10 Real Estate Brands That Dominated Instagram In 2018