Hyderabad's Residential And Commercial Realty Sales Rose In 2018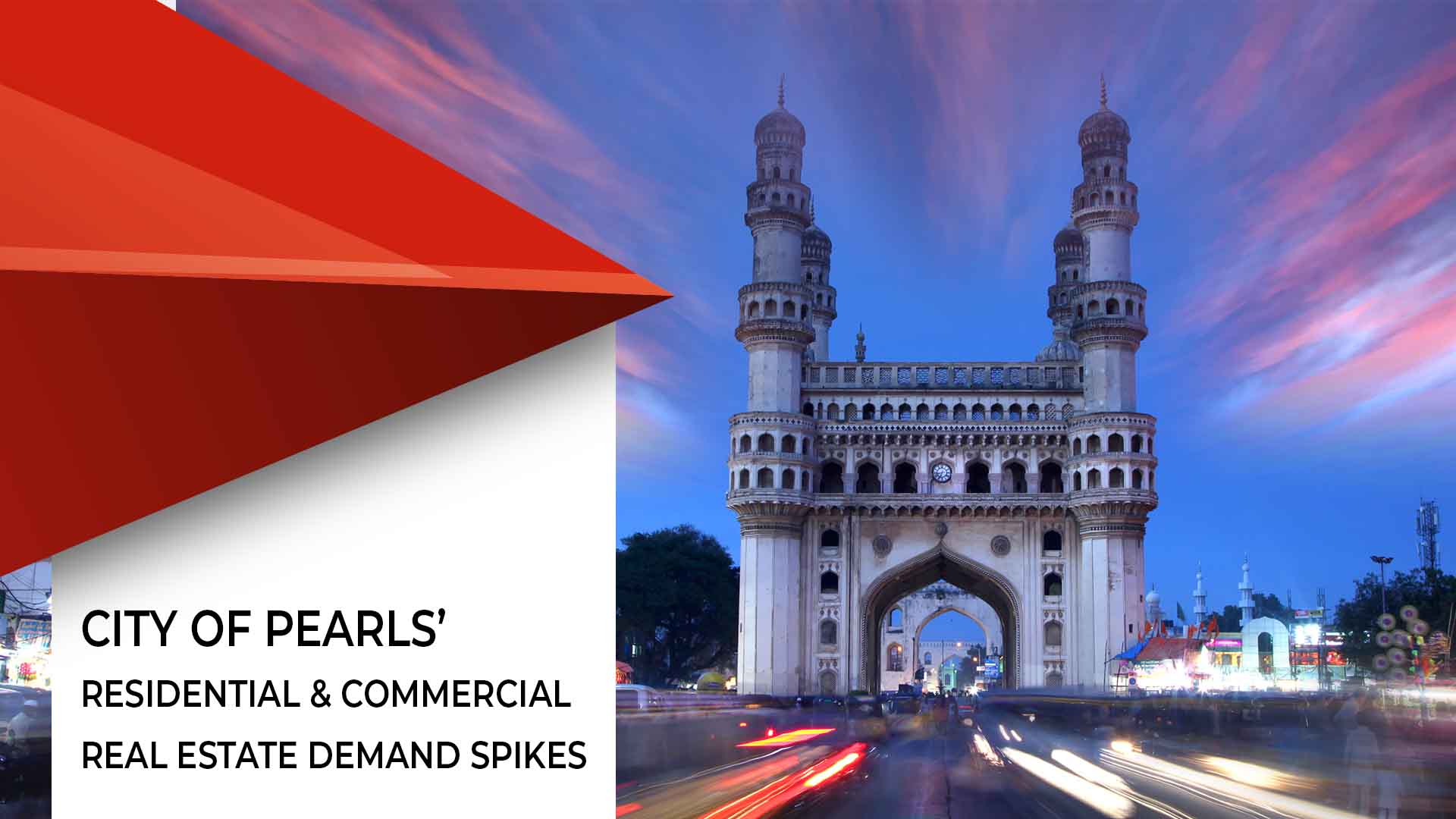 A report by Knight Frank states that Hyderabad's realty industry performed very well last year
Hyderabad has been named as a strong real estate market for both residential and commercial sector in a recent report by Knight Frank. The data was collected by the international property consultants for the tenth edition of its half-yearly report – India Real Estate.
According to the report, Compared to 2017, Hyderabad saw a spike in its commercial office market, for supply by 19 percent and rentals by 24 percent this year. There were high leasing transactions for office spaces.
The city's residential market also witnessed a whopping 54 percent rise in supply and sales rose by 9 percent in 2018.
Samson Arthur, Branch Director, Hyderabad, Knight Frank confirmed the news. According to Samson, Hyderabad is in a way challenging other big real estate markets in India. In office space leasing he noted the numbers to be strikingly similar to NCR and Mumbai. "The residential market, backed by heightened sentiments, has been performing well above the national average. In context to the residential market specifically, Hyderabad's infrastructure has been instrumental in augmenting sales as well as prices," Samson added.
The residential real estate market of the City of Pearls has seen a growth of 15 percent in H2 2018. The entire 2018 had a total of 15,591 flats sold. This pushed its growth to 9 percent since 2017.
The market, while operating on a lower base when compared to other markets, has be registering steady upward movement in sales velocity, especially post the demerger from erstwhile Andhra Pradesh. New unit launches in H2 2018 were recorded at approximately 1700 units registering a growth of 81 percent y-o-y over the same time last year.
There was a 54 percent spike in new project launches since 2017. 5404 units were launched in the city. West Hyderabad occupies the lion's share of the real estate market with 84 percent of the new launches happening there. A large number of new project launches were in the affordable and mid-income category.  
The leasing activities included coworking spaces manufacturing and other services. IT/ITeS contributed to 44 percent of the total rentals. Total new supply in H2 2018 was recorded at approximately 2 msf recording a rise of 70 percent y-o-y.
The report also pointed out that RERA will soon be the driving force in Telangana. New launches had slowed down a bit due to the act being in its infancy stage in the state in September 2018.
ALSO READ: Kondapur Another Hyderabad Housing Hub Goes Premium