Kochi's Eastern Suburbs Witness Rise In Real Estate Sales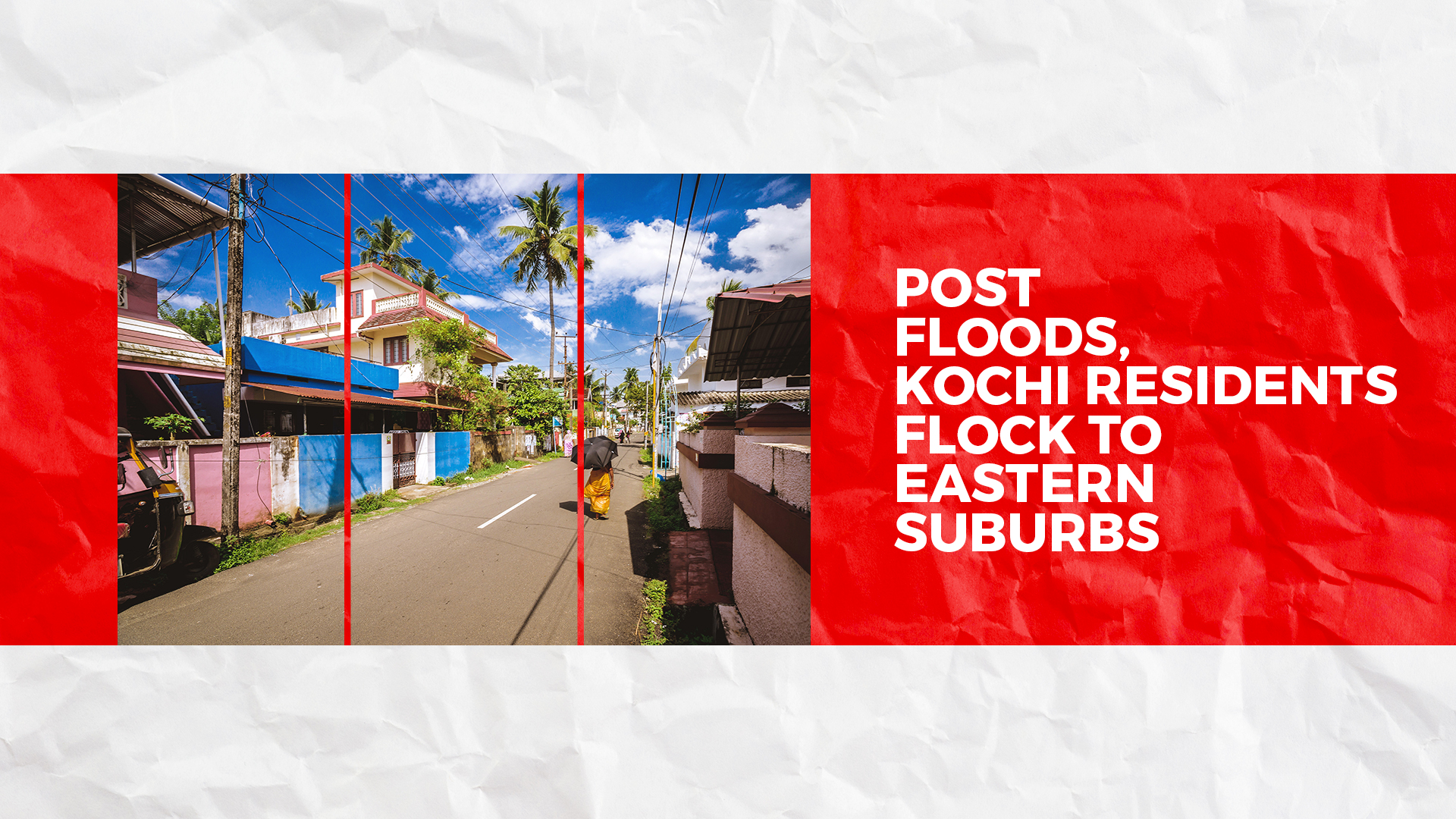 Residents of Kochi are now moving towards the eastern suburbs of the city which are cheaper and safer areas
The residents of Kochi in the state of Kerala have finally started rebuilding their lives and a huge part of it involves buying or constructing a new home. Witnessing the disastrous effects of last year's floods, they are now moving towards safer areas. There is a surge in demand for land in the suburbs in the eastern regions of the city.
Those who wish to own a home are constructing their dream homes in places like Mulanthuruthy, Chottanikkara, Udayamperoor, Kizhakkambalam, Pallikkara, and Pattimattom among others.
A contractor based in the city confirmed the news and said that after the floods, home buyers now prefer land that was not destroyed by the rising waters.
Another reason for this can be the cheaper rates of land and property in the eastern suburbs as compared to other more popular areas. Earlier, when land was acquired for Kochi Metro on MG Road, a textile showroom was given with Rs 52 lakh a cent. This was also seen in prime locations like Kalamassery, Tripunithura, Thrikkakkara, and Maradu.
In these municipalities, the high demand has led to exorbitant prices. While in eastern suburbs, five cents can be purchased for approximately Rs 20 lakh. The third reason for a surge in popularity of the eastern suburbs is that the location ensures a hassle-free journey throughout the city.
Real estate experts have also predicted builders flocking the location to build many villas. The advent of RERA in Kerala will automatically make developers opt to build villas instead of apartment buildings. Because villa projects have hassle-free land transfers to the purchaser, their confidence in the project increases making them more likely to invest in it.
Also, there is no piling or any complicated procedure of building the foundation which results in the work getting finished at a faster pace.  
ALSO READ: CREDAI To Safeguard Kerala Residents From Future Flood Situations