MagicBricks' Tie-Up With Investors Clinic Results In Big Success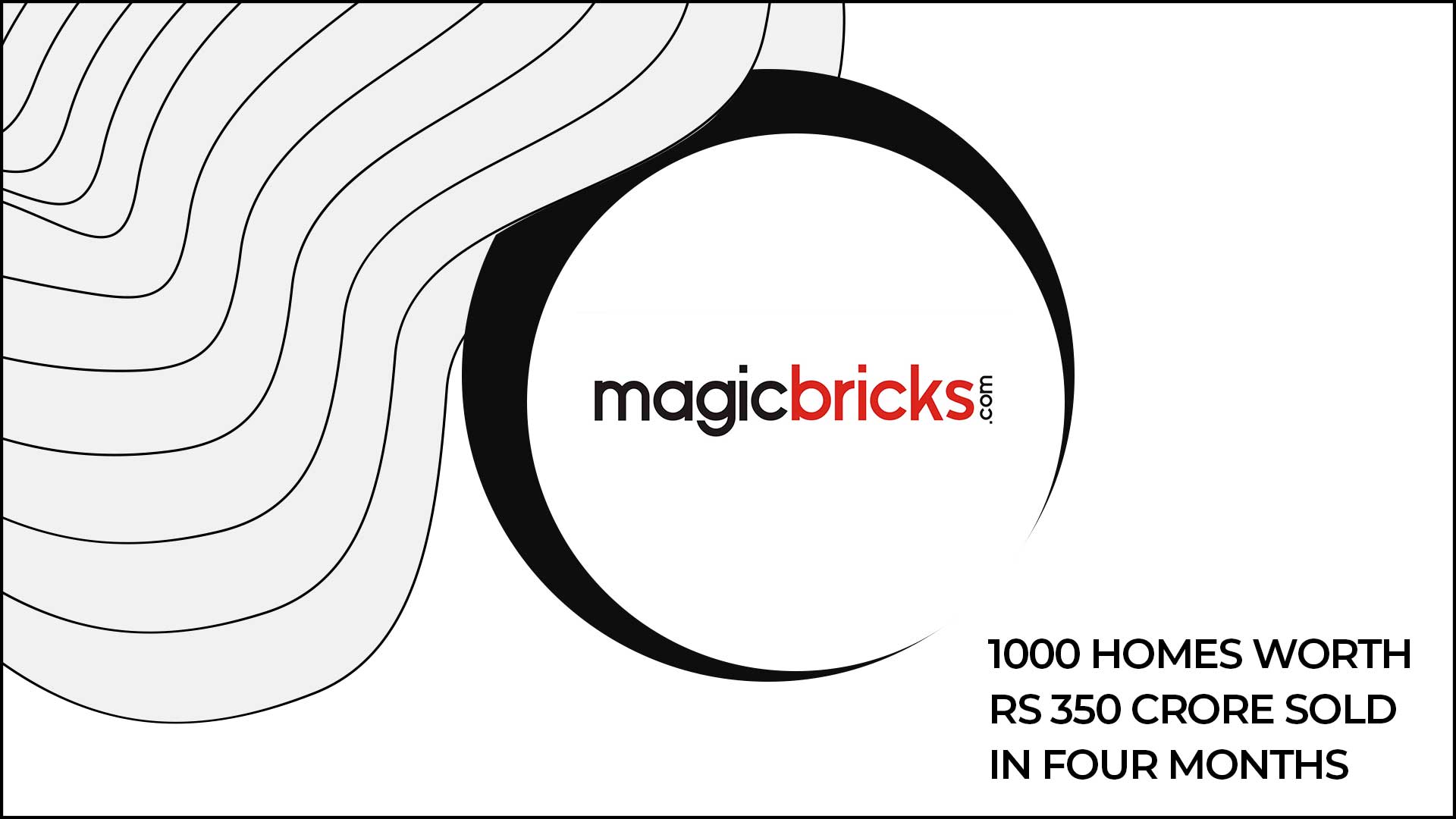 Magicbricks' collaboration with Investors Clinic results in a sale of 1000 homes worth INR 350 crore in just four months for Gaursons 
When it comes to being an online catalyst for homebuyers, property portal Magicbricks is king. It has once again proved its mettle. Its tie up with brokerage firm Investors Clinic was responsible for the sale of 1000 homes worth Rs.350 crore in just four months. The project by builders Gaursons is located in Greater Noida.
So what helped the phenomenal sale take wings? The fact that Magicbricks enjoys online traffic leadership and has more than a million properties across 16,000 localities in India listed on it was only the beginning.  The large amounts of Magicbricks' users and visitors were more than eager to lap up Gaursons' residential project.
Not one to rest on the strength of their website traffic alone, Magicbricks also started rigorously and cutting edge product and marketing solutions for the digital promotional campaign of the project.
A large part of Magicbricks' campaign strategy included the showcasing of premium ads of Gaursons properties on its platform. They also enhanced the visibility of the campaign using various platforms. This resulted in huge amounts of inquiries from buyers along with huge awareness for the project. This is what ultimately led to the historic sale of 1,000 apartments with prices of homes starting at Rs 35 lakhs.
Ritesh Mohan, Sales Head, Strategic Accounts, Magicbricks, confirmed the news. Ritesh stated that the high-impact digital campaign run by the company was the reason for the high number of sales. "This is a testament to the fact that Magicbricks is now the largest property site with maximum aggregation of buyers and sellers in the category," Ritesh said.
He further added that the success of this campaign in collaboration with a prestigious developer like Gaursons indicates that the portal is very popular even among builders and sellers for online marketing purposes.
But none of this would have been possible without the broker firm Investors Clinic. The company managing this high-impact digital campaign for Gaursons on Magicbricks.
Divaker Bhalla, AVP, Digital Media, Investors Clinic said, that property selling is no longer a tedious task. "With the invention of new innovative technologies and unique promotional methods, developers and realty firms like us are performing better than ever," Divaker added.
Investors Clinic has 34 offices across India. It also operates in Dubai and Singapore.