Trent Strikes Rs 300 Crore Property Deal With Lodha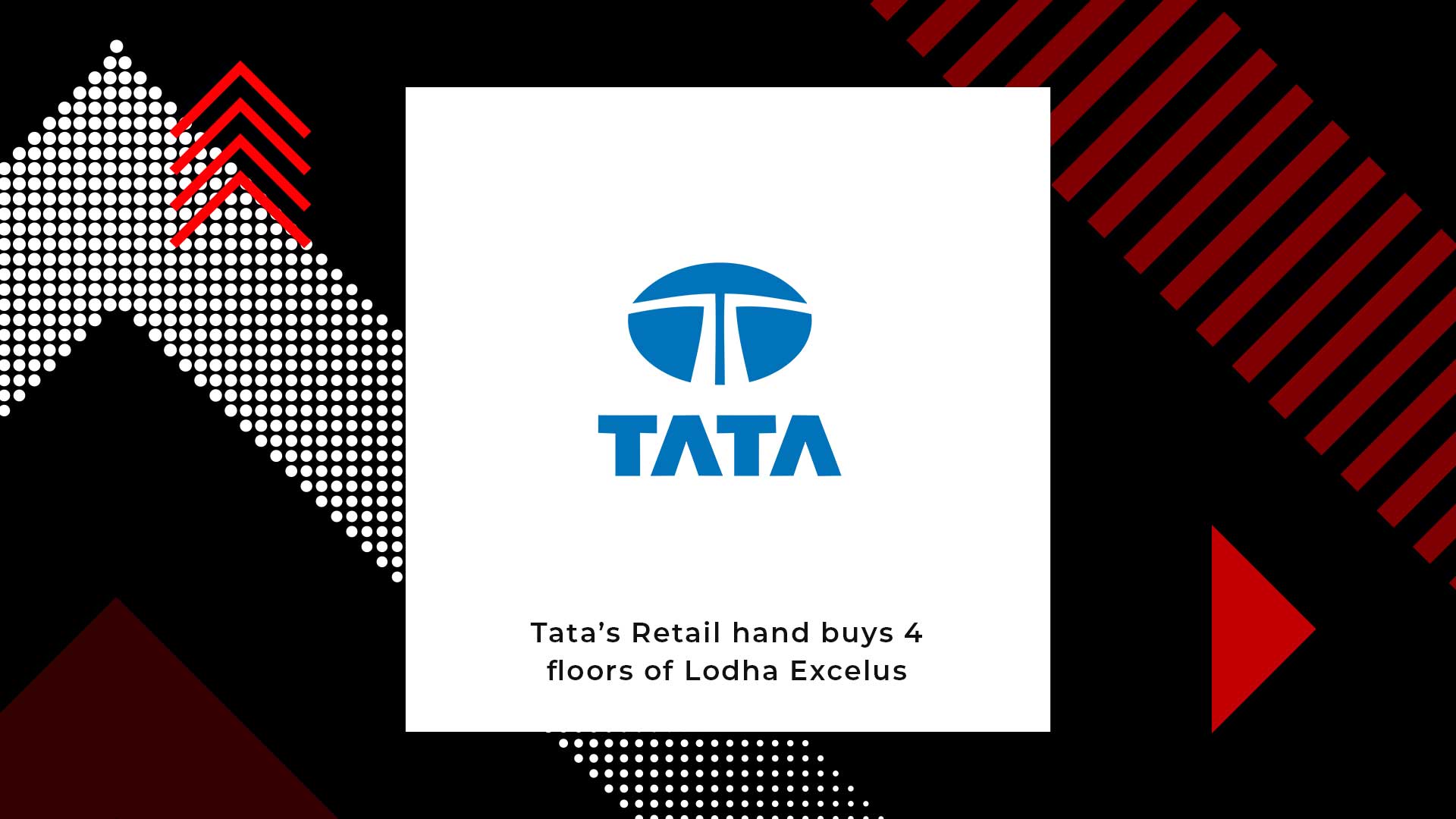 Tata's retail hand Trent buys 4 floors and leases another floor in Lodha Excelus at New Cuffe Parade
2019's first big commercial real estate deal has been struck successfully between Trent and Lodha Developers. Tata Group's retail arm has gotten hold of 5 floors of office space at the brand new office building Lodha Excelus. It is located at New Cuffe Parade in Wadala, Mumbai.
Out of the 5 floors, Trent has bought 4 floors and has leased the fifth one for a tenure of 25 years. With 150,000 square feet of leasable area, the total cost of the deal was approximately Rs 300 crore. The rent for the leased floor is priced currently at Rs 125 per square feet a month. There will be 15 percent rental increment every three years.
Westside, Landmark and Star Bazaar are under the arm of Trent. The company's new office space might be used as the offices of these retail brand stores. Abhishek Lodha, MD, Lodha Developers confirmed the news.
Abhishek further added that the company was planning to build its rental business since the last three years. There are many completed projects currently and a quite a few are under construction, work for them is slated to finish by 2022. "This will give us an annuity business worth over Rs 15,000 crore," Abhishek said.
Trent has acquired space in the first completed office building by the builders. Lodha Excelus will have three towers with a leasable area of 8 lakh square feet. Lodha has already commenced work on the second office building which has an area of around 1.1 million square feet. The total office space of all three towers is around 2.5-3 million square feet.
Industry experts believe this mammoth deal is proof that the upcoming commercial localities on Mumbai's eastern shore are soon going to be hot property. The increased
costs of rents in the currently popular Bandra-Kurla Complex is another reason why Wadala with its more economical rental charges is being preferred by businessmen and investors of commercial property.
Mumbai Metropolitan Regional Development Authority (MMRDA) has given the green light to a proposal to transform Wadala into a business district. 158 acres out of 269 acres will be targeted for the ambitious development plan.
ALSO READ: Bombay HC Orders Lodha New Cuffe Parade to Knock Off Extra Floors