Singapore Investors Are Slowly Growing In The Real Estate Sector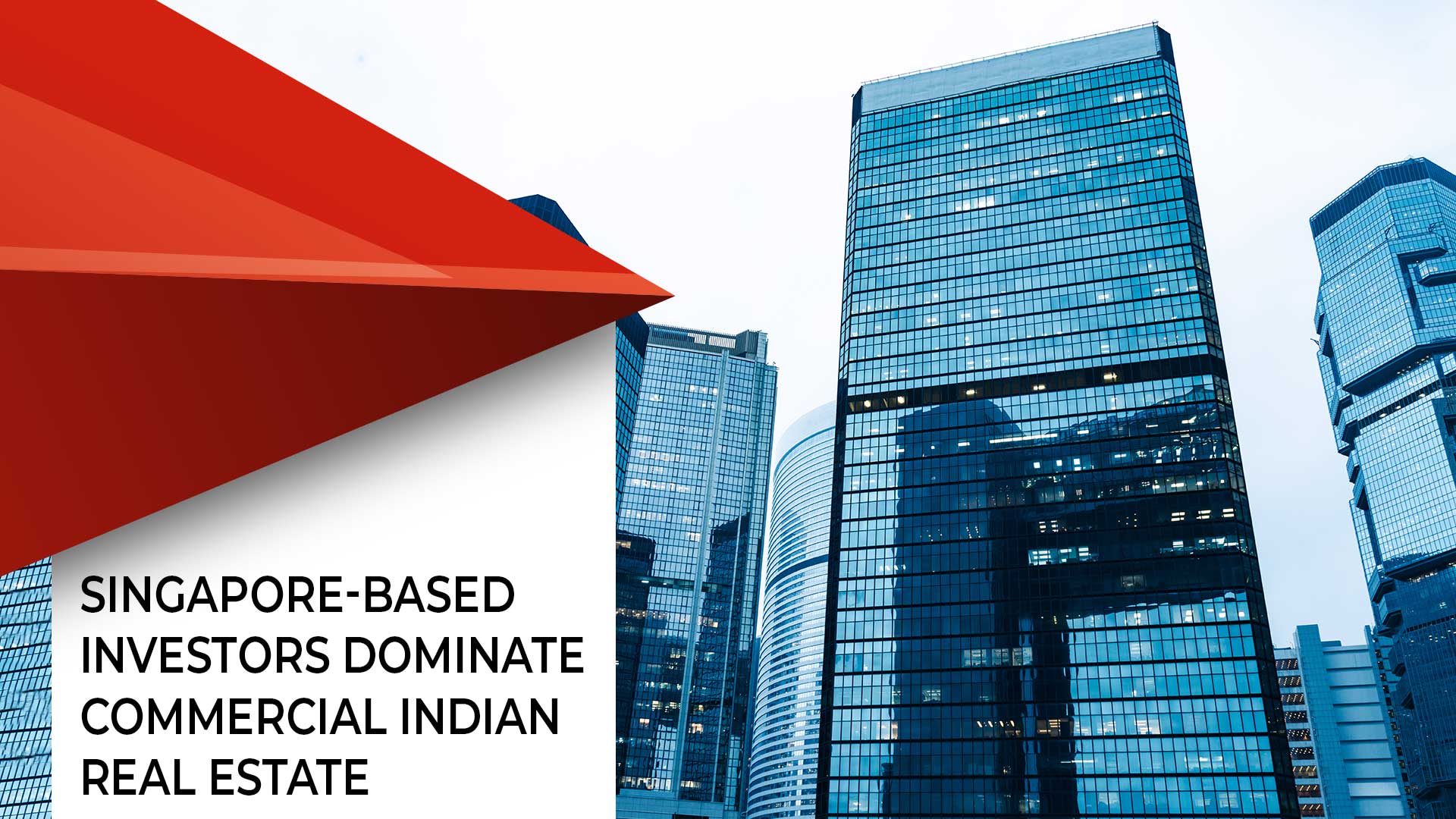 Singapore-based investors and real estate developers are slowly but steadily building a strong base in India
India and Singapore have enjoyed a warm friendship and an excellent business relationship for decades. Quite a few of the island-country's investors and developers have a strong presence within India's property market since years. Now, it has come to light that many of them are moving beyond commercial offices to invest in emerging sectors such as logistics, warehousing and urbanization projects.
Just like they have patiently grown their presence over the years in one avenue, they have the same approach to investing in other asset classes. Especially since India's real estate market is very unpredictable. Singaporeans already have a towering presence in China. Experts believe India was a natural choice for them as it is one of the top emerging markets.
Singapore's sovereign wealth fund, GIC Pte Ltd, is now one of the two leading property investors in India. The other company is New York's Blackstone Group Lp.  Another state-owned Singapore firm, Temasek Holdings Pvt. Ltd, through its fully or partially owned companies such as Ascendas-Singbridge Group (ASG), Mapletree Investment Pte Ltd and CapitaLand Ltd, has invested across asset classes.
GIC has a diversified portfolio of around $4 billion of assets under management (AUM). In one of the largest property deals, GIC bought a 33.34% stake from promoters of DLF Ltd in its rental arm—DLF Cyber City Developers—for around ₹8,900 crore. Last year, GIC inked its first investment in a mixed-use project in Worli, Mumbai.
Over the last two decades, Ascendas-Singbridge has built nearly 17 million square feet worth S$2.5billion. It is going to expand its base by another 14-15 million square feet over the next few years. From being a pure office developer, it diversified into logistics and industrial real estate in 2017. The company is the master developer for Amaravati capital city with Sembcorp Development and Amaravati Development Corp. Ltd.
According to Vinamra Srivastava, CEO of Ascendas's India operations and private funds, India has strong macroeconomic fundamentals and commitment to improve its business environment. This is the reason why India is an important investment destination for Ascendas-Singbridge. Coworking is also becoming very popular in the country giving rise to more and more capital being invested in shared office spaces.
Vinamra also stated that Ascendas-Singbridge is eyeing at a long lasting investment relationship in India. The goal is to scout local talent, contribute towards the growth of infrastructure and collaborating with the Indian government for the growth of its economy.