The Harsh Reality Of Lodha's New Cuffe Parade Project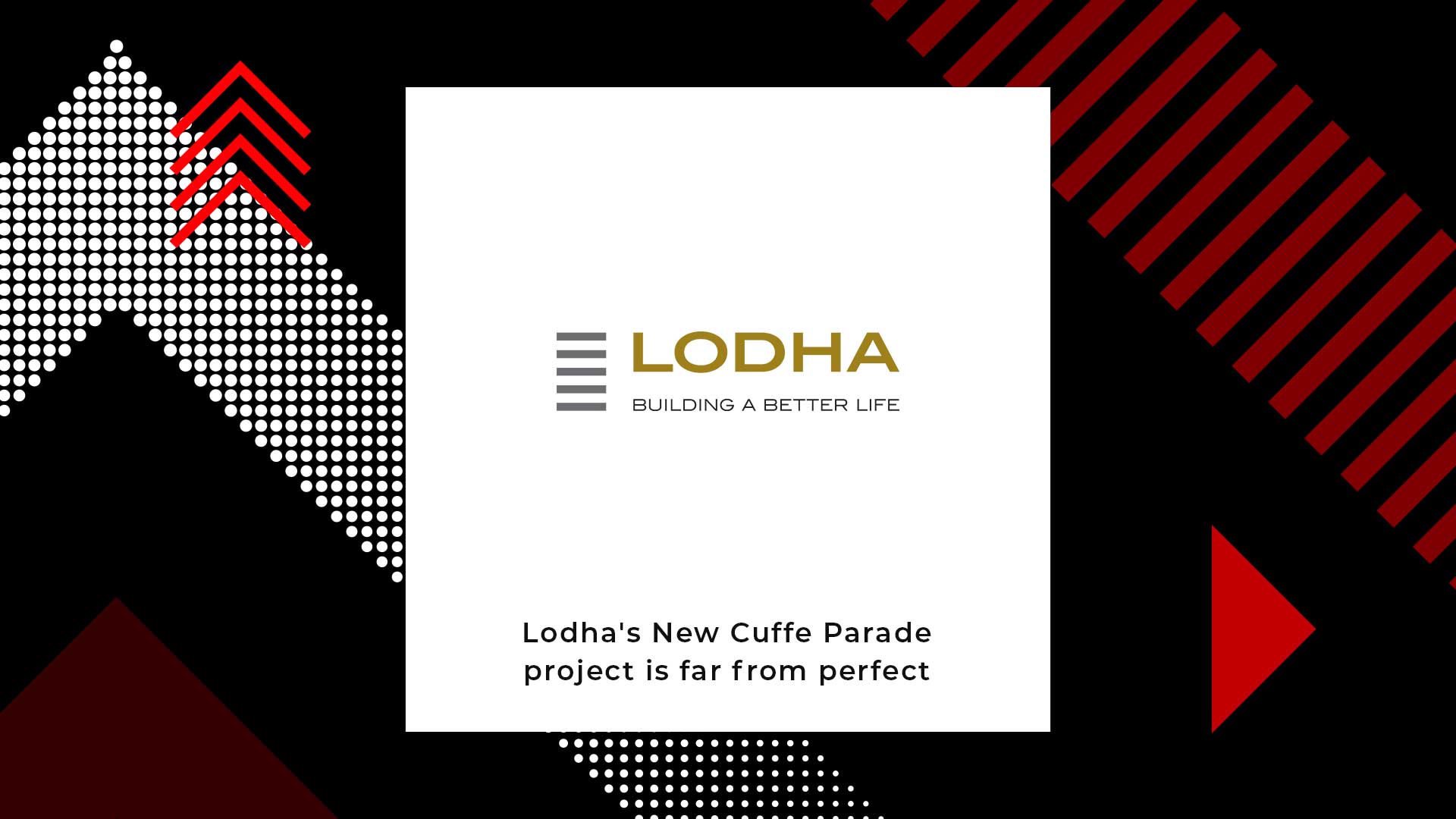 Lodha's New Cuffe Parade project has flimsy construction material used for its interiors, a massive leakage problem in its walls and is a breeding ground for mosquitoes claims a citizen journalist. Posts videos online to prove his point
When Shilpi Thard was all set to move into her new home in New Cuffe Parade, a big shock awaited her. The promise of seven-star facilities soon turned out to be a humbug. Considering that her husband Amit Jaising had pooled in Rs 3 and a half crores and Rs 2 and a half crores each for two flats (3103 and 3104) in the Dioro building of Lodha's prestigious project she was naturally excited and expecting the very best.
In a now viral video, Shilpi along with her citizen journalist friend Krishnaraj Rao are seen inspecting the premises of her apartment. It clearly shows a sewage pipe and sewage duct beside the front door of the flat which is actually inside the carpet area of the house. Furthermore, it is already showing signs of moss and has a "wall" made up of gypsum board to cover it up. Krishnaraj goes on to explain that because it is not as strong a material as a normal brick wall, it will be very easy for anyone to break in and enter the premises. In fact, most walls in the apartment are made of the same flimsy material barring a few spots which have RCC but have a huge leakage problem.
While she was told by the builders that gypsum board was the best material used to build houses these days, Krishnaraj reveals to her that it is only used to build false ceilings. Most of the walls in her "ultra-luxurious" apartment have incessant leakage. The reason for which is discovered to be wet sand under the floor tiles of the entire premises. Wet sand has also caused water to seep inside the RCC walls.
Fact is that gypsum board coming in contact with the wet sand or any kind of moisture will lead to its rotting and the proof of it is the moss that has already formed on some of her walls in the bedroom. It is unbelievable that such a hideous site can be seen in such an expensive project. Even the external wall of the building is not thick enough and the two conclude that the premises are not safe to live.
In a long post shared on Facebook, Krishnaraj alleged that  Lodha uses "bullying tactics" with those who book homes to buy from them. He cited examples of two couples who had booked flats at Lodha Palava and Lodha NCP. They were denied entry to their own homes despite paying the bulk of the price. The reason? They had refused to sign a waiver without inspecting the quality of their flat.
One must keep in mind that once a customer signs such a document, no matter how the final product turns out to be, neither the National Consumer Forum, RERA or civil court would be of any help as the builder's lawyers will quash all the claims by showing the signed document as proof of a flawless home built thus rendering the bodies incapable of helping the homebuyers. Many of Lodha's consumers have indeed signed such waivers giving a clean chit to their homes in order to avoid hassle-free possession of the houses that they have paid their hard earned money for.
He has been posting a series of videos on YouTube explaining the entire fiasco and revealing damaging information about how the company treats its homebuyers. In a recent video, one can see how construction workers of the remaining project work are using a public road near gate number four of the project for unloading construction materials thereby hindering commuters from going to and fro and causing a traffic jam.
A few days ago, he even demonstrated how easy it was to break the walls of the apartment by punching the walls. The wall cracked open with just one solid punch thereby proving what he had been saying all along.
It is not just Shilpi's apartment but many more in the mega expensive project that face similar or worse problems. The biggest exposure of it all was how the premises are not at all safe if a fire broke out in the premises. One resident Arvind Jain had to cough up an additional Rs 60 lakhs to renovate his entire brand new home to make it livable.
In a video posted on YouTube today, a journalist along with another homebuyer are seen helpless as the security of New Cuffe Parade do not allow them to enter the project's premises. They are tasked to seek Lodha's permission before they could be allowed. The security wanted to confiscate their cameras as well. The journalist is seen talking to the company's corporate communications person on phone enquiring as to why the security wanted to take the camera when this is merely a residential premise. He has even exposed why stagnant water on the project's premises has led it to become a breeding ground for mosquitoes. He even has exposed how the builders are providing 30 percent less carpet area to their consumers.
This open defiance of the real estate giant has not gone down to well with the company. Lodha on its part has slapped a suit of defamation against Krishnaraj. He has been asked to remove all the videos he has posted online or face legal action. However, the man has vowed not to back out but to keep making homebuyers aware of the reality of the renowned builders and their illegal tactics.
"What we have done is criticize a shoddy product, a badly designed, defective real estate project. We have not defamed any natural or corporate person, alive or dead. So this is now a matter of constitutionally protected freedom of speech. It is also about freedom of media or freedom of the press. We will not yield," Krishnaraj wrote in a post.
ALSO READ: Bombay HC Orders Lodha New Cuffe Parade to Knock Off Extra Floors