Salarpuria Pays Rs 100 Crores For Schneider's Bangalore Property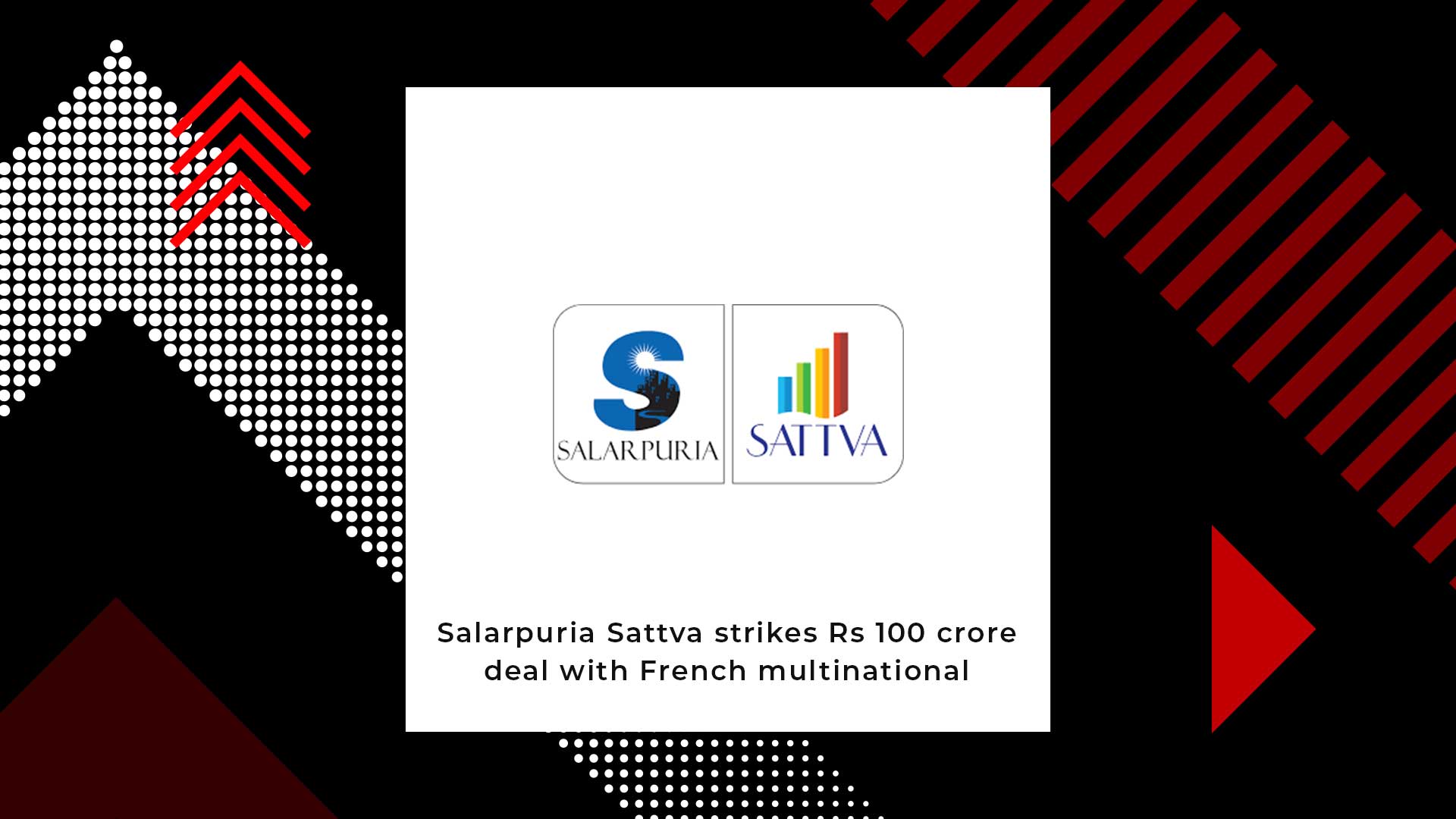 Salarpuria Sattva bought a total area of eight lakh square feet from Schneider Electric for Rs 100 crores
This year's Catalyst Award-winning French multinational Schneider Electric has sold the commercial property to Salarpuria Sattva. The Indian property development consultancy paid Rs 100 crores for an area of eight lakh square feet. A source confirmed the news. "The agreement has been signed and the money has been exchanged amongst the two parties," the source said.
For many years, Schneider Electric was using the property located in Bangalore. They recently decided to move out of it.
Salarpuria Sattva plans to grow its commercial portfolio organically and inorganically. The aim is to amass 9 million square feet more than its current 15 million square feet in Hyderabad and Bengaluru. They are going to use their latest purchase to rebuild commercial property for the IT sector.
Sources within the company state that 65 percent of its revenue is estimated to come from its commercial portfolio by 2020. There are also plans to double its rental income to Rs 1,800 crore by 2021.
According to data collected by Knight Frank India, since 2016, Bengaluru has a tremendous growth in absorption. Even last year,  it had transaction volumes at 13.4 million square feet, up 14.5 percent.
Last year, Salarpuria Sattva raised Rs 700 crore from American private equity firm Blackstone Group to grow its commercial portfolio. Under this collaboration in Hyderabad, the total development area spiked to 13 million square feet.
The company also is targeting the acquisition of distressed hotels throughout the country. It was one of the top bidders for Trident's property in Hyderabad. The 323-room hotel was sold under India's dedicated bankruptcy mechanism.
Last year, India's office property market recorded a historical absorption of 46.8 million square feet. More and more space was leased with the emergence of new stable businesses, increased international collaborations and a rise in on-time supply.  
ALSO READ: Bengaluru Leads In Acquiring BFSI Office Space In India