Real Estate Trends Expected To Tick This Year Globally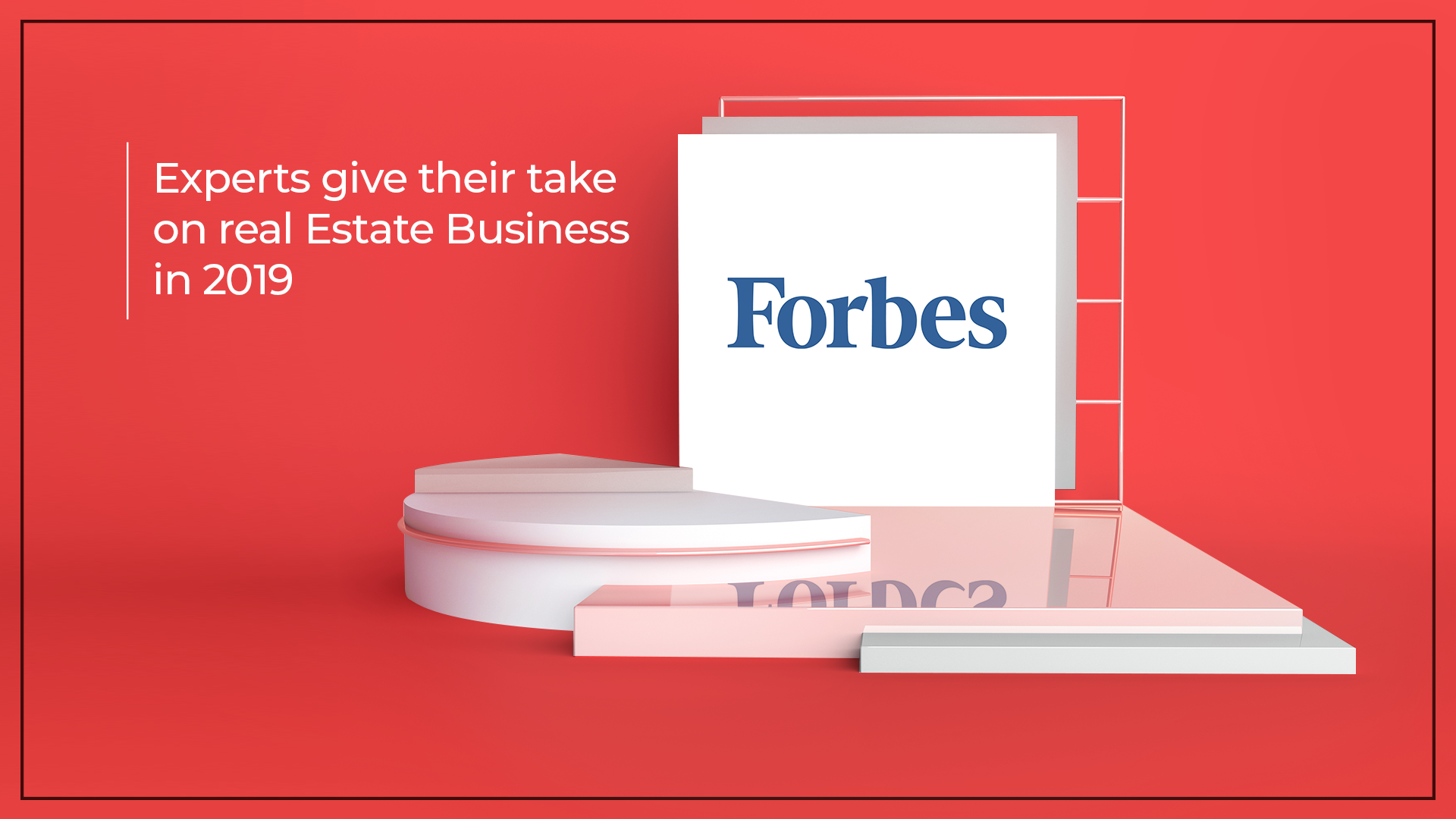 Forbes Real Estate Council members predict a few trends which they feel will grow and dominate the industry in 2019
Whether you are looking to invest in real estate for a home or you are interested in amassing profits through its commercial sector, 2019 is the year for you. However, this industry too experiences highs and lows based on market trends, economic shifts, changing governments and evolving technology. Anyone thinking about investing in the property must be prepared to face changes that might impact their potential opportunities. A team of the Forbes Real Estate Council predicts what they see for the industry in 2019.
According to Chris Ryan, BEYOND Properties Group / eXp Realty revenue-generating property investments are going to dominate the industry. He stated that due to large trade agreements and escalating interest rates, investors will have no choice but to hunt for revenue-generating properties. "The main thing in buying these types of properties is not over-leveraging yourself and leaving a good budget for vacancies and improvements," Chris said.
Meanwhile, Christopher Lazarus, Sellect Realty, LLC believed that the human-centric approach will be back. He added that in the last 10 years, Facebook was a game changer in the political scenario and election outcomes of many countries. This people-centric approach will get extended to businessmen giving more prominence to human needs rather than sales. "Long-term relationships will be the key to 2019," Christopher said.
Deborah Rabbino Bhatt, Vesta New York said that crowdfunding would emerge significantly. She has a soft spot for crowdfunding websites for real estate investments. "It doesn't always happen that the stars align perfectly to get a deal done, so I like investing in someone else's deals," Deborah said. But she warned that because the model isn't optimised till now, she invests only minor amounts in every deal.
Yousif Abudra, BENA Capital, LLC gave a big thumbs p to the power Of networking. He stated that investors with unsurpassed networks will get the lion's share of the opportunities. He went on to add that because of the rise in competition for the assets, it is mandatory for the latest crop of investors to have a highly robust and experienced team. This team will use their experience to the max and ensure that they identify, close and execute each deal smoothly. "We are strengthening our broker, property management and contractor networks in all markets we invest in to prepare for a more competitive market environment," Yousif said.
Michael J. Polk, Polk Properties / Matrix Properties went with consistency in brand messaging. He stated that all messaging sources have to reflect the same brand identity. "One has to review all social, client and external (real world) contacts. The goal is the embodiment of the overall brand offerings." Michael said.
Marc Rutzen, the co-founder and CEO of Enodo Inc placed his bets on PropTech and AI driven deal sourcing. He stated that finding good deals with even better returns has become increasingly difficult in today's times. PropTech, on the other hand, is growing by the day. "It only makes sense that investors will seek a competitive edge through CRE tech, and AI is the most promising for identifying deals," Marc said.