100 Days Of Raunak Caters To Housing Needs For All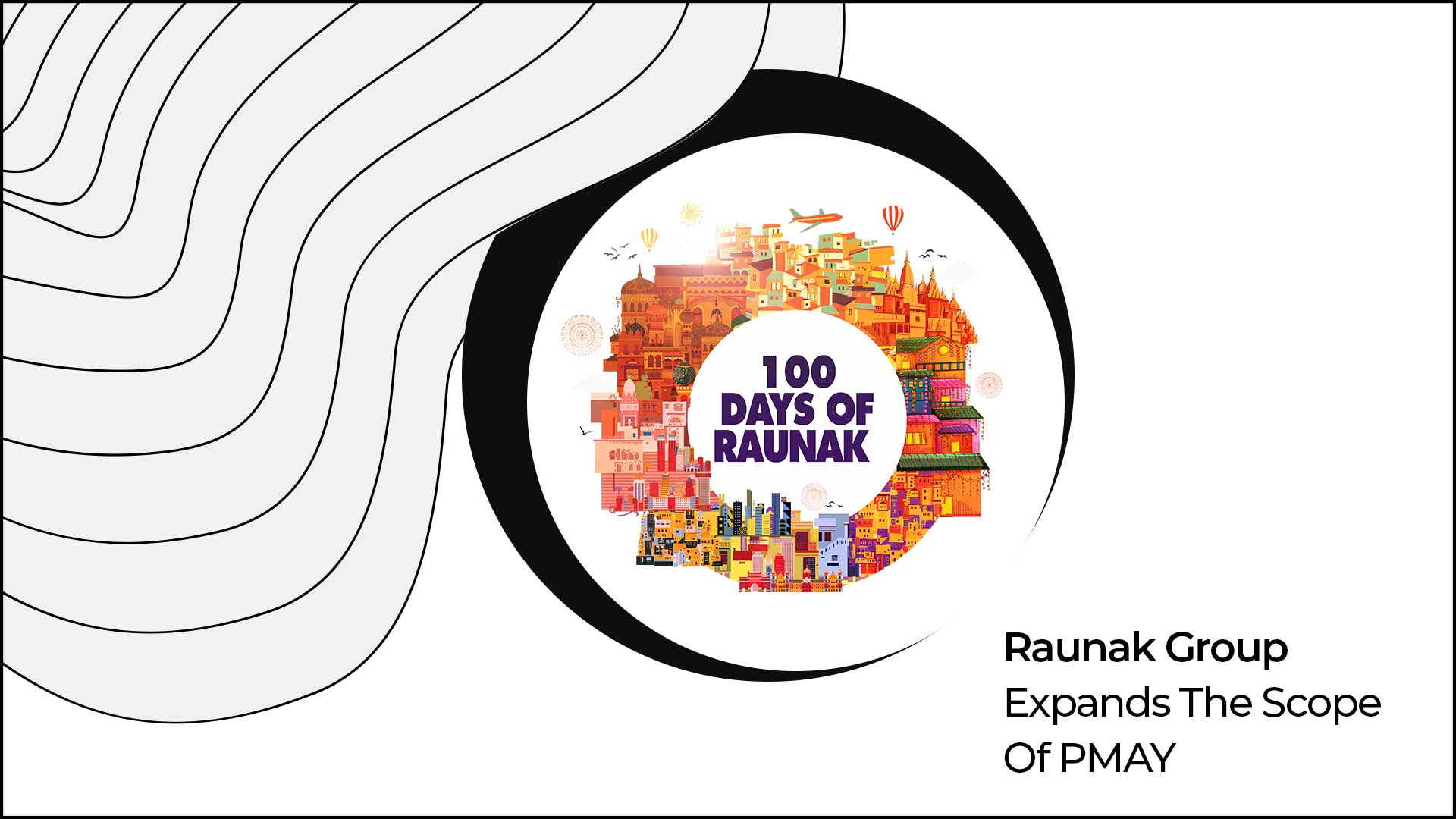 Under the scheme, a homebuyer's current apartment's rent will be taken care of by Raunak Group until he gets possession of his new home booked with the developer
Picture this… an "aam aadmi" living on rent for years yearns to have a home of his own. The very thought of paying his current rent and EMI for his home loan taken from a bank is daunting enough to deter him from doing so. It is time this situation changed. Everyone has the right to live a decent lifestyle in their own home. Enter the Pradhan Mantri Awas Yojana (PMAY). Launched in 2015, it promises affordable homes with basic amenities like water facility, sanitation, and electricity. Every Indian under this scheme will be able to buy his/her own house if they meet the requisites required.
Housing for all is what is promised under PMAY and Raunak Group has taken a step further enhancing the scheme. The company's Director Rajan N. Bandelkar has introduced a campaign which is the perfect marriage with PMAY. The company has always strived towards keeping the best interests of homebuyers on the forefront. This time it has gone a step further with its latest campaign of '100 Days Of Raunak'. The idea is not only incorporate PMAY but also boost its implementation and tackle some of the biggest hurdles faced by the common man when he even thinks of buying a house.
#SayNoToRent
This shows how determined Raunak Group is to fulfill the dreams of the "aam aadmi". Once a first time home buyer will register under PMAY and book any home Raunak is offering through this scheme, the company will ensure that till the person gets possession of his new home, the rent of his current accommodation will be paid by Raunak Group!
This Republic Day, India witnessed how together we can build a great nation brick by brick by collaborating and contributing to each other's visions. By merging its vision with the PM's noble mission, the company is confident about enhancing the lives of countless families. Raunak Group aims that its support to the PMAY scheme will answer the prayers of hundreds of families.