Residents To Receive Rs 92 Lakh From Builder For Absence Of OC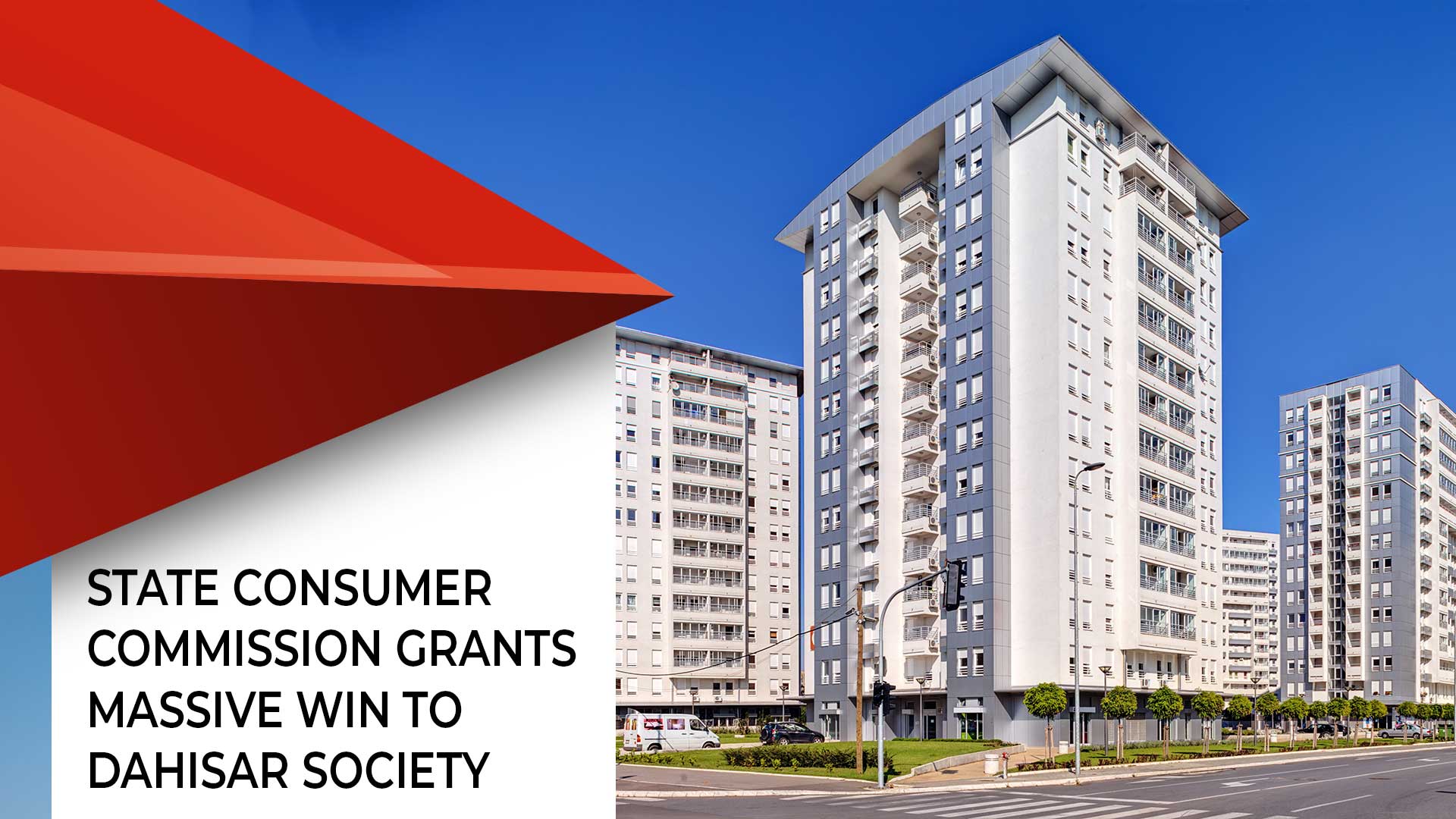 Residents of Dahisar society 
underwent hardships and 
were being charged exorbitant water bills for 27 years due to 
lack of occupation certificate
Residents of Shree Saidham CHS in Dahisar have finally emerged victorious after more than two decades of suffering due to the lack of occupation certificate (OC) that was failed to be acquired by their developer. Fed up of their never-ending woes, the housing society approached the state consumer commission (SCC) in 2011. In its petition, it stated that because the builder had failed to register the housing society, the 112 flat owners had to do the needful themselves on May 18, 2001. They also complained about the exorbitant water bills they had to pay as per high commercial charges due to the absence of an OC.
Furthermore, the developers and promoters failed to even execute the conveyance deed within four months from the date of registration of the society under the provisions of Maharashtra Ownership Flats Act. The developer Vaibhav Development Corporation in its defense put the entire blame on the building's residents. It told the commission that the reason for not being able to obtain the OC till 2016 because the residents made changes to the building.
The SCC authorities, however, disagreed with the developer's version. They believed that the builder was clearly at fault because from 1992 and 1997, home buyers were given "illegal possession" of the flats in the absence of an OC. It even said that ideally the charges incurred by the society's residents should have been paid for by the builder.
Putting an end to the financial and emotional misery of the society's residents, the SCC the ordered the builder to pay Rs 92 lakh as compensation to them.  Rs 86 lakh out of the total amount is for costs the society had to bear for the hefty water bills. Rs 1.12 lakh of the remaining amount was a result of the registration fee paid by the housing society in the past. The final Rs 25,000 were charges incurred by them in the complaint to the SCC. Apart from this, the builder will also have to cough up Rs 5 lakh because of the inconvenience and hardship his behaviour caused the residents through the years. The builder has also been given a deadline of two months time to execute the conveyance deed in favour of the housing society.
ALSO READ: The Dynamix Group's Aldeia de Goa, Obtains Occupancy Certificate