Ravi Group To Face Property Auction For Disobeying MahaRERA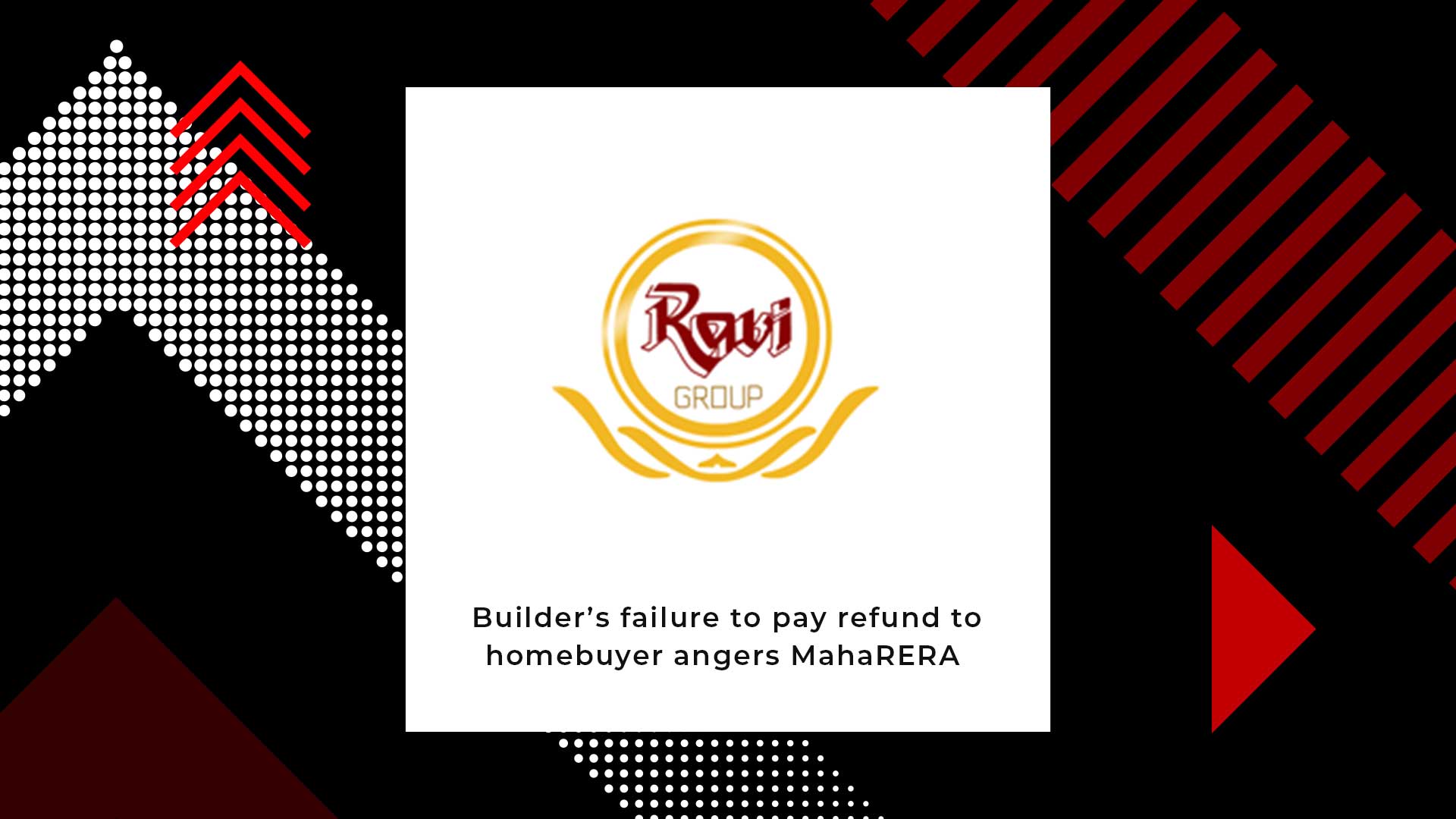 Ravi Group failed to grant possession on time to homebuyer of their project Gaurav Woods II and did not pay the refund amount ordered by MahaRERA
Time and again the Real Estate Regulatory Authority has warned builders to stick to its rules and take its orders seriously. While most developers comply with the rules, there are a few who don't. One such case happened in Maharashtra. Ravi Group failed to grant possession on time to Arun Parshuram Veer. Last year, Arun approached the regulatory body and filed a complaint against the builder in which he stated that he was promised possession of a flat in Ravi Group's project, Gaurav Woods II located in Mira Road (East). The deadline of the possession was May 2015.
Since he the builder failed to fulfill his promise, Arun demanded a refund of the amount he had paid (with interest) along with compensation for the delay.
On May 23 last year, the Maharashtra Real Estate Regulatory Authority (MahaRERA) had ordered Ravi Group to pay the refund amount of Rs 65.66 lakh plus 10 percent interest which adds up to Rs 94.89 lakhs.  However, the developer completely ignored the order.
After waiting for a while, MahaRERA went ahead and requested the tehsildar (local revenue officer) to use his sources to check the movable and immovable properties of the group and recover the amount. The officer will have to act upon MahaRERA's recovery warrant. He will soon send a notice to the builder to pay the amount. If this time the developer fails to cough up with a refund, the company's properties will be auctioned.
Ravi Group meanwhile put the blame of the delay in possession to a local civic body and demonetisation. The company it stated was tied up as they were able to obtain the commencement certificate p to only nine floors. However, they had planned a 21-floor project.
In the past as well, a hassled home buyer had approached MahaRERA for non-execution of its order in a project in Ambivali near Kalyan. Even then MahaRERA ordered Kalyan's tehsildar to carry out the recovery process. The official had immediately issued notices and has set the property's auction date to February 21.
ALSO READ: Project Incomplete, but MahaRERA Rejects Buyer's Interest Plea