Dharavi's Redevelopment Officials Receive Final Bidding Amount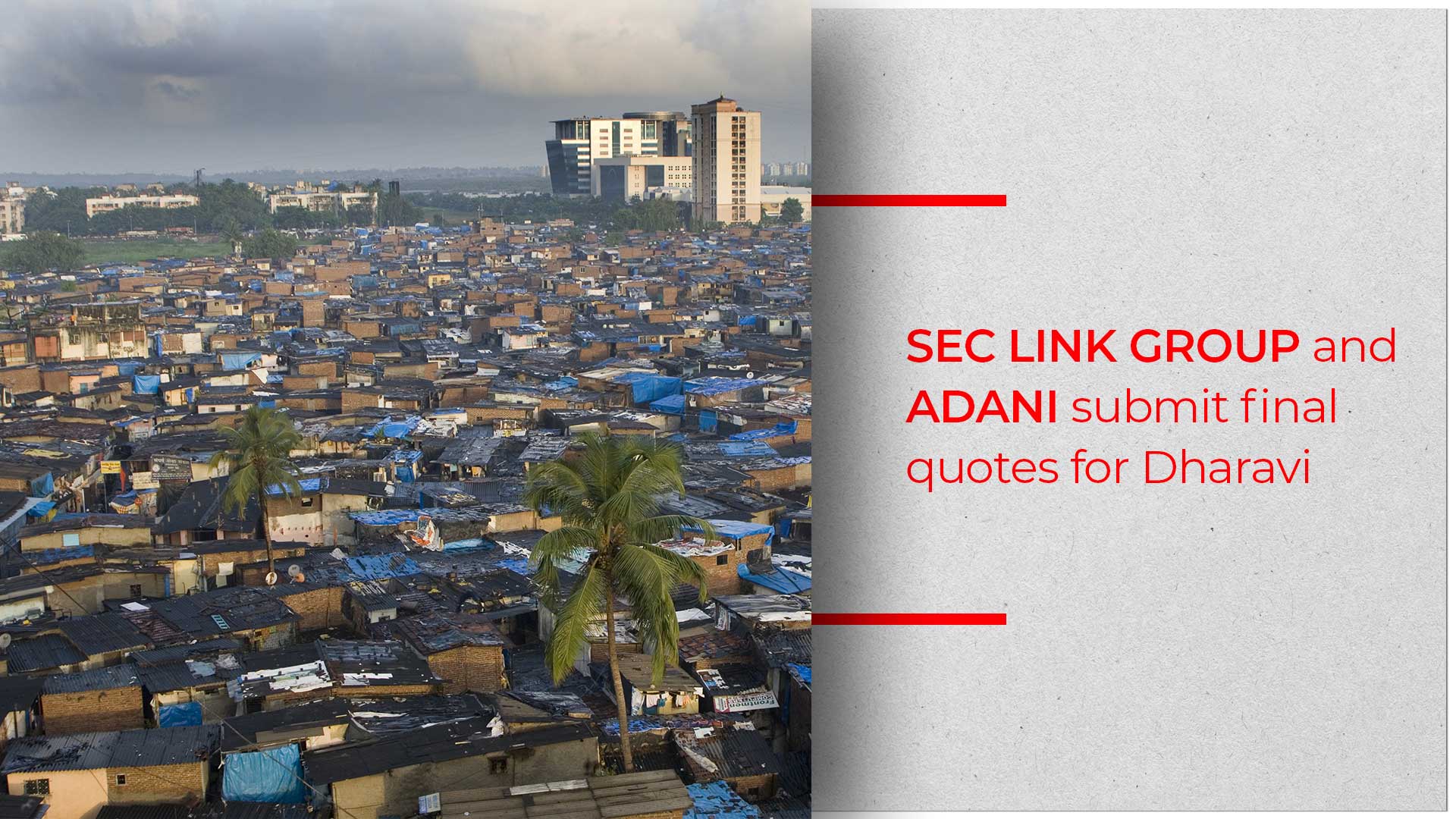 Sec Link Group and Adani Infrastructure quote Rs 7,500 crore and Rs 4,529 crore respectively to the Dharavi Redevelopment Authority
The final bids for the redevelopment project of Dharavi were submitted by Sec Link Group and Adani Infrastructure to the Dharavi Redevelopment Authority. While the Dubai-based company quoted Rs 7,500 crore, the Indian giant quoted Rs 4,529 crore as their bidding amounts. Rs 3,150 crore was the starting price set by the authorities.
Only these two companies submitted their bidding request for the approximately Rs 26,000 crore redevelopment project. Bids were opened up on January 30 for the same and it was also the deadline for submission. This will come as a relief to the state government as it indicates that final a small but significant step has been taken into the ambitious project which has been on every government's (who has ruled Maharashtra) agenda for decades. Until now, there have been three unsuccessful attempts to do so.
Officials close associated with the project stated that the bids will now be presented in front of a "high-powered committee". The team of that committee will be headed by the chief secretary and will have senior bureaucrats from departments like housing and urban development, and the BMC (Brihanmumbai Municipal Corporation).
The government recently formed a special purpose vehicle. It holds a 20 percent stake in it while the remaining 80 percent will be held by the private company which will finally be selected by the company.   The government will invest Rs 100 crore in the project and the rest will be pooled in by the developer.
Officials have set the first week of February as the deadline for the finalising of the company who will win the bid and take up the mammoth task.
Dharavi has an area of 240 hectares and shares proximity to the posh Bandra Kurla Complex of Mumbai. MMRDA aims to build another road near Dharavi to connect it to the Bandra Worli Sea Link. Among the many other plans for the area, officials are planning to build Dharavi Metro station and a separate zone for small-scale industries. That zone will be granted a tax holiday for a few years once construction starts. Approximately one lakh tenements will be required to be built as all slum dwellers till the year 2011 will be-be rehabilitated. However, dwellers who started living in Dharavi after the year 2000 have to pay a transfer fee to the government.
ALSO READ: Either Adani Infra Or Seclink Group Will Redevelop Dharavi