Maha Government Begins Crackdown On Dubious Slum Redevelopers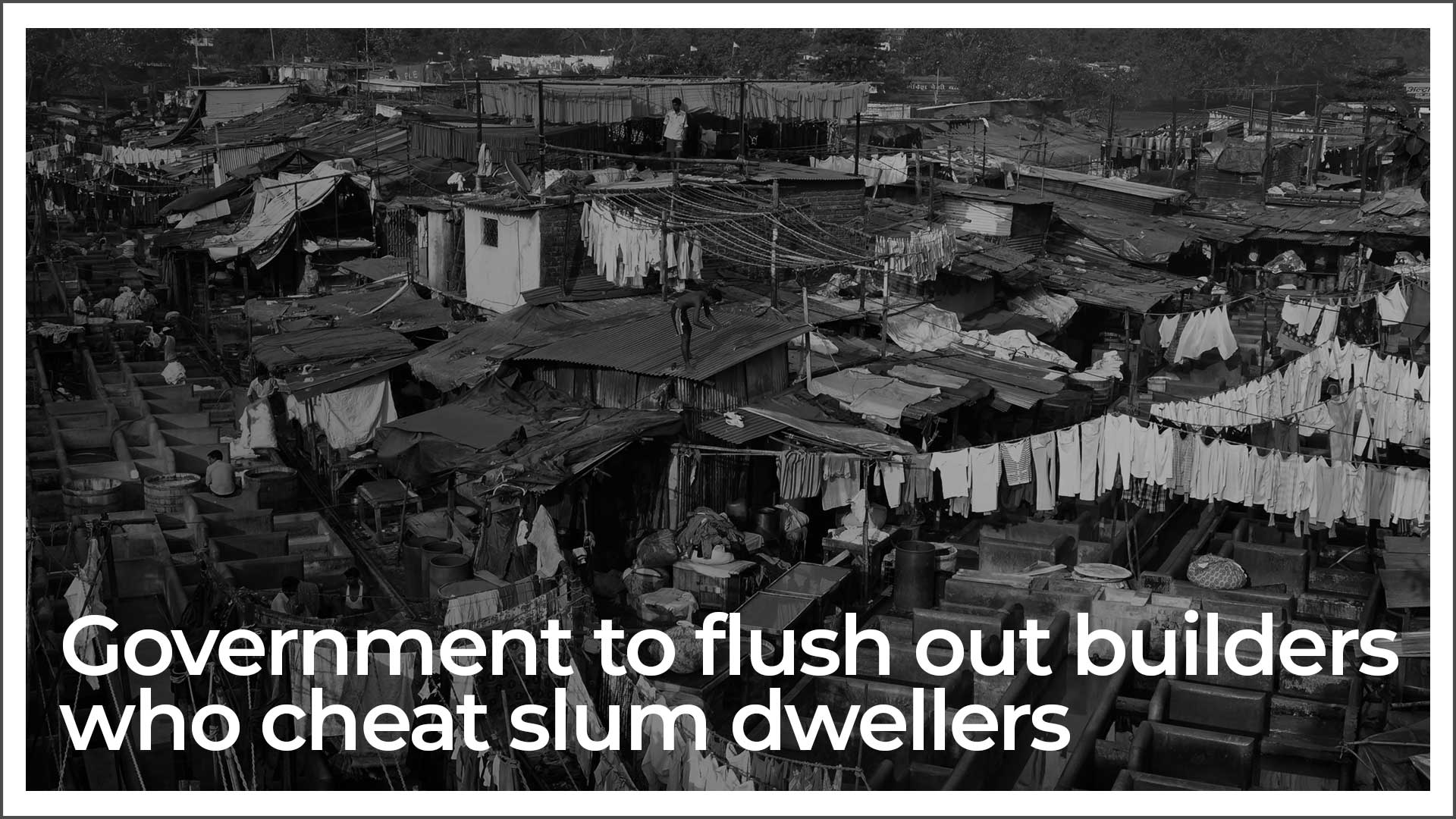 Maharashtra's government will now check the financial background of any builder who wishes to revamp a slum area before greenlighting the project
Since the past few decades, countless cases have come to light wherein builders convince authorities that they wish to redevelop a slum area and then all of a sudden either the project never gets started or work gets halted midway and the builder abandons the project.
These constant misfires under the garb of redevelopment and rehabilitation of slum areas in Maharashtra have not only given a bad name to the government but have also left the lives of lakhs of the slum inhabitants under jeopardy and uncertainty. These very reasons have prompted the government to thoroughly check the credentials and background of the builders before they greenlight them for undertaking projects under the slum revamp scheme. The government has had enough and had now initiated a strong crackdown against dubious builders who cheat slum dwellers by obtaining their agreement with the promise of redeveloping the slum area and then disappear midway through the process.
Ravindra Waikar, minister of state for housing, is confident that this initiative will kick out such unreliable developers. Ravindra confirmed that the government is indeed going to start looking at the financial capability of the builder before giving the necessary permissions for the go-ahead to the builder and his project. "We cannot allow slum dwellers to be cheated. The financial capability will be based on the scale of the project," Ravindra said.
Since 2018, the real estate market has been extremely tight with the liquidity crisis. The market has not only become very slow, but the monetary woes of many builders also don't seem to end. Raising funds for their projects has become a gruesome task. The worst affected of the lot are those who dab in slum-revamp projects.
Mostly, these projects are not touched by the bigger companies and medium-sized companies are not well equipped to handle the massive financial burden that comes with such projects. Nor do such companies command such a place in the market that they can easily convince investors to cough up large amounts of money to them. The result? The projects get stalled or never begin and the slum dwellers are left in limbo.
Started back in 1996, the Slum Rehabilitation Authority (SRA) scheme, is infamous for reeking in corruption and the manipulation of slum dwellers, eligible people not being considered, fake consents, misleading promises, and inferior construction quality. Several activists have welcomed the decision and state that this move by the government will eventually create a substantial housing stock. Some even called for a punishment for the culprits.
ALSO READ: Slum Transfer Of Development Rights Lowest Since Last Two Decades