Indian Satellite Cities Which Are Real Estate Hot Property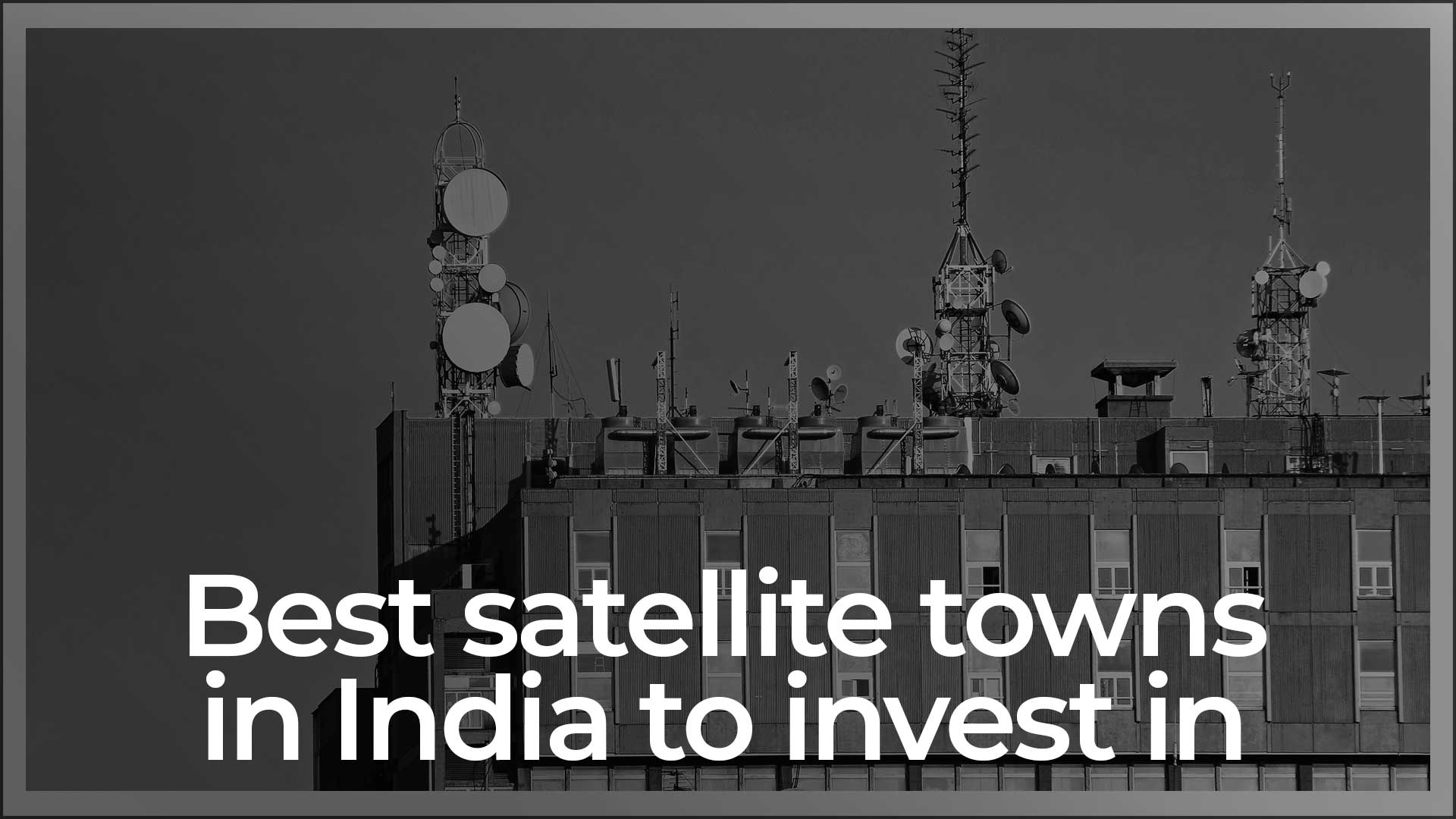 Satellite cities which are bound to experience capital appreciation in the near future
Around more than a decade ago, areas near main Indian cities started to be developed in a very planned manner. These places are called satellite towns and the reason for their emergence was to relax the overcrowded concrete jungles that had formed in the big metropolitan cities across the country. The biggest advantage of such cities is the excellent connectivity they provide to the main city. This results automatically in infrastructure, amenities, residential areas to start appearing in abundance.
While initially, property rates are not that high, with time the area does begin to command a rate similar to the main city areas. From an investment point of view, this results in a win-win situation for the investor. RealtyNXT recommends the top 4 Indian satellite cities which are the best investment options.
Navi Mumbai, Thane, Kalyan, Vasai and Palghar
Today, these areas already have begun commanding a premium price in the residential real estate sector. They have also flourished in the commercial sector with countless IT/ ITeS and other offices preferring these to the prime locations in Mumbai like BKC. These areas fall under the Mumbai Metropolitan Region (MMR).
Gurugram
One of the most famous satellite towns in India, it began as an extension of Delhi and now enjoys the status of a prime real estate location thanks to the flawless connectivity it offers via the Delhi Metro and highways. Its neighbouring area Sohna has now ended up as the satellite towns to Gurugram!
New Town
Located on the outskirts of Kolkata, New Town already is brimming with posh office spaces, entertainment hubs, high-end planned residential projects, central business centers and IT and business parks. It has a very reliable transport system which includes very well connecting roads and a planned metro line from Garia to Dum Dum.
Pendurthi
Located right outside Visakhapatnam, the town has emerged as a real estate biggie thanks to the creation of the Visakhapatnam-Chennai Industrial Corridor in recent times. This place is an excellent investment option for commercial real estate and is toted to soon become the next big thing for residential real estate.
Other satellite areas worth investing in are Kanchipuram, Hitech City, Pimpri-Chinchwad, Sonipat, Yelahanka, and Amravati