As Prices Fall, Indians Make A Beeline To Buy Homes In England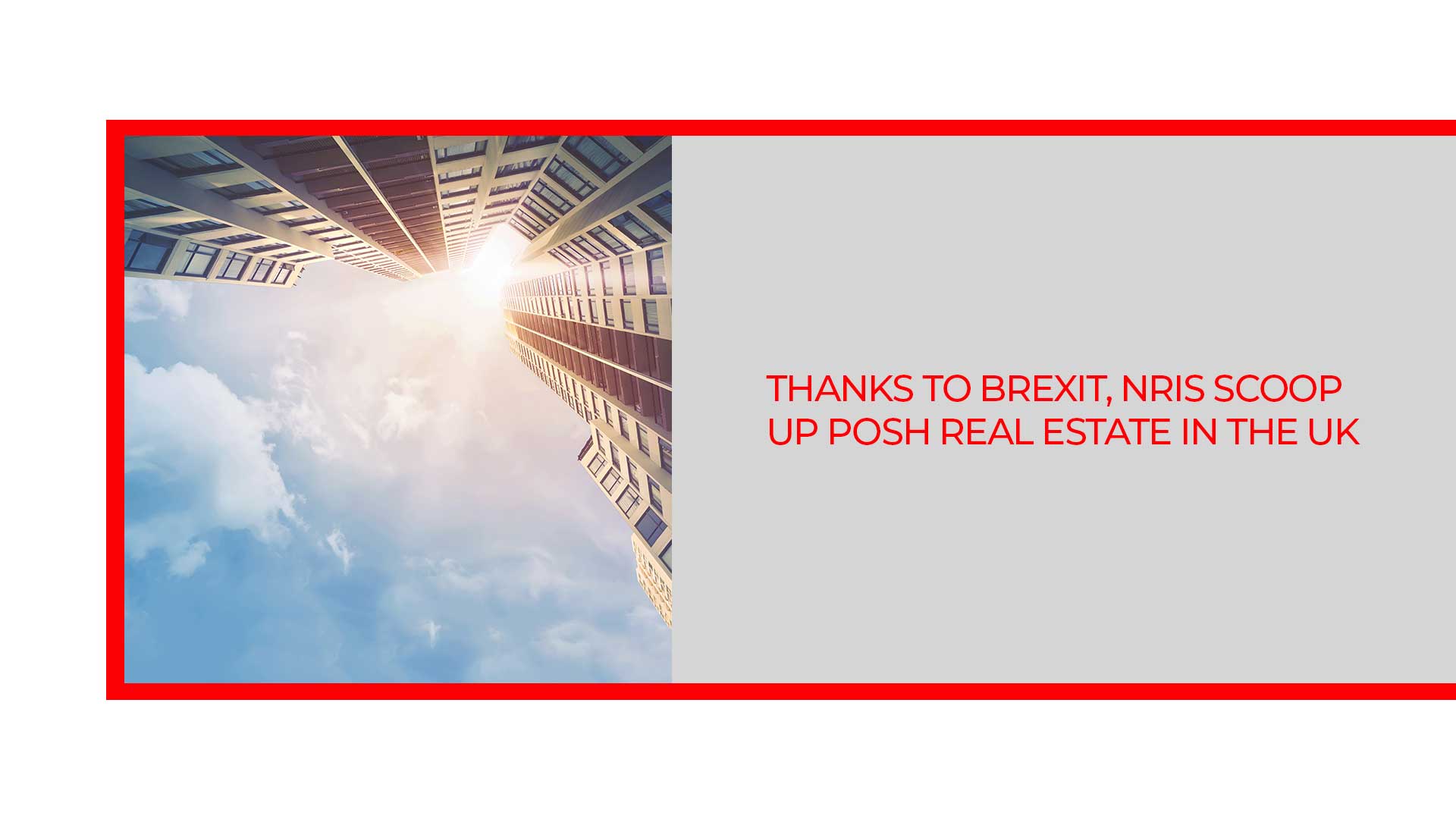 There is a rise in property purchases by the number of Indians settled in England right before Brexit
Indians settled in the UK are having the last laugh as the region plunges into uncertainty as the date of Brexit nears. With just more than a month remaining for UK's exit from the European Union, real estate prices have descended in England's capital city and other cities as well.
London is known globally as being one of the costliest property market. Real estate costs of London's prime areas have dropped down by 5-7 percent. Experts are predicting a further 10 percent decline by 2020. This fall in rates has proven nothing short of a grand festival for Indian investors living there. This has been confirmed by data collected by UK-based developers and real estate agents. They state that suddenly, the number of Indians buying property in England has spiked by 15-20 percent.
When compared to India's two most expensive areas to buy homes – Lutyens' Delhi or South Mumbai, apartments in London are on sale for half their rates at £1-1.5 million (Rs 9-14 crore). Homes London areas like Reading, Maidenhead, Slough, Taplow and Canary Wharf are now being sold for nearly £550 (Rs 45,000) per square feet. Posh localities in Mumbai enjoy the same selling price.
Simon de Friend, joint CEO of Regal London, a leading UK-based developer confirmed that the super prime property market in London is currently undergoing a price correction. Meanwhile, real estate consulting firms like JLL, Savills, Rightmove and CBRE are going as far as to state that the whole of UK will experience flattish-to-negative price trends.
Simon further added that Brexit has slowly created a very deep impact at the very apex of the market. "Over the last five years, we have witnessed a sharp increase in the number of Indians wanting to buy properties across our London development portfolio," Simon stated.
What is further aiding Indians are the current currency exchange rates. In the recent past, more than 350 leads by NRIs have been logged by London Realty Connect.
ALSO READ: Brexit Reason For Realty Giant Lodha's United Kingdom Departure?