New Study For Indian CoWorking Offices Reveals Low Productivity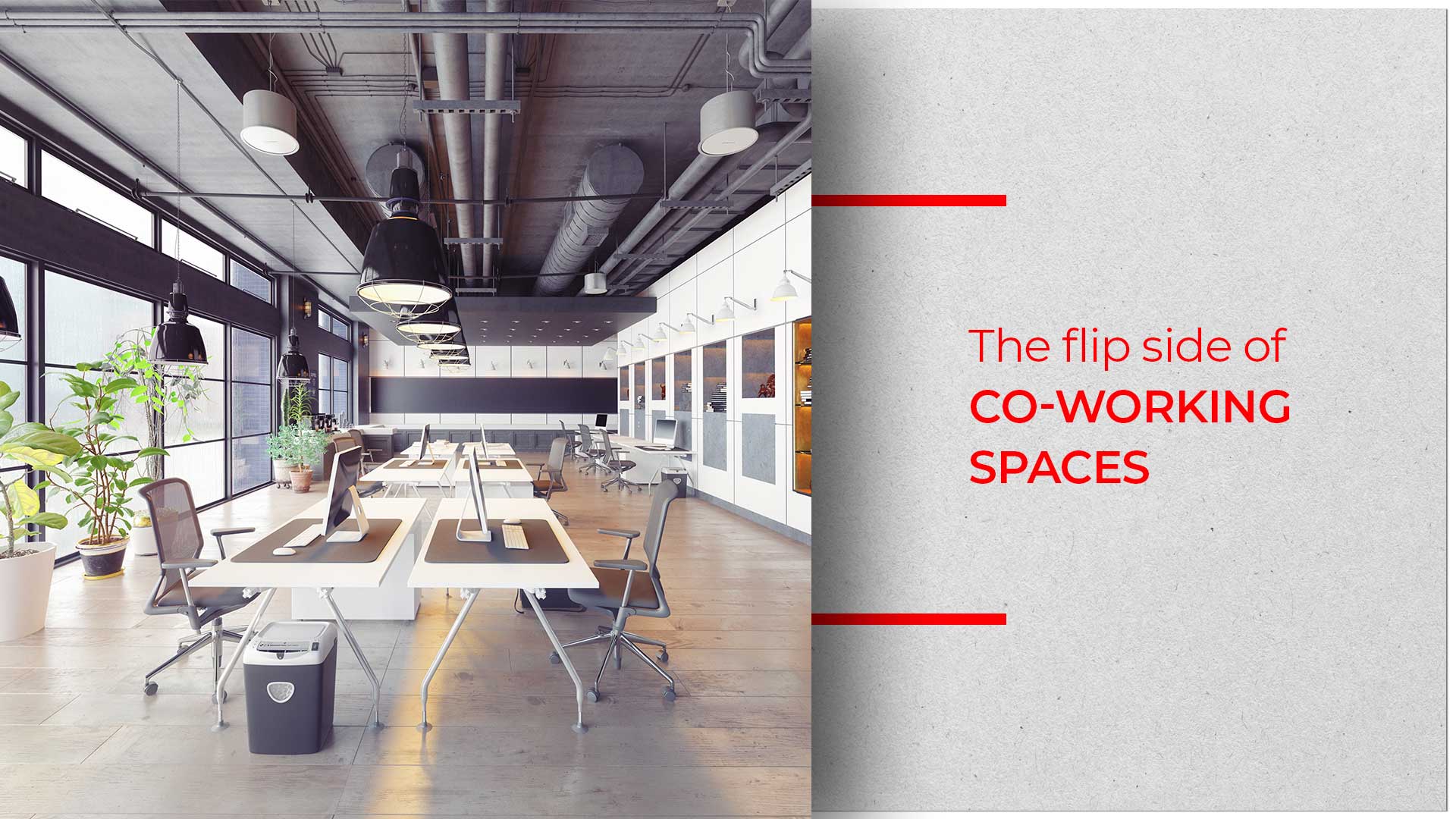 The overexposed work environment in India's coworking spaces has led to a drop in output as the constant noise and lack of privacy has hampered productivity
The commercial rest estate sector in India has been basking in the glory of coworking spaces in recent times. From industry experts to business tycoons almost everyone flocked to getting spaces in open-plan office setups. However, the other side of this very uber modern workspace environment is that it robs office goers from privacy and is a melting pot for all kinds of noise pollution thus hampering the productivity of employees.
A recent study by Godrej Interio revealed that open office spaces are becoming noisier which wreaks havoc on work quality, productivity and health of employees. Around 65 percent of employees complained of lack of concentration due to constant noise.  
Types of noises that arise during such workspaces are constant loud ringing of mobile phones, notifications from various mobile apps and constant verbal chatting. Kamal Karanth, co-founder of specialist staffing firm Xpheno shared his harrowing work experience in the past in a similar workspace setup. He was an MD of a large MNC and he was fed up of the constant noise thus choosing the corner end of the room to work. "Honestly, I struggled with it as open spaces are an invitation for distractions. In the world of WhatsApp notifications and funny ringtones around me, I found it a struggle to concentrate," Kamal added.
Karanth went on to add that the constant noise led to a fall in his productivity levels. He insisted that coworking spaces are especially not a good idea for the bosses of any organisation.  
A noisy workplace can also make a worker have difficulty in grasping and recalling important details about their tasks. Then there are a few health issues that have also been seen such as increased stress levels and job dissatisfaction.
Sameer Joshi, an associate VP at Godrej Interio confirmed the results and added that detailed guidelines have been provided by the National Building Code of India 2016. However, noise levels in offices are not monitored properly at all. "Our study highlights acoustic measures should be given prominence while designing office spaces to improve employee productivity and wellbeing," Sameer added.
So what is the solution to this small yet significant problem? While some companies recommend using noise-cancelling headphones others are creating sound proof rooms for private phone conversations and important meetings and conferences.
ALSO READ: Coworking Workspaces for Indian Millennials