The Architectural Marvel of Ecuador, Bow Tie Shaped Houses!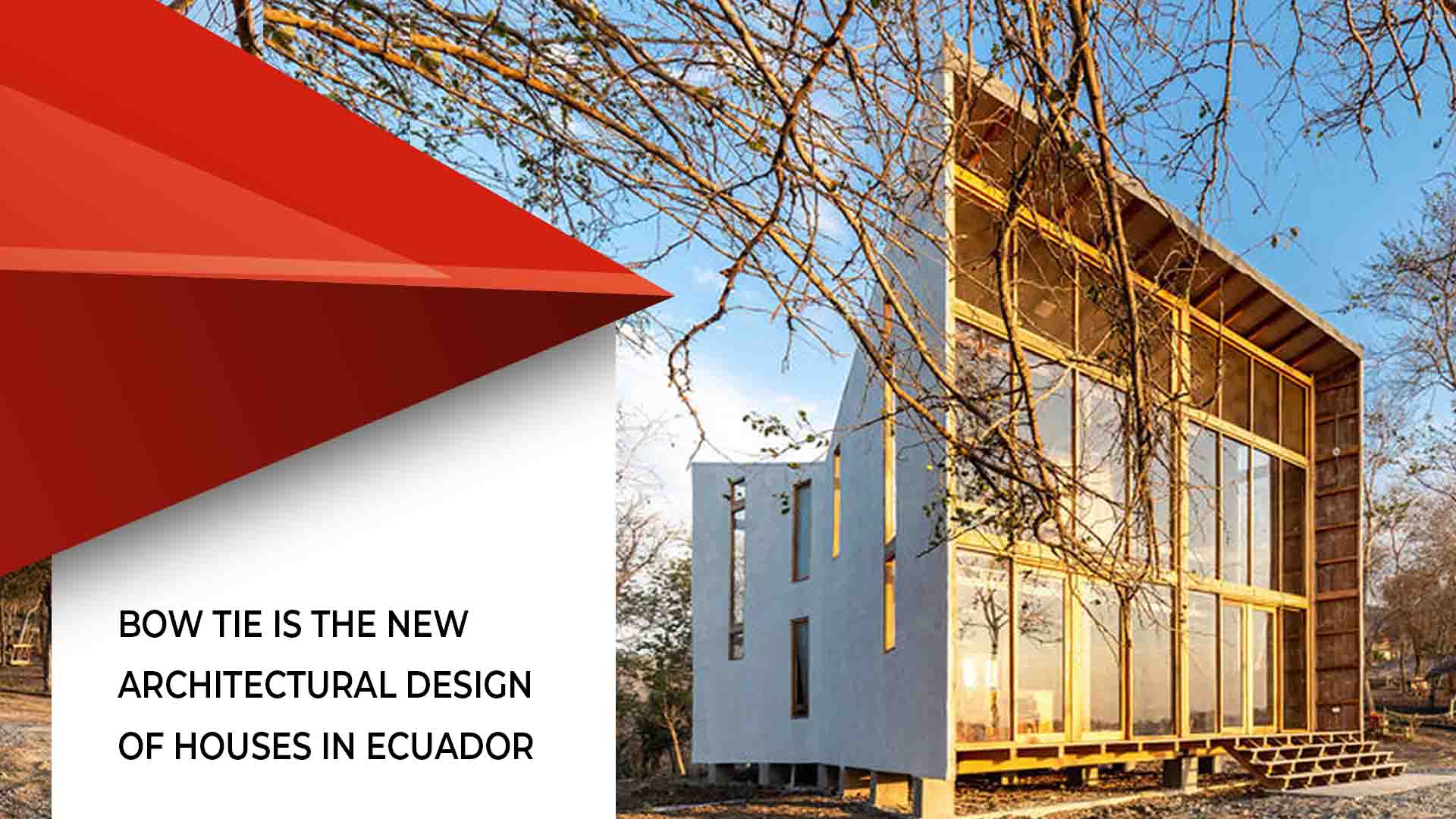 A perfect conglomeration of magnificence, intelligence, and innovation, this bow tie house is certainly beyond impressive
There is no dearth for creativity and innovation when it comes to home and décor. One such awe-inspiring piece of architecture can be found on the coastal surroundings of Don Juan. Ecuador in South America has become a centre for some amazing structures that are certainly a visual treat to the eyes.
In this article, RealtyNXT sheds light on the bow tie shaped home passionately developed by the Quito-based firm Emilio López Arquitecto in Ecuador, South America.
To begin with, this creation of the Quito-based firm stands out due to its unique structure.
Located atop a hill, the two-storey residence offers a beautiful scenic view, thanks to its glazed ends. With forest and ocean views on one side, this bow tie shaped house is a perfect example of how human creation and nature can together make for an enriching experience.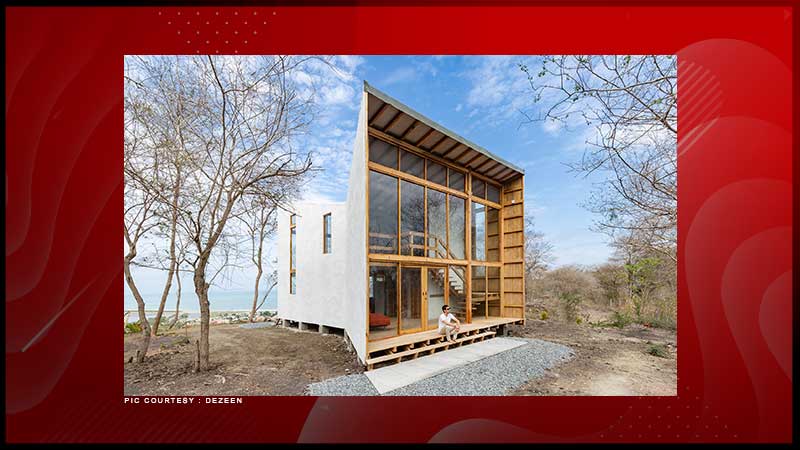 Let's look into more interesting facts and details of this project.
Cross ventilation, an adequate influx of light and nature's view are the main features of this bow tie shaped structure constructed in 2018. The uniqueness of this structure largely relies on the ends that are fitted with glass panes.
It seems that Emilio López Arquitecto's motivation to build such an incredible design is the increasing demand from people to settle in houses that are not just equipped with modern amenities, but also give ample opportunities to admire and appreciate the beauty of nature.
The size of this residence is 1,184 square feet (110 square metres). The double opening allows crossed ventilation and the design gives the impression of two funnels that converge.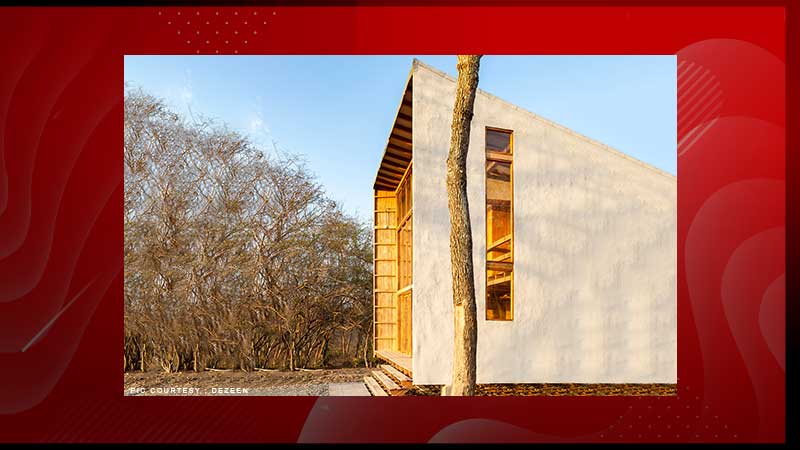 Glass and flat fibre cement panels, asta wood and local amarillo are utilised to make the exterior.
As far as the interiors are concerned, the golden colour of the interiors compliments the natural light that enters the room.
Another main highlight is the sea view from the main living area, open-plan kitchen and sitting area.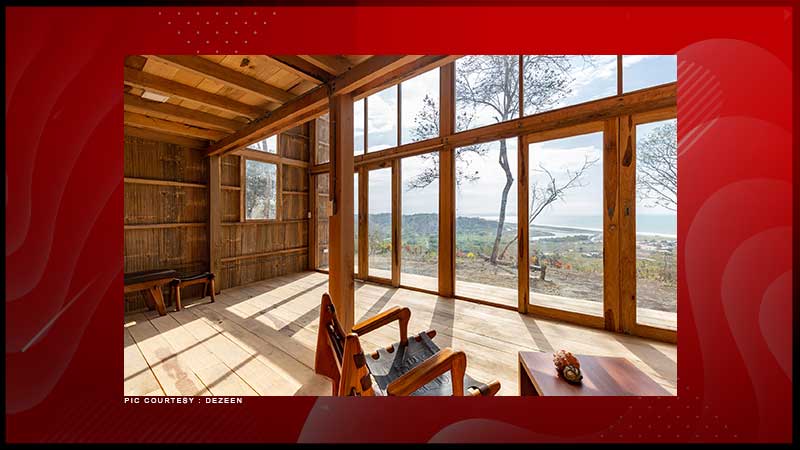 The wooden staircase will take you to two bedrooms that stand facing the beach. Bathrooms are built on both the floors.
Again, wood is chosen for furniture and cabinetry so as to be in harmony with the overall concept of this structure.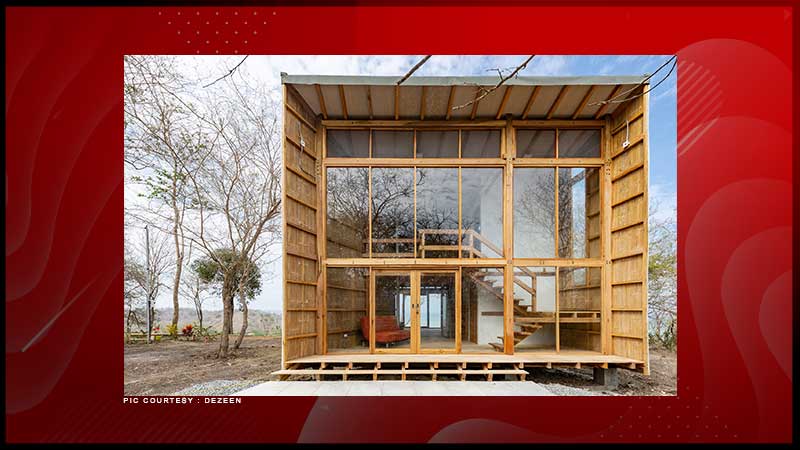 Though bamboo is used to cover and plaster the inner facades, the protection of the exterior is not compromised.
This beautiful and attractive structure is proof of how the real estate industry merges creativity and luxury to create a unique project.
ALSO READ: Y shaped house with rooftop pool embrace unconventional architecture