BMC To Seal 25 Properties For Non-Payment Of Property Tax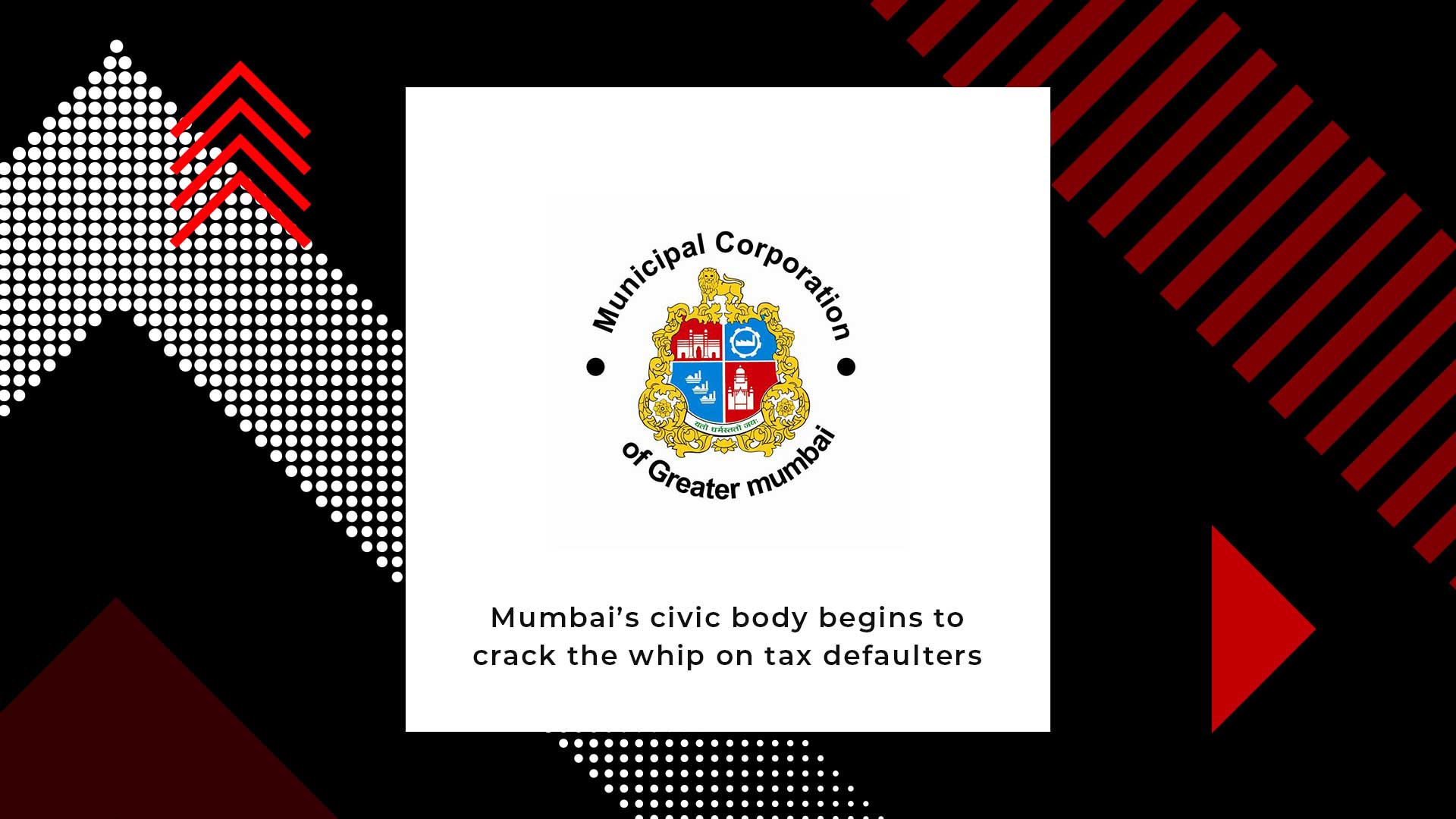 As defaulters ignored the notices of pending property tax dues from the Brihanmumbai Municipal Corporation (BMC), it has initiated the process of sealing their properties
In 2018, the Brihanmumbai Municipal Corporation (BMC) witnessed a huge decline in its property tax collection. As a result of that it has opted to act very strictly towards those who had not paid their due property tax. The biggest among those defaulters is The National Sports Club in Worli, with pending dues of a whopping Rs 66.67. Last week, the BMC disconnected water connections to seven premises. It has now decided the ultimate way to teach the defaulters a lesson, it will attach 25 properties for non-payment. The total amount of all the defaulters adds up to a massive Rs 216 crore. Other defaulters of the BMC include Amir Park Amusement (Rs 17 crore), HDIL (Rs 12 crore) and Vidhi Realtors (Rs 12 crore).
It is not that the BMC did not try a more subtle way to approach the defaulters. According to civic officials, in the past, they had issued notices to defaulters. However, no party had cleared the pending dues. This carefree attitude of the defaulters is what led the authorities to become strict. Officials stated they examined all records of the defaulters and have already started the process to attach properties on which tax had defaulted. They sought the legal department's assistance and those whose dues are less than Rs 1.5 crore were the ones who water supply got cut.
It is significant to note that a huge share of the BMC's income comes from property tax collection. Its most vital source of funds is through the building construction department. However, that has been on a downward spiral since 2017 because of the stagnation of the real estate market. For the next financial year, the BMC is expected to get Rs 5,016 crore in property tax payments. This amount is Rs 200 crore lesser than the ongoing financial year.
This major lax from the big players made the Assessor and Collector department of BMC to urge the common man to clear any bills they get within 3 months once they get them. A senior official, who wished to remain anonymous stated that if the citizens to fail to do the needful, officials would first have a talk with the defaulters. Post which they will issue a demand letter and send a 21-day notice. If still the dues are not paid, as a last resort, the BMC would go ahead and seal the property.
ALSO READ: BMC frames new policy on rickety buildings promoting redevelopment in Mumbai