Builders In 8 Cities Sunk In Debt With Rs 4 Lakh Crore Arrears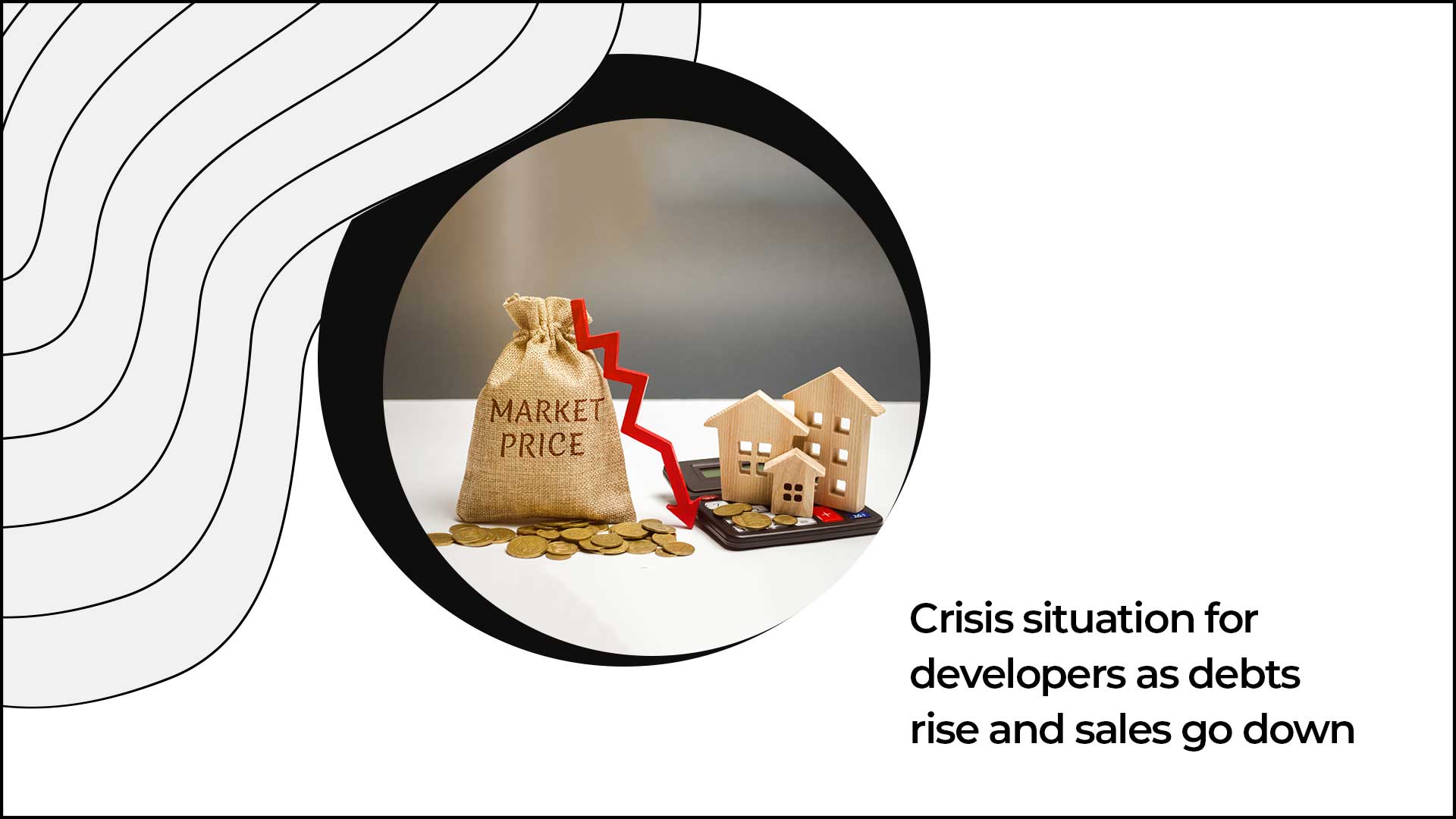 As a result of low productivity, builders from Mumbai, New Delhi, Chennai, Hyderabad, Kolkata, Ahmedabad, Pune and Bengaluru owe a huge amount of debt to financial institutions
According to data collected by Liases Foras, it has been found that 90 builders from the top 8 cities in India have to pay an amount of Rs 4 lakh crore to banks and NBFCs. Unfortunately, the total value of the sales is as low as Rs 2.47 lakh crore per year. The figures are proof of the dilapidated condition of the builders.
If things continue at the same pace, it will take nearly 7 years for the builders to clear the arrears, according to the real estate research institute's findings. Even worse, the annual EMI incurred on the loan is Rs 1.28 lakh crore while the developers' earnings excluding interest and tax barely touches Rs 57,000 crore a year.
The founder and MD of Liases Foras Pankaj Kapoor, says that the condition of developers is similar to an elephant trapped in the well. The elephant can come out only if someone replenishes the well. "But is it possible to fill the well with cheap capital?" Pankaj quipped.
Builders in Mumbai, New Delhi, Chennai, Hyderabad, Kolkata, Ahmedabad, Pune and Bengaluru need to grow their sales by 2.6 times if they aim to meet their target of 15 percent profit.
The borrowings by the real estate sector increased from Rs 1.2 lakh crore to Rs 4 lakh crore between 2009 to 2018. During the same time frame, the value of sold stock increased 1.56 times and the value of unsold stock increased 4.72 times.
In terms of units, the volume of sales went up by 1.28 times, while inventory increased to 3.33 times. While money flowed into the real estate industry in the form of loans, there were not many sales happening.  The real estate sector saw a rising number of players entering the market, but the overall productivity was low according to the report.
The debt amount accrued by developers is proof of the crisis faced by the real estate industry.
Since there is a huge gap between the income and the debt, it appears practically impossible to repay them off, as stated by the report.
Information gathered by Liases Foras was based on extensive research carried out on the database of 11,000 developers.
ALSO READ: BMC To Seal 25 Properties For Non-Payment Of Property Tax