51 Builders Under Bihar RERA's Radar For Not Registering Projects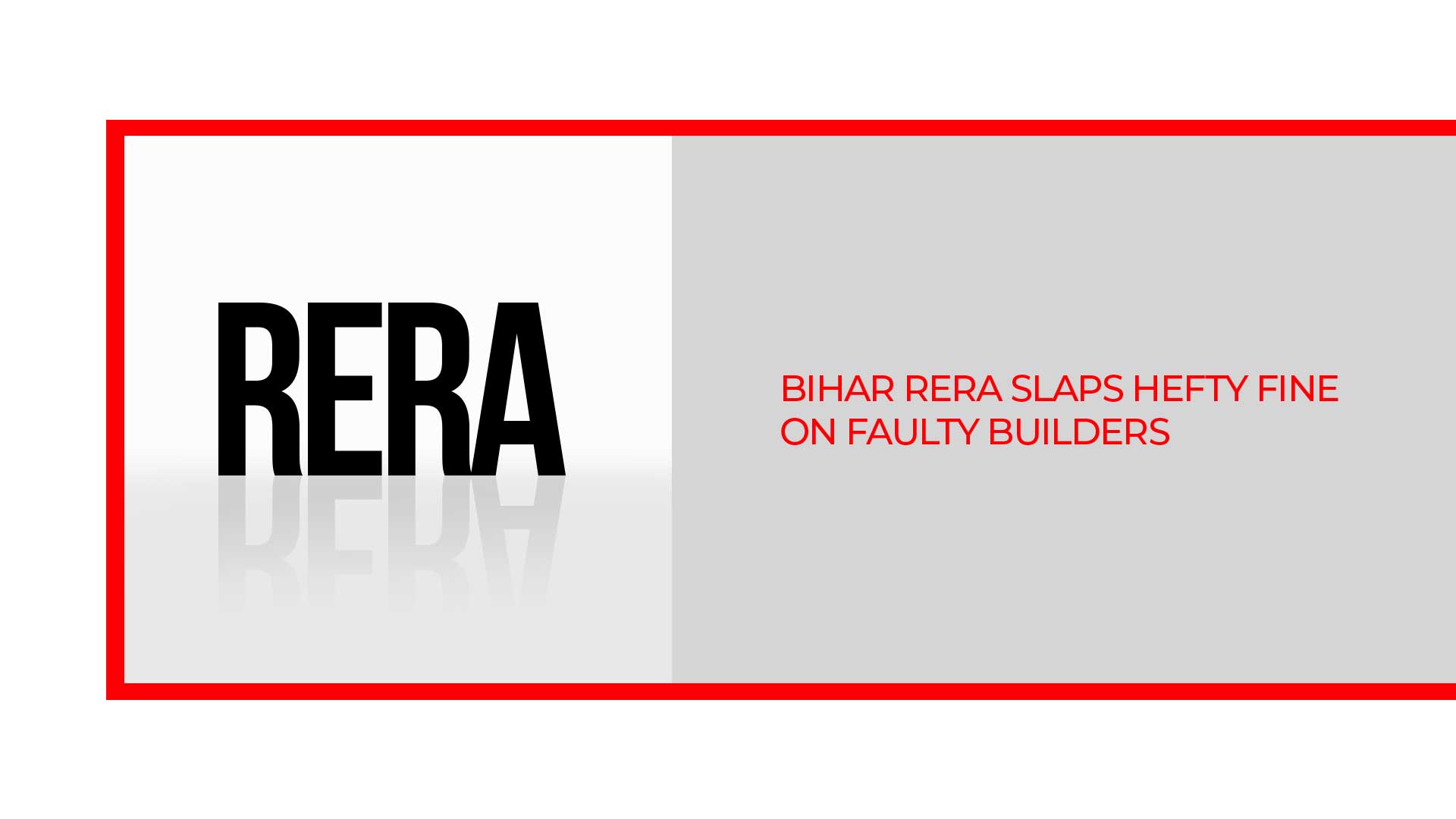 Regulatory body in Bihar slaps a huge penalty on builders for advertising their projects without registering them
Time and again, RERA officials have warned builders for not flouting their rules. While many builders have become careful and follow the rules to the T, there are still a few that act recklessly. RERA acts very strictly with such developers. The latest crop of builders to face the fire from RERA are in Bihar. 51 builders have received notices by the Bihar Real Estate Regulatory Authority (RERA) for advertising, promoting and selling their current projects without registering them on RERA's website.
The builders have been issued notices under Section 3 of the Real Estate (Regulation & Development) Act 2016 for violating its provisions. Bihar RERA will also fine the builders of penalty worth Rs 5 lakh along with the project registration fee.
Through tip offs and complaints from callers as well as their own hard work, RERA managed to collect data about the projects. RERA officials had conducted a survey between January 28 and February 1 to identify the erring builders, who had advertised their projects on various sections of social media and other avenues.
Patna was the city which received the highest number of notices. 46 builders in Patna have been issued notices for unregistered projects.
Three have been sent in Muzaffarpur and the remaining ones have been sent to Saran, Ara and Bodh Gaya.
Bihar RERA member Rajiva Bhushan Sinha confirmed the news and stated that the faulty builders have been given 14 days to give a detailed reply for their behaviour.  "In case they fail to reply within stipulated time, punitive action will be initiated against the builders under Section 59 of the RERA Act," Rajiva added.
In the notice, the erring builders have been ordered to register their residential projects (up to 1000 square metres) with RERA and cough up a late fee of Rs 5 lakh or five times the registration amount. Mixed and commercial projects which received notices will have to pay Rs 7 lakh or seven times the registration fee. Now, the developers have time until the end of this month to register their projects.
From the beginning of 2019, Bihar RERA has received 881 applications for registration of ongoing projects. 388 out of the total have been processed and registered. The remaining applications are under scrutiny and their registration will be finalised once they get cleared by officials.
ALSO READ: Bihar RERA To Conduct A Real Estate Defaulter Survey