DivyaSree Group Buys Office In UB Tower From Diageo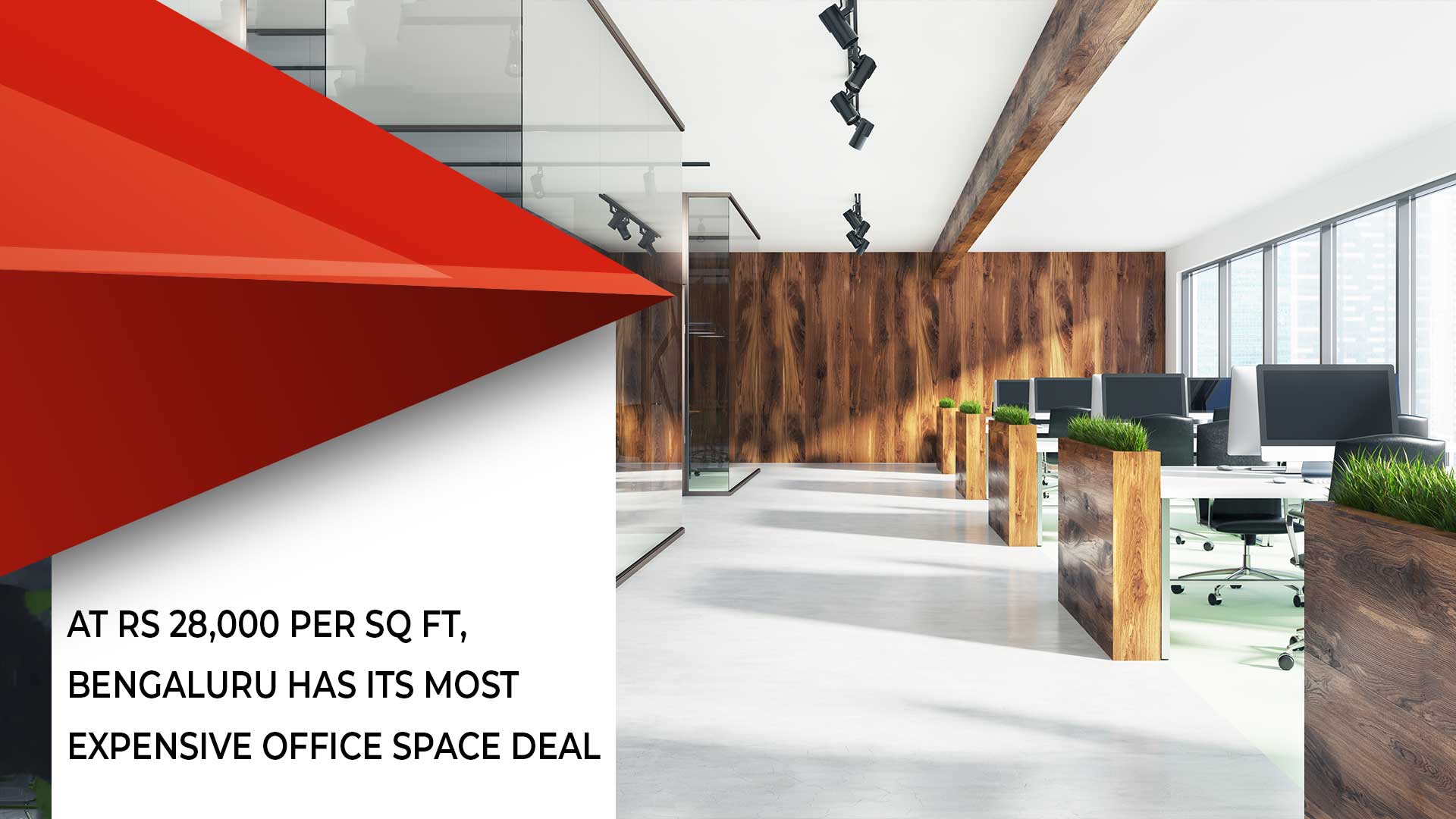 Diageo sells 30,000 square feet of office space in UB Tower to DivyaSree Group in Bengaluru's costliest commercial real estate deal
DivyaSree Group has bought 30,000 square feet of office space in UB Tower from alcoholic beverages company Diageo. The two were in talks to lock the deal since 2018. At Rs 28,000 per square feet, this deal is the costliest one in Bengaluru's commercial real estate. Sumeet Chawla, Vice President of DivyaSree Group confirmed the news.
He went on to add that a clause of the sell out states that Diageo will sell and lease back the space to operate its office from the same premises after the transaction. "The deal has been concluded and Diageo has an option to operate out of the same premise for three years," Sumeet added. In the near future, DivyaSree Group plans to convert their latest acquisition into a coworking space or they will give it out on lease to another business.
UB Tower is a is a premium office luxury commercial-cum-retail building with an area of 85,000 square feet. Diageo acquired it as part of a settlement with the UB Group three years ago.
The company had purchased a controlling stake in fugitive businessman Vijay Mallya's United Spirits. Its Indian branch owns five floors in UB Tower. Keeping in line its assets disposal plan, so far it has successfully sold four floors.
A source revealed that Diageo also owns 30,000 square feet in UB City that it has no plans of selling. It also has invested in other real estate assets. Sources have been speculating that Diageo aims to monetize its non-core assets to pare down its debt. Back in 2013-2014, Diageo bought a 54.8 percent shareholding stake in United Spirits. This made India its largest markets in the world.
Until he fled the country, Vijay Mallya used this place as his headquarters. The top floor of UB Tower still has his private and family office.
ALSO READ: CapitaLand In Talks To Buy Real Estate Group Ascendas-Singbridge