The Greenpoint In New York Will Be Ready By The End Of This Year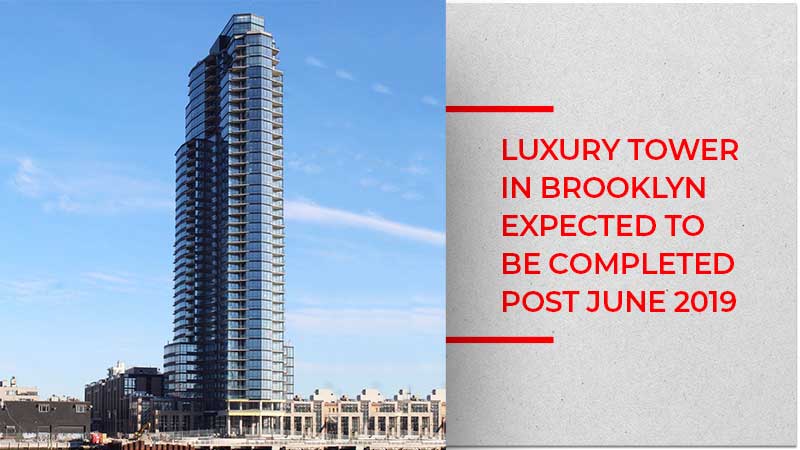 After a slight stagnation in its construction in 2018, work on The Greenpoint has started in full swing with only its interiors and exterior amenities remaining to be completed
Touted as the tallest skyscraper on 21 India Street, in Brooklyn, New York, construction work on The Greenpoint was to be completed in 2018. However, those involved in the project state that because of the delay in its work, it is likely to be completed by the end of this year.
A source said, "The glass structure is almost complete with all the reflective balcony panels and railings. Work on the tower's exteriors has been completed. But it is the construction work of its interiors which have yet to be finished. Once the interiors are complete, work will commence on the playground."
The porte-cochere and attractive artificial landscape will be built soon after. This section of the property is vital to this waterfront project as it is being built as a buffer from potential storm surges. The design of the landscape will be such that it will act as a barrier and protect the main lobby and the 30,000 square feet of amenities on the first few levels of the tower that include a pool hall, indoor and outdoor co-working spaces, a basketball court, and yoga studios.
Work is also underway on the rooftop of the tower as it will have The Greenpoint Gardens which will include large open patios, dining areas, outdoor and indoor terraces, a sun deck, multiple lounges, greenery, and water features.
Experts believe that with work going on in full speed currently, the completion of the project should take place by December 2019. The mammoth glass structure has been designed by Ismael Leyva Architects. It is a project by Mack Real Estate Group and is 39-storeys tall. Its height is estimated to be 392 feet on a total area of 4,54,502 square feet. It will be used for residential and commercial purposes.