Real Estate Booms In New York With Extensive Projects Lined Up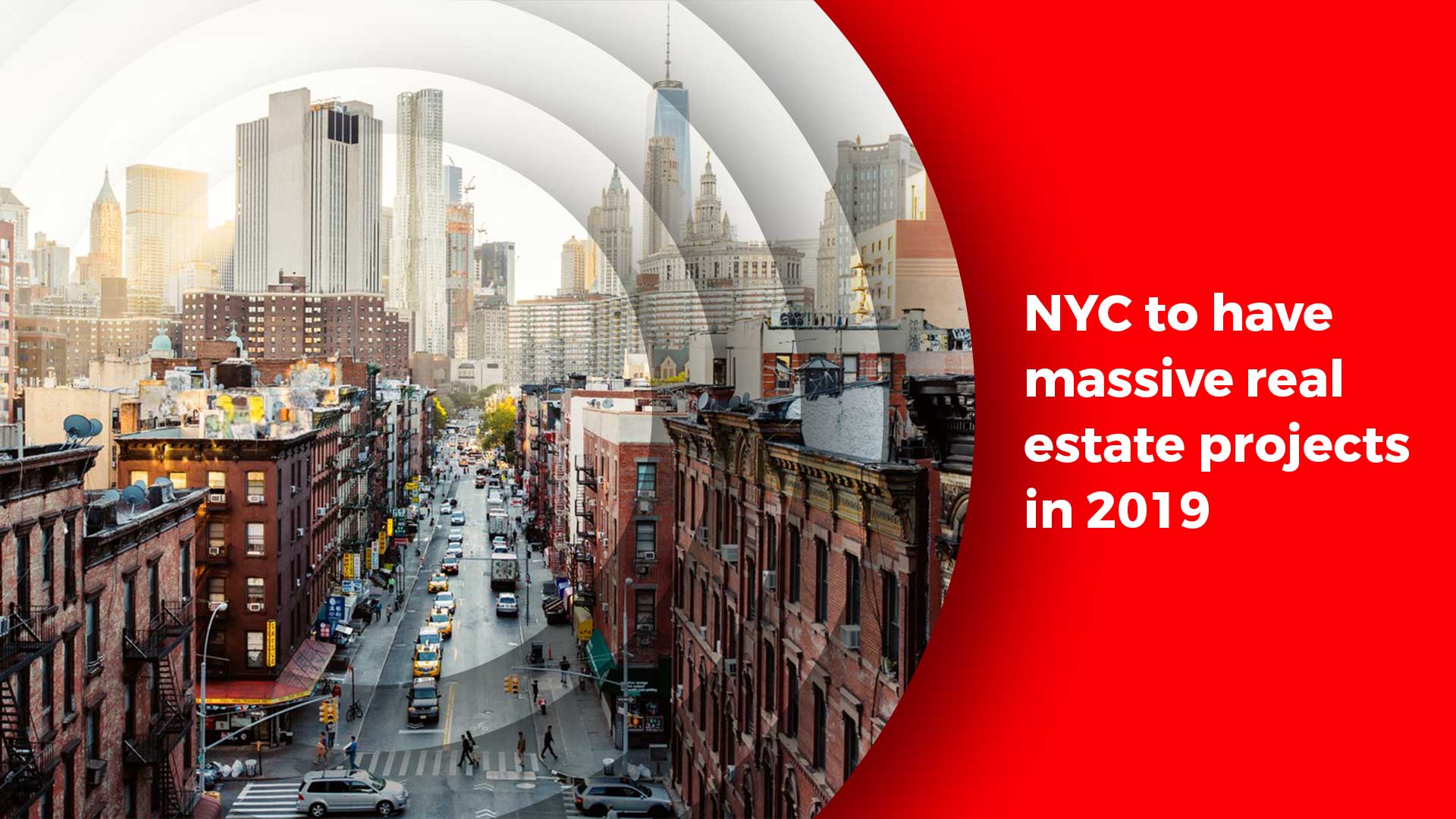 This year, New York City will be swamped with mammoth real estate projects
New York City is going to witness the birth of heavily invested real estate projects in the year 2019. These projects are spanned across Queens, Brooklyn, Bronx and Manhattan.
Innovo Property Group, Square Mile Capital Management, L&M Development Partners and Meir Babaev's AB Capstone are among those who have pioneered the construction of these enormous projects in this metropolitan city.
In this article, RealtyNXT lists the top 10 upcoming gigantic projects in New York.
1) 2505 Bruckner Boulevard, Bronx
With an area of 7,40,000 square feet, the warehouse to be built at the former site of Whitestone Multiplex Cinemas in Bronx claims to be the largest project. It is being funded by the Innovo Property Group and Square Mile Capital Management.
The site acquired from Extell Development cost a hefty amount of $75 million. The structure will serve to hold goods of ecommerce companies. The estimated budget of this warehouse ranges from $300 million to $500 million.
2) 60 East 112th Street, Manhattan
Yet another extensive project from L&M Development Partners, Manhattan is awaiting the rise of a 15 storey building. With a sweeping area of 4,04,000 square feet, 315 units will be residential and the remaining area will be for commercial use and community space. Handel Architects are in charge of the design.
3) 31-08 Northern Boulevard, Queens
According to industry experts, there is a shortage of storage space in the city. Criterion Group owned by Shibber Khan wants to make the most of this shortage. The company had purchased this property for $40 million. Believed to be one of the largest projects for self-storage, the building is 2,55,000 square feet and 115 feet tall. Initially, the firm had plans to sell the property, but now it intends to utilise the space for storage facilities.
4) 3-50 St. Nicholas Avenue, Queens
The 17 storey building by Meir Babaev's AB Capstone has a lavish 1,91,000 square feet of area. The entire area is divided into 93,000 square feet of residential space, 97,000 square feet of commercial space and 940 square feet of community space.
5) 53 Huron Street, Brooklyn
Designed by Morris Adjmi Architects, Quadrum Global will construct a 1,78,000 storey building on the Brooklyn Waterfront. The site was purchased for $45.5 million in 2014 and will have 173 residential units.
6) 59-15 Maurice Avenue, Queens
Spread across 7.3 acres of land, Home Depot bought the site for $63 million. The size of this store is 1,33,247 square feet in Maspeth.
7) 423 Westchester Avenue, Bronx
This mammoth 1,24,000 square foot area is owned by Meir Babaev's AB Capstone in the Bronx. With a height of 143 feet, the building has 10 floors. The project is being designed by Michael Graves Architecture. The entire area of the project is divided between 10,000 square feet of commercial space and 1,14,000 square feet of community space.
8) 573 Emerald Street, Brooklyn
Aiming for an affordable housing project, Daniel Rad's Radson Development is diverting its funds into the construction of a residential building. While the building is 96 feet tall, it has 8 floors and 159 units. Magnusson Architecture has undertaken the responsibility of its design.
9) 25-10 42nd Road, Queens
Developer Mason Chen envisions to own a hotel in Long Island City. With 9 floors, the 175 units of the structure would take up an area of 83,000 square feet.
10) 639 Degraw Street, Brooklyn
Panepinto Properties will roll out a mixed-use project in Park Slope. The 79,000 square feet area is segregated into 73,000 square feet of residential space, 5,000 square feet of commercial space and 700 square feet of community space. The structure will have 12 storeys.
ALSO READ: The World's Most Unique Skyscrapers Of 2018