Prices Of Flats Spike Due To Construction Of Metro Rail Projects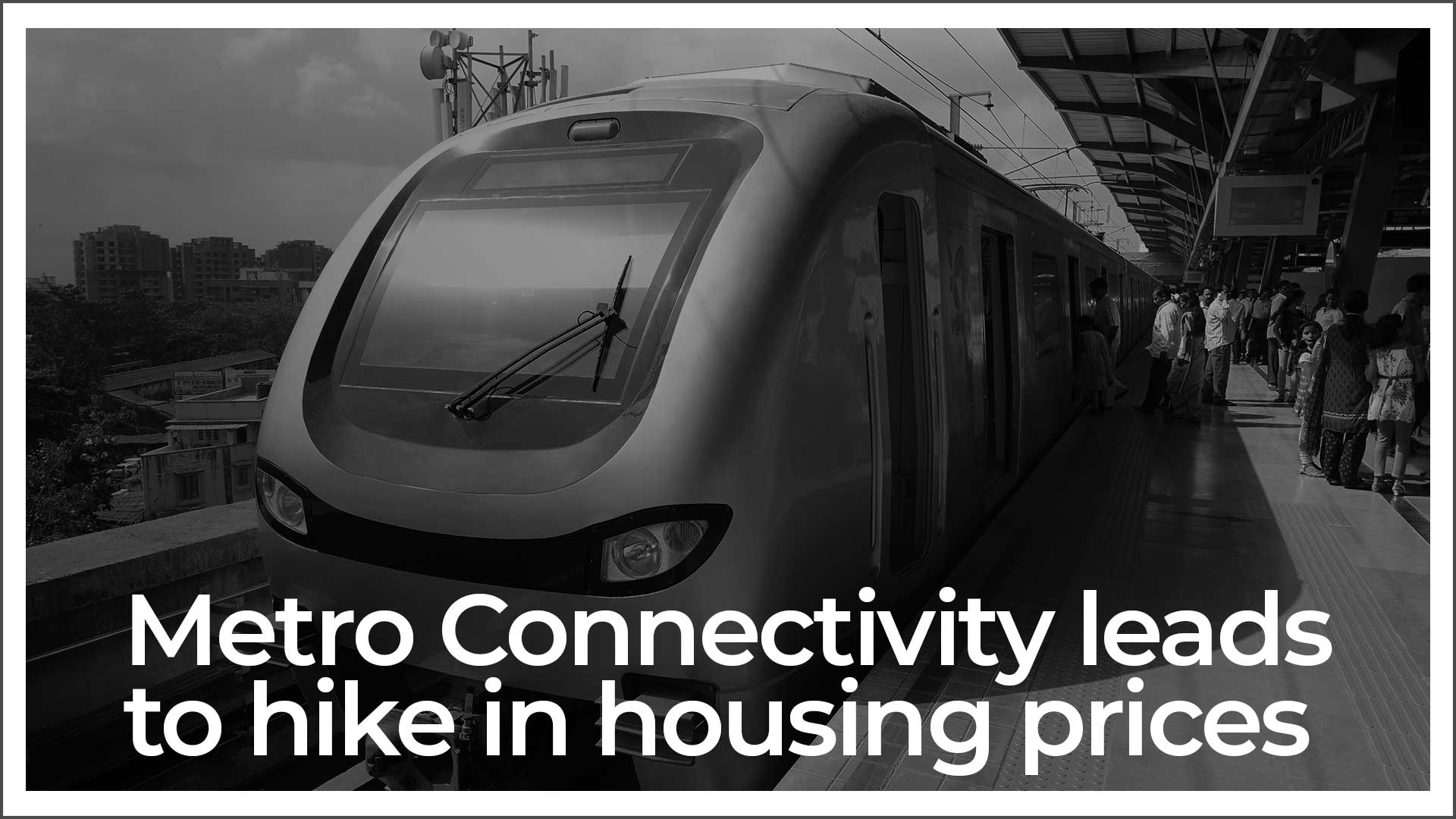 Thanks to the ease of connectivity they provide, metro rail projects have a significant impact on the cost of homes in metropolitan cities
The nearer your house to metro, the more you will have to pay. Housing prices across cities with metro connectivity have spiked by 10 to 25 percent in recent times. For properties in the vicinity of 200 to 500 metres from any metro, the rates are inexplicably high. Owing to easier access to transportation, the market value of the houses which are well-connected with bus stations and railway stations are on a rise. Buyers can no doubt invest in houses that lie close to the transport amenities.
New Delhi serves as the best example for explaining the correlation between metro rail and housing prices. The capital city of India has the biggest metro network. Uttam Nagar located in Southwest Delhi has witnessed the rise in prices due to the better connectivity. It is linked with two metro lines. Airport, educational and commercial centres can be easily accessed via metro.
Landlords happily redeveloped their plots with three or four single-floor apartments. While prices have gone through ups and downs in other places, Uttam Nagar has seen consistent rise in prices for the past one or two years.
There are different stages of price rise from the construction of the metro till the completion stage.
The first phase of price rise is when the arrival of the metro is announced. After the construction starts, the prices dip slightly due to traffic and other inconvenience that are by-products of the rail construction.
Again the rates soar to the skies when the construction nears completion. According to Dr. Venkatesh Panchapagesan, associate professor, IIM Bangalore, it is a good time to sell a property when the metro project is announced. On the other hand, it is a good idea to invest in the property when the construction is in progress.
ALSO READ: Metro Line 4A On Thane's Ghodbunder Road To Cater Approx 10 Lakh Riders