IT Department's Audit Reveals Many Realty Companies Sans PAN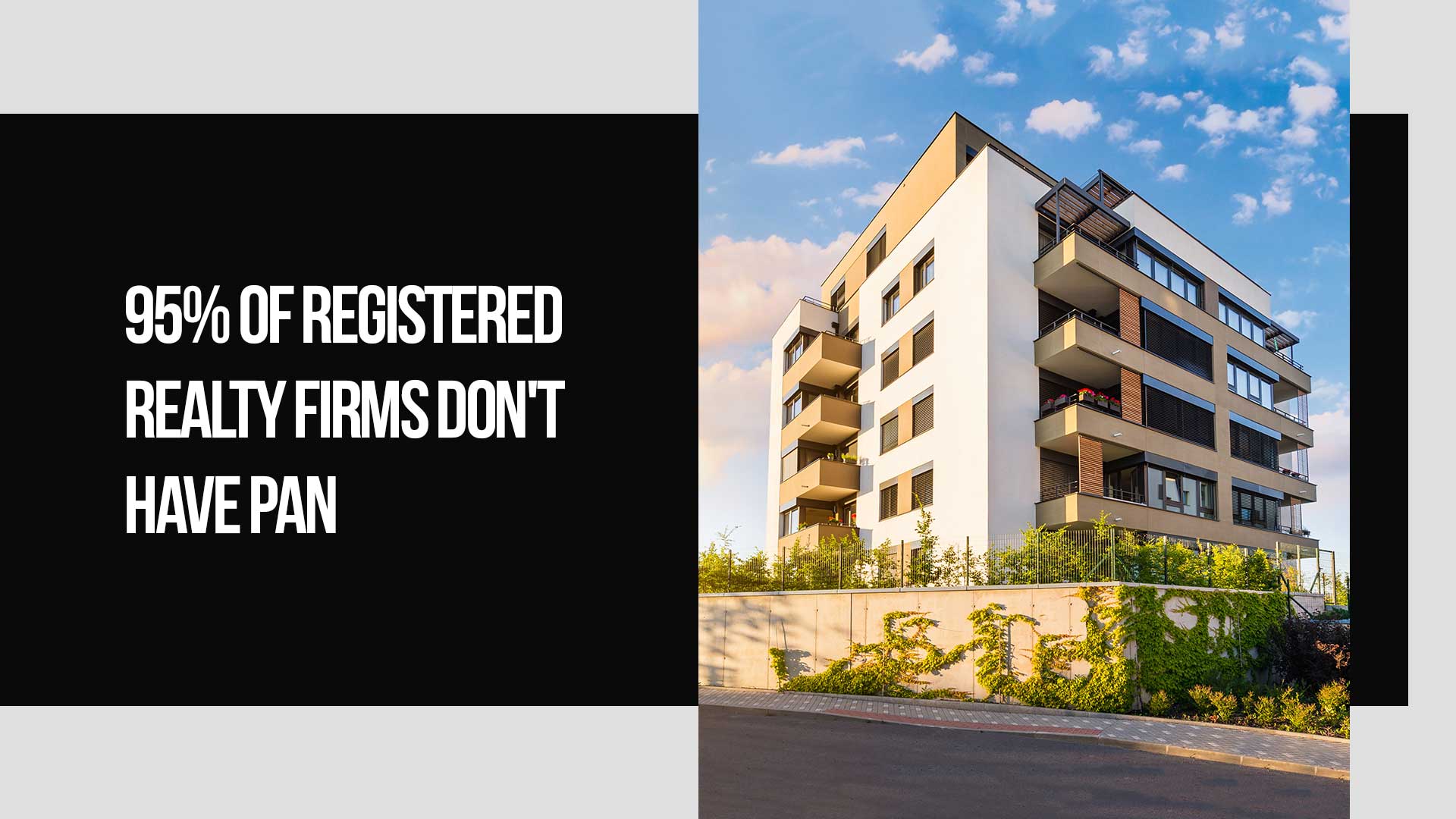 The Income Tax Department recently carried out an audit of assessments on the real estate sector and the Comptroller and Auditor General (CAG) found out that 95 percent of the companies don't possess a permanent account number (PAN)
Just when it looked like 2019 had started off on a positive note for the real estate industry, a new bombshell has emerged which is likely to cause many ripples. The Income Tax Department (ITD) recently carried out an audit of assessments on the real estate sector and the Comptroller and Auditor General (CAG) realised that a staggering 95 percent of the companies registered with the Registrar of Companies (RoC) across India don't possess a permanent account number (PAN). Another revelation during a study of the information gathered of the RoCs in 12 States, showed that there are many several companies that the tax net had failed to capture. The limitations of the workings of the income tax department also came to light. The authority has no process in place to make sure that all the registered companies have a PAN or that they file their income tax returns (ITR) without fail.
The report stated, "RoCs do not have information about PAN in respect of 51,670 (95 percent) of a total of 54,578 companies for which data was made available to audit. It was difficult for Audit to ascertain from the information obtained from RoCs whether these companies were in the tax net of the ITD or not."
Upon learning of this information, the CAG immediately notified the ITD regarding the findings. However, he hasn't received any reply from the ITD till now.
The CAG said that out of 840 companies with registered PAN which fall under selected assessment charges, 159 companies (19 percent) have not been filing their ITRs.
The CAG has a solution to this problem. He suggested that the Central Board of Direct Taxes and the Ministry of Corporate Affairs create an inter-ministerial work system. This will ensure that when a company is registered with the RoC, the request for PAN is automatically submitted to the tax department. He added that it must be made mandatory for companies to submit a copy their ITR admission while they attach their annual reports in Form MGT-7. This step will automatically make sure ITRs are filed and the data of ROC will be merged with the ITD. These steps will lead to complete accountability and transparency and be beneficial for the ITD in the future.
ALSO READ: ITAT Gives Nod For Benefits On Sale Of Many Flats To Get One