MahaRERA Softens Its Stance For Genuine Builders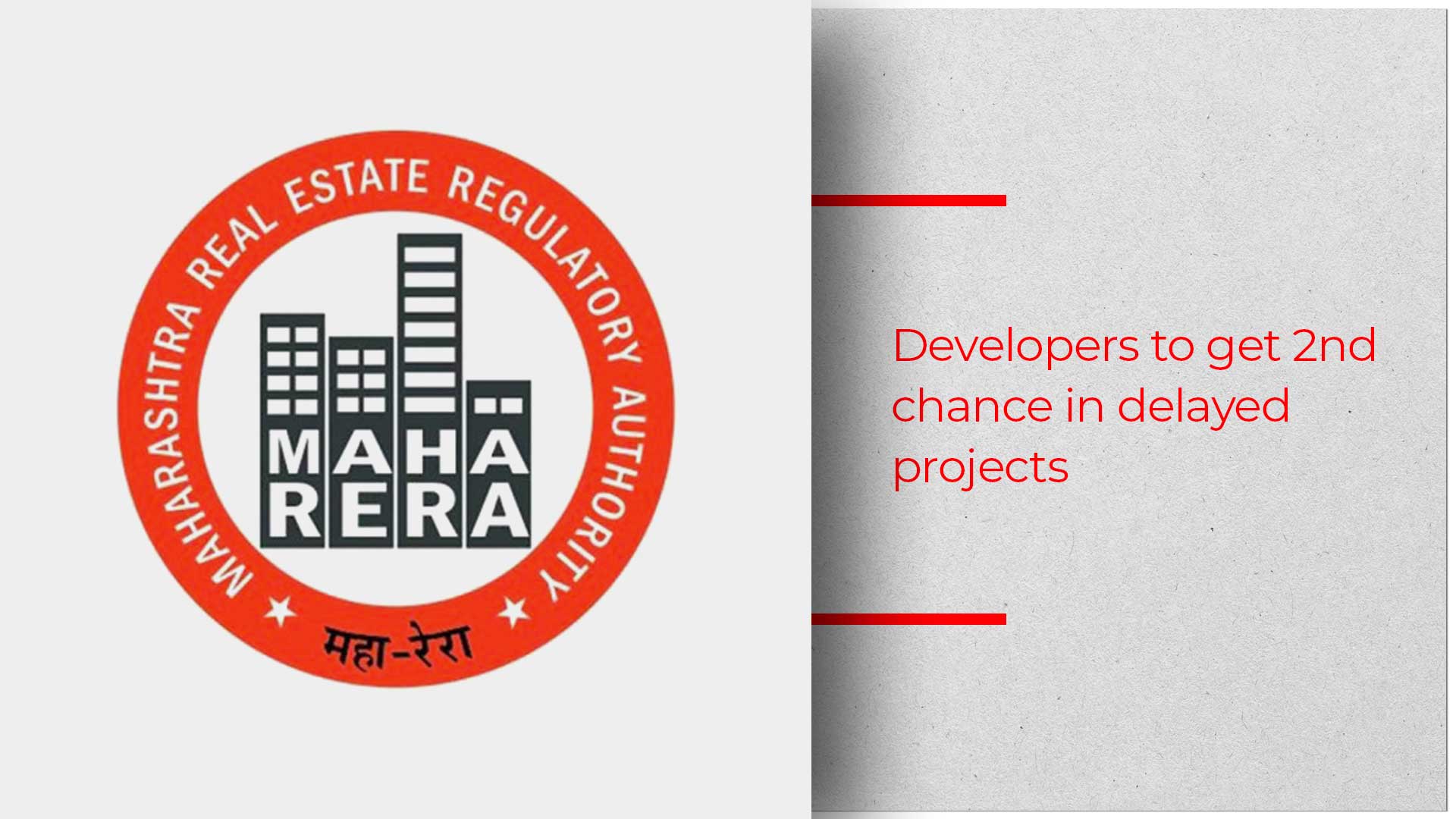 MahaRERA passed an order last week which extends the deadline for delayed or stalled projects if 50 percent of the project's buyers give a go ahead to do so
There have been instances where builders who could not complete their project on the promised date for reasons beyond their control have faced the ire of RERA (Real Estate Regulatory Authority). Coming to the rescue of such developers was an order passed by MahaRERA which grants builders another chance to complete their incomplete projects without facing the wrath of the regulatory body. The catch? The second chance would be given only to those builders where more than 50 percent of their consumers were ready to wait a little longer for the possession of their dream homes.
Vasant Prabhu, the Maharashtra Real Estate Regulatory Authority (MahaRERA) secretary confirmed the news and stated that the order was passed last week.
Vasant added that the number of complaints for delayed projects on the rise. In fact, 90 percent of the complaints received by the regulatory authority in Maharashtra are about project delays. "We were getting complaints of delay in project execution. With this order, consumers can take a call on if they want to continue with the project. If more than 50 percent of consumers agree, we can give an extension to the developer," Vasant added.
State president of CREDAI Shantilal Kataria welcomed the order. He added that its a difficult time when a project gets cancelled for both the builder and the buyer.  He hoped that genuine builders would respect the extended time frame and deliver during the second chance on the new deadline.
Even the Mumbai Grahak Panchayat (MGP), which is the consumer forum taking up the issues of MahaRERA, gave a thumbs up to the order. It, however, wished that the "association of allottees" got appointed only after 50 percent of flats in any project were booked.
There are quite a few unforeseen factors which attribute to the delay or halt in the construction work of a realty project. Some of these include bad weather, natural calamities, accidents, budget shortages, overworked and overbooked construction workers, reworking upon the already constructed project due to manual labour errors, poor supervision and managerial skills, unsafe work conditions and many others.
ALSO READ: MahaRERA Slow Action Causes Faulty Builder's Gain