Rustomjee Fined Rs 1 Crore By National Green Tribunal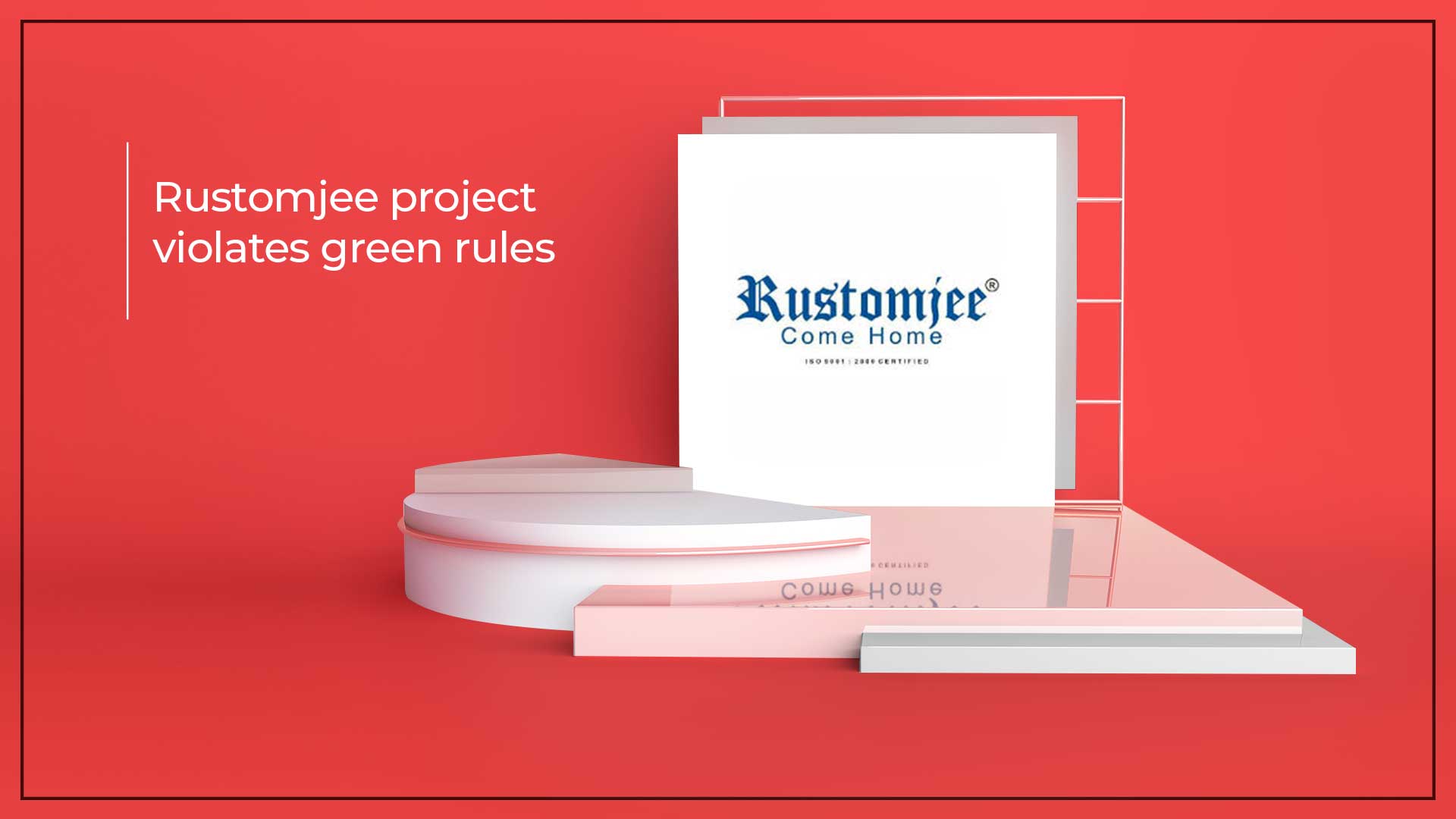 Based on a complaint of a Bandra resident that its project Rustomjee Oriana violated environmental rules, the National Green Tribunal has slapped a penalty of Rs 1 crore on the developer
Mumbai based real estate giant Rustomjee has come under fire for flouting environmental rules for the construction of its upcoming project Rustomjee Oriana. Located in MIG Colony in Bandra (east), the luxury project is being developed by Resilience Realty. The National Green Tribunal (NGT) has ordered Rustomjee to shell out a hefty fine of Rs 1 crore for violating its rules.
It all started when a resident of MIG Colony named Anil Tharthare approached the NGT with an allegation that the State-Level Environment Impact Assessment Authority's (SEIAA) environmental clearance to Rustomjee Oriana back in 2014 for adding more floors to it violated rules of the Environmental Impact Assessment (EAI). Earlier, the project was to have 61 flats but the revised plan proposed upping the number to 77 flats and an addition of two more floors.
Upon being notified of these drastic breach of environmental rules, the NGT formed a special committee to get a first hand knowledge about the effect of the situation. The committee consists of five members and has representatives of Central Pollution Control Board (CPCB), National Environmental Engineering Research Institute (NEERI) and State Expert Appraisal Committee (SEAC). They reached a unanimous conclusion that important factors like the carrying capacity of the area, the impact of expansion on the environment, specifically water and air quality were not examined by the SEIAA when they had granted permission to the builder.
Meanwhile, the state environment department and SEIAA spoke out against the complaint. According to the bodies, Rustomjee Oriana measures less than 1.5 lakh square meters. The second round of permission were granted as they were a minor 'amendment' not an 'expansion'. They further added these changes would not cause any huge change to the environment.  
The NGT disagreed with all three bodies. It stated that such permissions were not legal and the environmental clearance given to the project almost five years ago was invalid. It further stated that Mumbai is anyway an extremely congested city so any clearances granted have to be legal. "Any illegal construction must have strict legal action as it severely strains and degrades the available natural resources of a particular area. It causes irreversible damage to the ecology in terms of pollution of air, water and earth," NGT added in its ruling. The extra two floors granted environmental clearances was not done in a legal manner. The additional floors had 16 flats and have already been sold at a whopping price of Rs 6 crore.
NGT further ordered its special committee to submit its final report by April 30 this year.
Rustomjee released a statement to the media in which it stated that it has always obeyed and followed the law. "We are exercising our legal remedies available in accordance with the law since the interim order was passed without 'granting us' any opportunity of being here," the statement said. Because the case was in currently in court, the company choose not to add any more comment.
ALSO READ: Affordable Housing: Government To Ease Green Norms To Provide A Boost