Jaxay Shah Gives A Low-down On Real Estate And It's Apex Body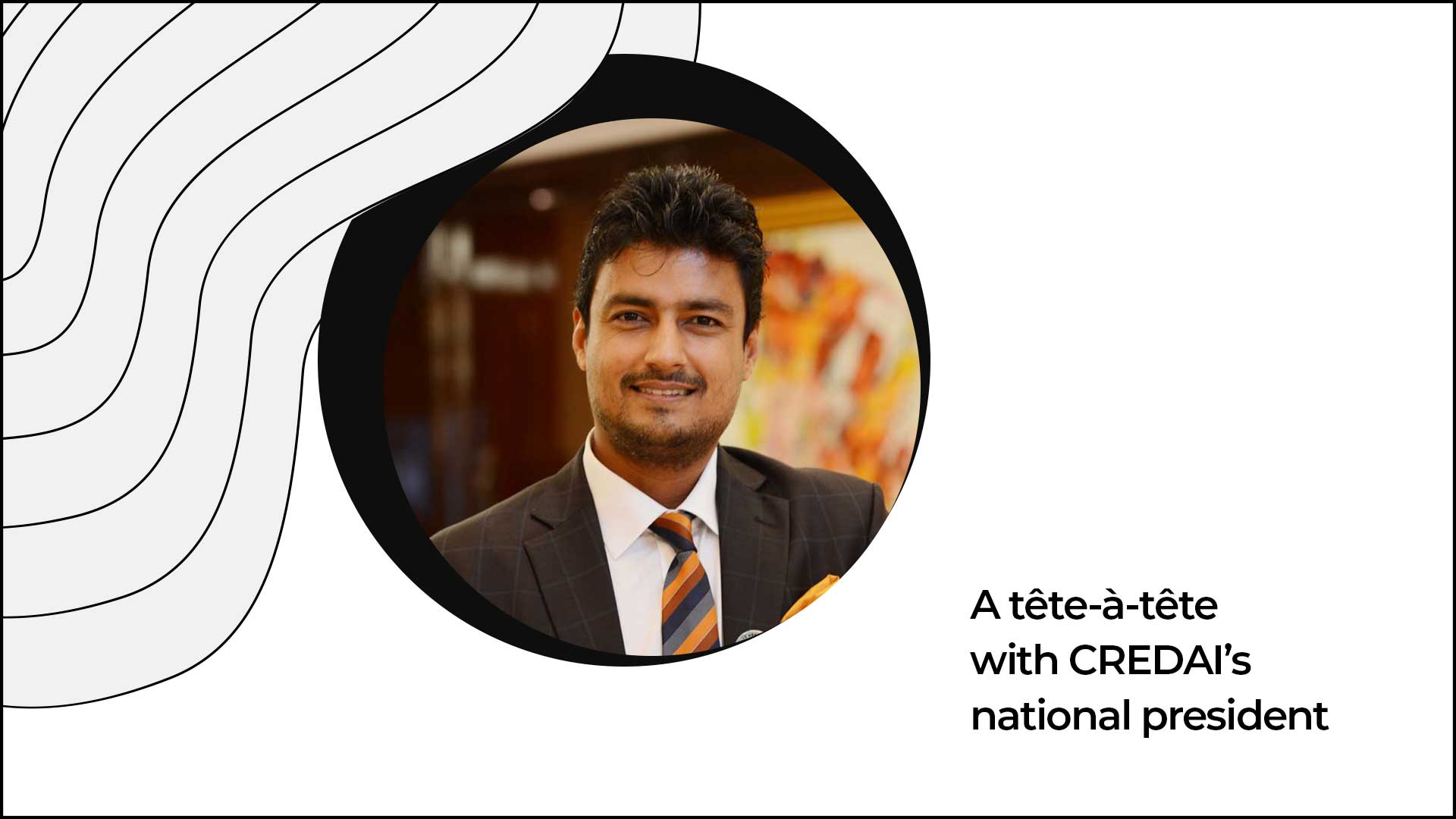 CREDAI's national president Jaxay Shah talks about the Indian real estate industry and the journey of the association he heads
Since 2016, there has been quite a lot of disruption in the Indian real estate industry. While the implementation of RERA acted as a boon to homebuyers, for developers it was nothing short of a nightmare as they really had to pull up their socks or face the consequences of their false promises and wrong doings.
Last year itself witnessed some of the biggest names in the industry go behind bars. Another thing that acted as a huge setback to the industry was demonetisation. The third thing to hinder its workings was GST. With GST prices of homes escalated to even further highs creating a vast amount of unsold inventory throughout India. Jaxay Shah heads CREDAI (Confederation of Real Estate Developers Association of India), which has been responsible for bringing quite a few breakthroughs in the industry. It was founded way back in 1999.
He stated that CREDAI has proposed quite a few consumer-centric recommendations to the government. The first one being the implementation of RERA tribunals throughout the country so that the hassles faced by homebuyers are solved smoothly without wasting time. "Also proposed is a single-window clearance mechanism for faster administrative approvals and possession. We are also seeking government intervention to ease credit freeze in Indian real estate amid the recent NBFC crisis, to ensure timely possession to home-buyers," Jaxay said. CREDAI is known as the apex body of India's real estate. It has been pitching many suggestions to the government over the years. One of their main proposals was the lowering of GST for affordable housing projects and steel prices. Out of these, there is a very big chance of a reduction in GST by the GST council soon.  
Jaxay then spoke at length about some of the achievements of CREDAI since 2016. "The New India Summit is one of CREDAI's landmark initiatives to propel the growth of Tier-II and III cities amid famed government campaigns such as Make in India and 100 Smart Cities," Jaxay said.
Jaxay also mentioned that CREDAI had also set sights on the growing capabilities of Tier-II cities. This in turn made sure that the next wave of economic growth would be lead by those cities. "Incidentally, CREDAI has also crossed the 200-cities mark – enhancing its outreach remarkably. Our next milestone is to achieve the 300 cities mark," Jaxay added.
CREDAI is also involved in working towards the betterment of the conditions of workers on construction sites. Jaxay said that CREDAI has a special skill development programme geared towards the workers. , "We have always been strongly committed towards supporting our fellow workers," Jaxay added. The association has one lakh workers under its careful guidance. This according to Jaxay is nothing short of a milestone and speaks volumes about how much workers have benefitted through CREDAI.
ALSO READ: PM Modi Assures Boost To Real Estate Industry At CREDAI YouthCon