Lease Rates Of Office Space Shoot Up In Bengaluru And Delhi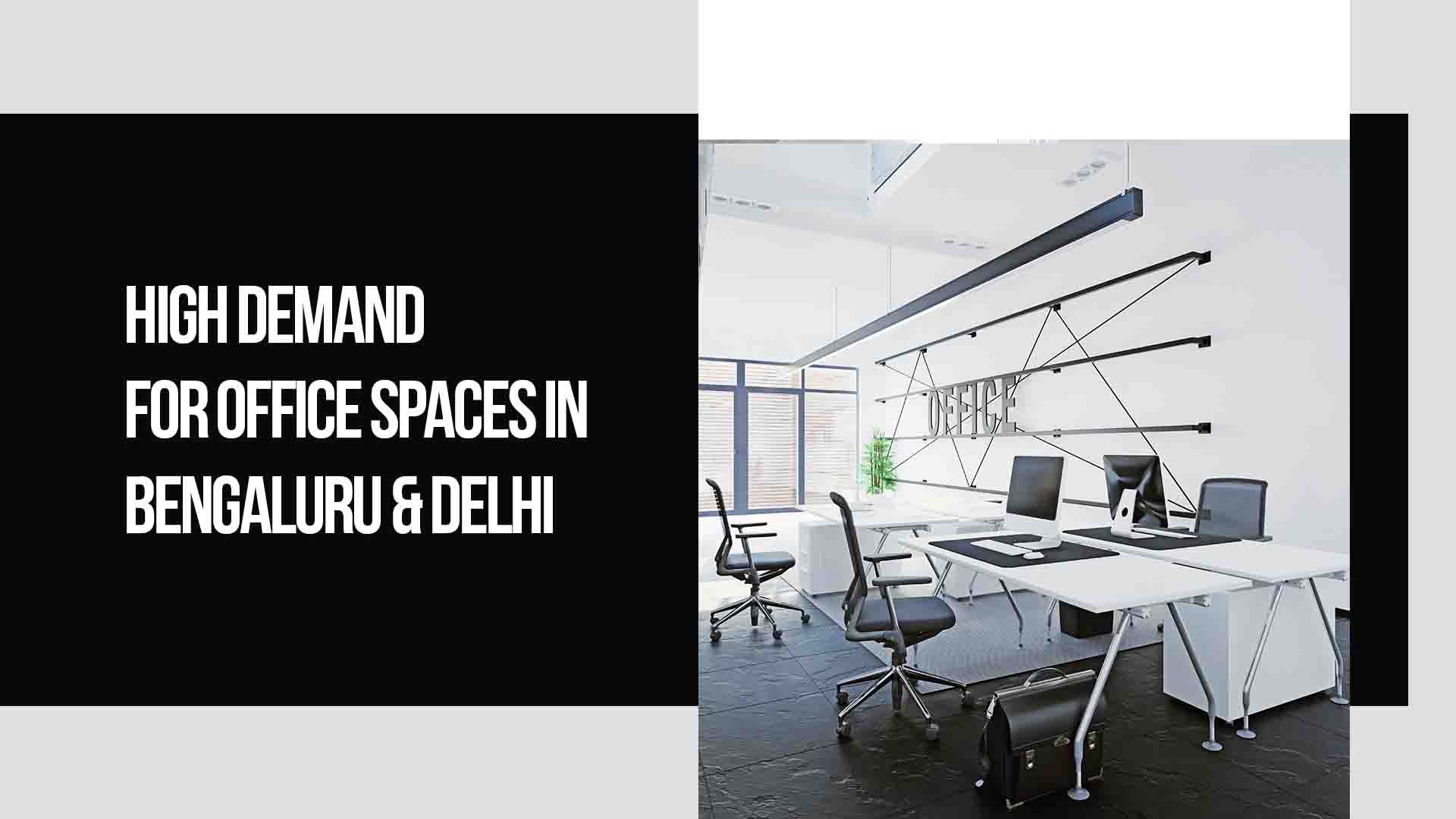 Rental values of office space climb to its peak as demand escalates in Bengaluru and Delhi
Bengaluru and Delhi are among those cities with an increasing demand for office spaces. The two metropolitan cities stand at the 3rd and 4th position respectively in terms of demand globally. Owing to the huge demand, rental values also have soared.
As per reports by Knight Frank India, it is estimated that by the end of 2019, the rental prices of Bengaluru would hit their peak with a 6.6 percent increase over the previous year. New Delhi is just behind with roughly 6.5 percent increase in the prices.
It has been found that IT companies and startups form a major chunk of demand. Metropolitan cities are already facing a space crunch and there is a serious lack of quality properties. If we look into the rates, one square foot costs Rs 125 per month in 2018 in Bengaluru. The soar in prices is attributed to low Grade A supply by Global Outlook 2019. The report evaluated 33 global cities.
As far as New Delhi is concerned, the prime rental values stood at Rs 326 per square foot per month. However, the rental values in financial capital are going to remain stable. The rise in price would be just 0.3% in the year 2019. Mumbai recorded Rs 300 per square foot per month. The reason being an increasing preference for secondary and peripheral locations due to skyrocketing prices in other places.
As stated by Shishir Baijal, chairman of Knight Frank India, this rental growth is the prime reason for increased interest from institutional investors in income-yielding assets in the commercial segment. But New Delhi is expected to witness an improvement in its vacancy rate to 15 percent in 2021 from 16.5 percent in 2018. In Mumbai, it is most likely to go to 14 percent from 19.8 percent. These figures show an increase in the number of people getting employed.
ALSO READ: New Study For Indian CoWorking Offices Reveals Low Productivity