More Than 1,000 Developers Ignore Karnataka RERA's Notices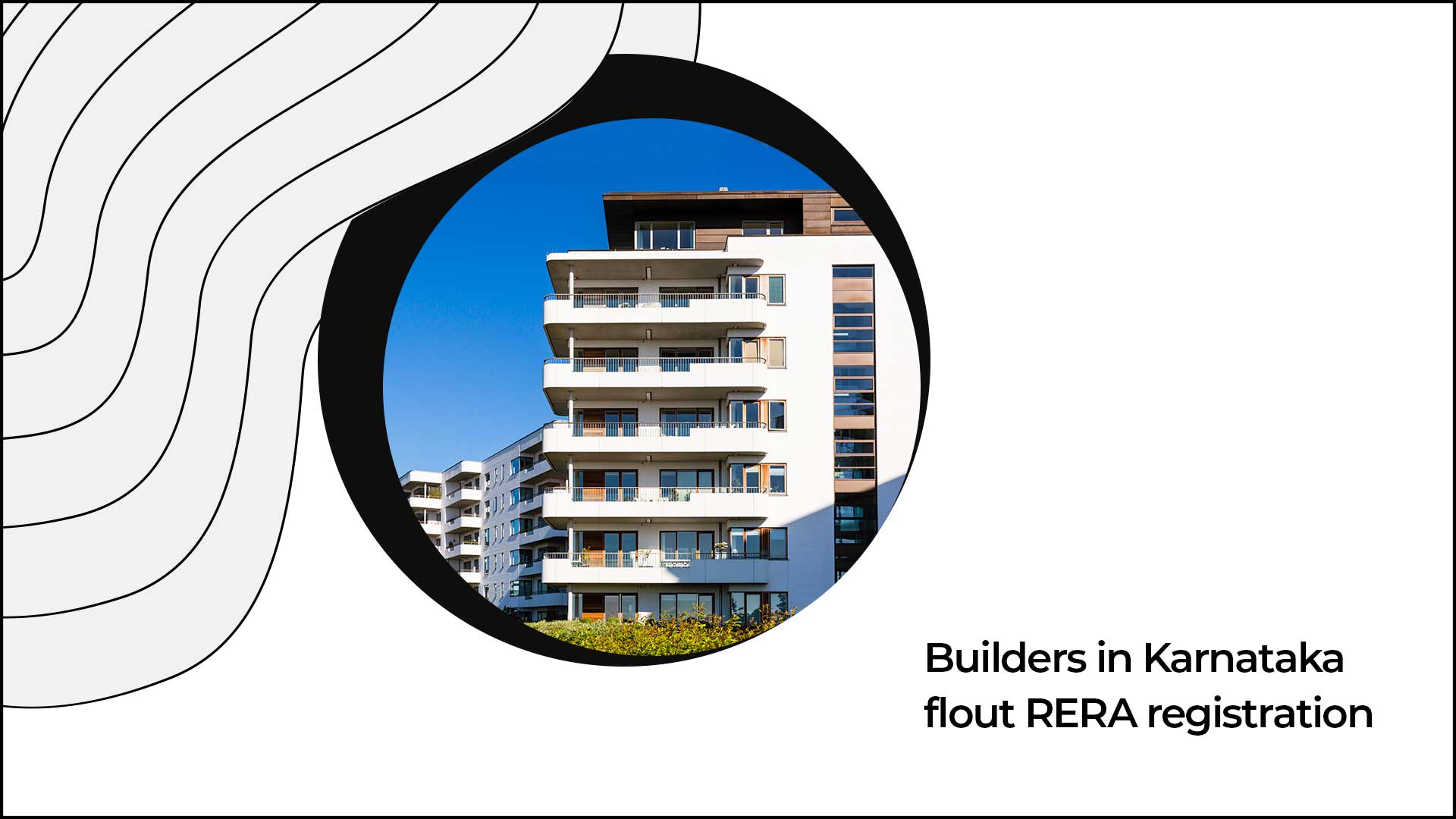 Karnataka RERA approaches CREDAI for a solution, as more than 1,000 real estate projects
remain
unregistered and builders not responding to the regulatory body's notices
Project registration notices by RERA officials in Karnataka have been completely ignored by more than 1,000 builders. This casual approach by the faulty builders has led to Karnataka-RERA (Real Estate Regulatory Authority) approaching CREDAI (Confederation of Real Estate Developers Association of India) to look into the matter.
The regulatory body's secretary of the state Latha Kumari KS wrote a letter to CREDAI two days ago. In it, she has urged the apex body to help facilitate the registration of all the unregistered projects. She even mentioned that all 1,076 projects are under investigation for not doing the needful. She even added that none of the faulty builders have responded to prior notices sent by Karnataka-RERA and most haven't even given an explanation for their behaviour. Quite a few of these unregistered projects are located in Bengaluru.
Latha's letter read, "Despite the issuance of several notices by RERA, only a few promoters have come forward and registered and a very few promoters have submitted their explanation claiming exemption under the provisions of the Act and rule but have failed to produce relevant documents before the Authority."
Latha urged CREDAI-Karnataka president Suresh Hari to support the practical execution of the RERA Act. Suresh replied to her letter and wrote, "All CREDAI members have registered under RERA and it is only the small builders who are out of the confederation who have stayed out. So there is nothing that we can do to get them registered."
Meanwhile, real estate activists feel that RERA has taken a rather soft stance against the builders who haven't registered their projects. They wonder why no proper strict action has been taken by RERA officials and questioned why these "under investigation" projects are being tackled within such a lethargic manner.  
MS Shankar, a RERA activist and the secretary of Fight for RERA-Forum for People's Collective Efforts stated that RERA officials have the power to even freeze the unregistered builder's bank accounts.
On the other hand, RERA officials have defended their stance by admitting that it is a mammoth task to track project promoters. Emails bouncing back, false office addresses and lack of other details further complicate things. They also wish to give a fair chance to the builders to try give an explanation before they take any action against them.
ALSO READ: Karnataka RERA Enforcement Gets Hindered By Unregistered Housing Projects