A Sneak Peek Into The Biggest PropTech Event – BWT India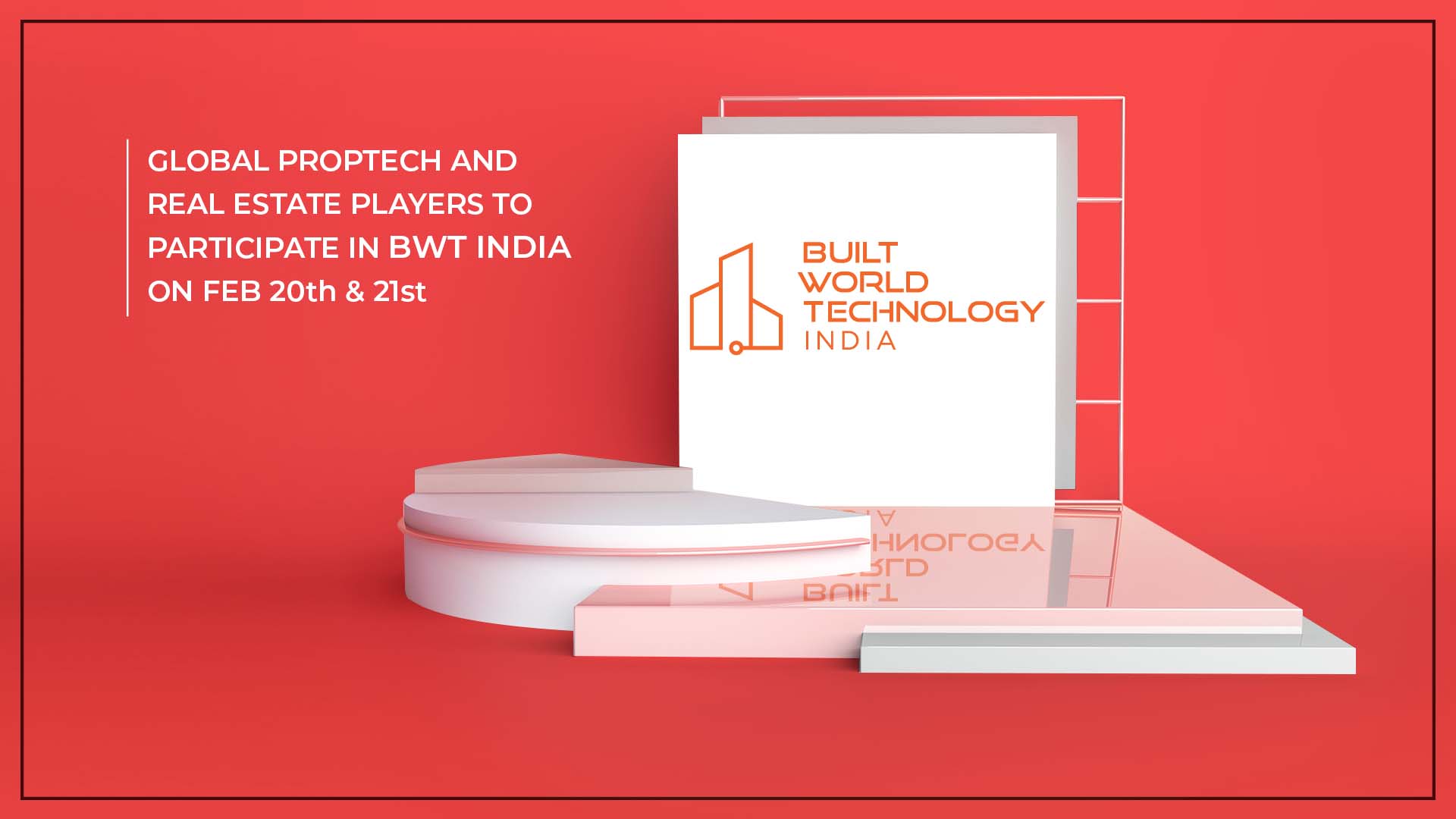 India is all set to witness a mammoth real estate and PropTech event, Built World Technology (BWT) India, where global leaders of the industry will participate in the two-day meetup and share ideas, goals and much more
On February 20 and 21, the who's who of the global PropTech industry along with property, construction & workplace leaders will gather under one roof: CoWrks Worli, Mumbai. The goal of the annual Built World Technology (BWT) India event is the merger of real estate and technology while discussing path-breaking ideas for construction, the operation of assets and enhance the service provided by the industry to its customers.
This event is strategically timed when strategic thinkers across the world are increasingly exploring opportunities for further advancements within the PropTech as well as real estate and construction industry.
Among the speakers are global players like:
Brendan Wallace, Co-Founder & Managing Partner, Fifth Wall
Cory Brugger, CTO, HKS
Jonathan Hannam, Co-Founder & MD, Taronga Group
Carmen Vicelich, CEO, Valocity Global
Wolfgang Moderegger, Founder, Real Estate Innovation Network
Vincent Lottefier, Founder, Co-Working Future
Indian giants are also slated to talk at the event. Some of them include:
Anuj Puri, Co-Founding Partner, Bluesky Ventures
Ramesh Nair, CEO & Country Head, JLL India
Ajay Prasad, Country MD – India, Taurus Investment
Dinesh Malkani, Founder & Global CEO, Smarten Spaces
Nirupa Shankar, Director, Brigade Group
The BWT event will be everything that everyone from a novice to an expert will benefit from immensely. It is an indisputable fact real estate and technology have now become inseparable. It is vital to have first-hand knowledge of the technological trends that are and will be crucial to the industry. In the long term, this will be a crucial deciding factor for smart decision-making.
While globally, PropTech has been known for a couple of years now, the industry is still in its infancy in India. This event will give complete exposure to the upcoming as well as current trends which will be extremely beneficial to the real estate industry in India. Ultimately, it will lead to a huge avenue within the Indian real estate industry which will unlock new opportunities for realty businesses as well as the disruptors and technology game-changers.
Register Now: www.bwt-india.com
Venue: CoWorks, Worli, Mumbai
Dates: February 20 & 21, 2019
Time: 9 am to 7 pm
ALSO READ: BWT Alliance India's Exclusive Interview: Max Group's Move Into PropTech