Gitanjali Gems' SEZ Scam In Nashik Unearthed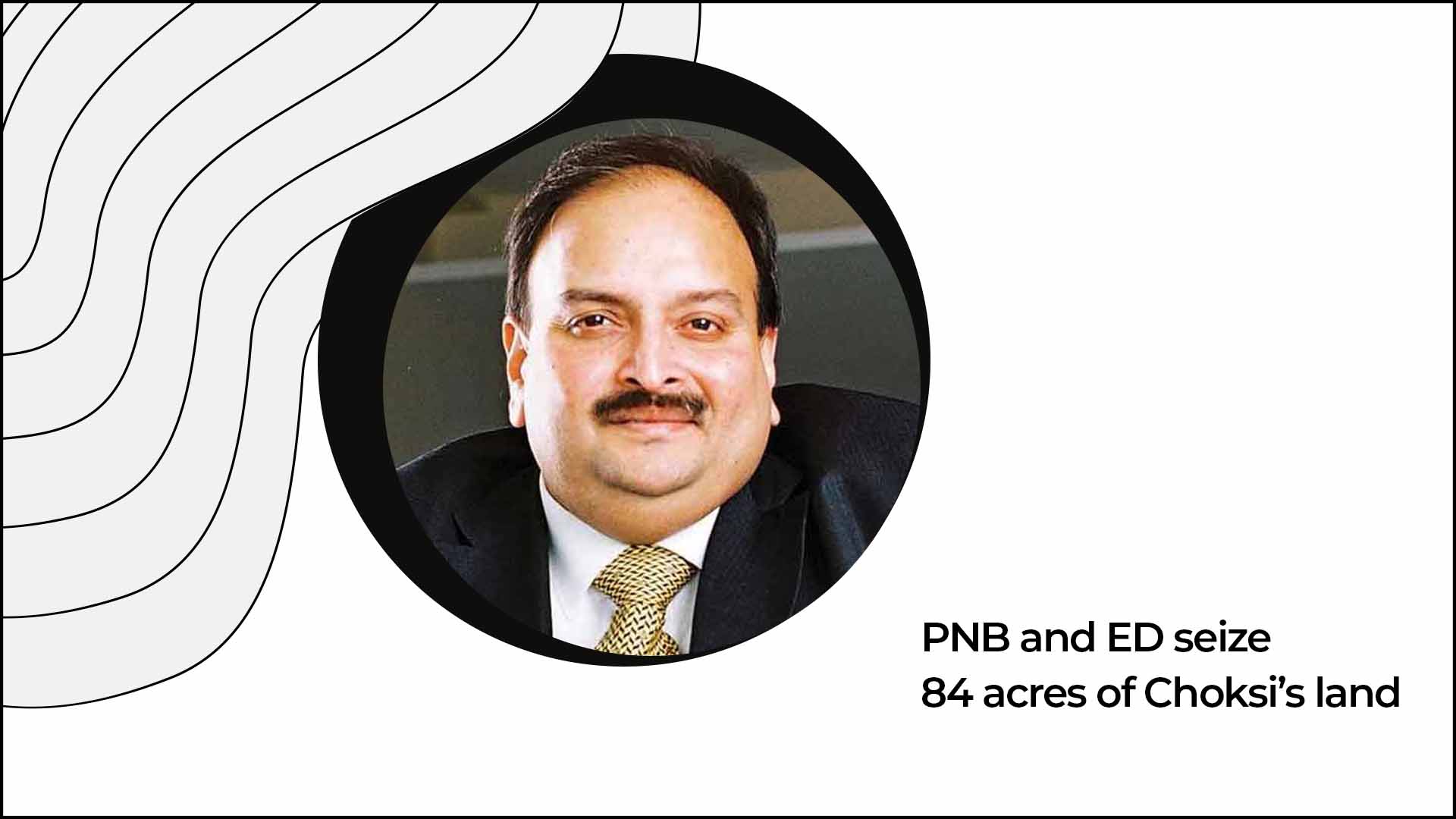 Punjab National Bank along with Enforcement Directorate seize property bought on the pretext of creating an SEZ
More than a decade ago, a Special Purpose Vehicle (SPV) named Nashik Multi Services SEZ Ltd was set up by now disgraced company Gitanjali Gems. It turns out that an 84-acre piece of land (consisting of 42 plots) bought by the SPV in the Igatpuri taluka of Nashik district on the pretext of creating a Special Economic Zone (SEZ) does not have an SEZ! Punjab National Bank (PNB) along with Enforcement Directorate (ED) attached the property a couple of months ago. Fugitive diamond trader Mehul Choksi owned Gitanjali Gems and authorities are doing everything they possibly can to unearth the damage cause by him and his nephew Nirav Modi.
An official from PNB confirmed the news. According to him, every acre of land including any constructed projects which were owned by Nashik Multi Services SEZ have been seized at Nashik SEZ.
A leading Indian newspaper investigating the case uncovered that the 42 plots fall under Mundhegaon's gram panchayat. Villagers residing in the area had no idea about the supposed SEZ development.
Former sarpanch of Mundhegaon Daulat Gatir said that between 2007 and 2008 there was a massive land buying spree with around four people at the helm of all the deals. But Daulat was unaware of the owners of the land till PNB and ED officials showed up in the village.
Igatpuri tahsildar Vandana Kharmale confirmed that there is no SEZ in the village. Meanwhile, the local Talathi (circle officer) Bhagyashree Dhaitadak stated that officials carried out a through investigation of the said land's records but it does not even have a signboard which states that it is an SEZ.
A revenue department official also agreed with what the others said. He even revealed that approximately five acres of land near the highway are owned by Mehul.
Officials recently also seized a massive farmhouse plot in Panvel owned by Nirav. The former diamond tycoons had in collaboration with some workers of PNB cheated the bank of Rs 13,400 crore. The scandal came to light in 2018 and shocked the entire country. Both fled India with their families. While Nirav is currently rumoured to be living in Brussels, some sources claim he is seeking political asylum in the United Kingdom. Mehul, on the other hand, has gotten the citizenship of Antigua and chances of his extradition back to India are now slim.