PWD Proposes To Repair Vidhan Bhavan Urgently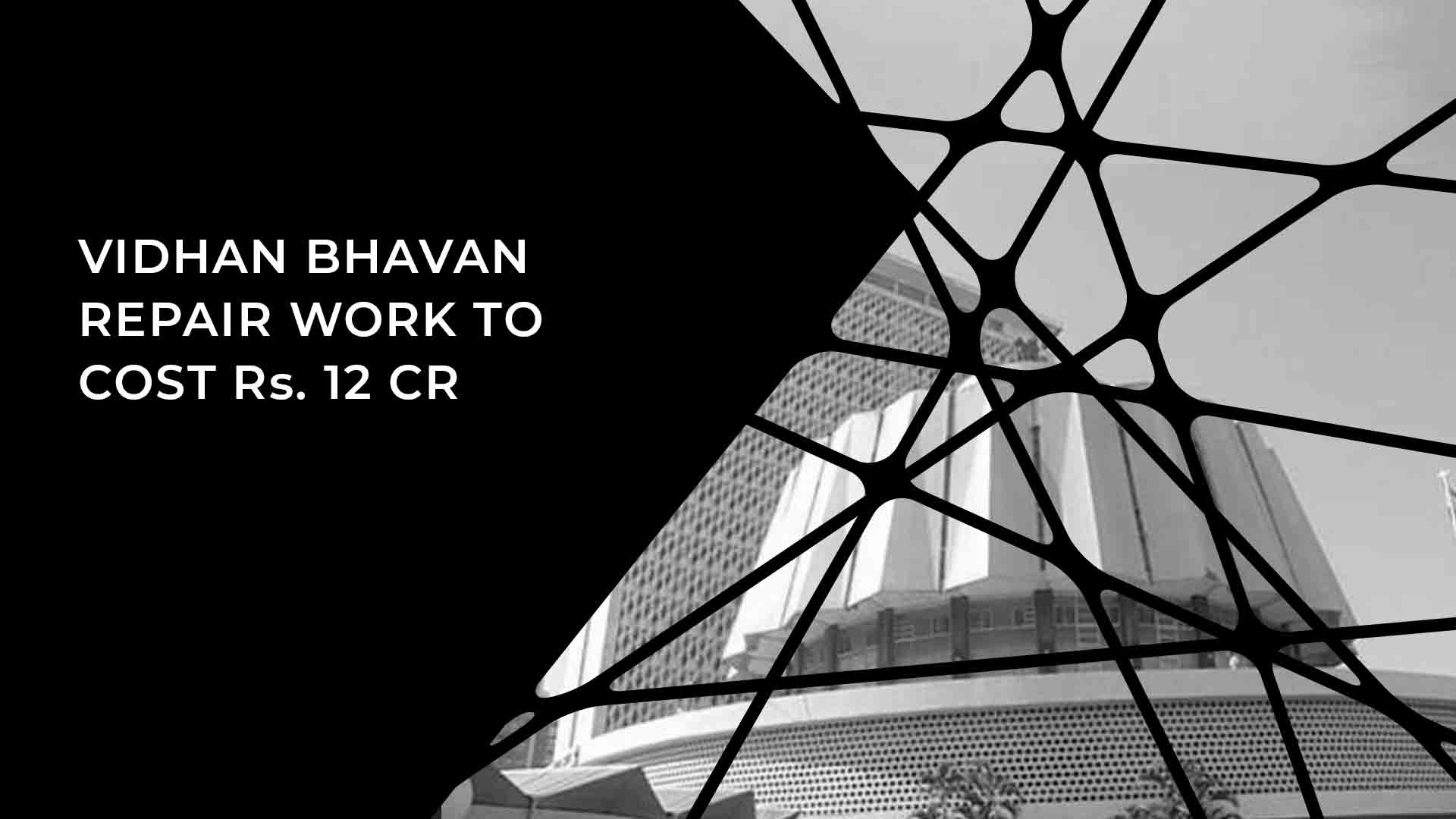 Owing to its location, the 37-year-old building will soon be repaired as the condition of the structure worsens.
Vidhan Bhavan located in Mumbai is in a dilapidated condition. The condition is so worse that the falling tiles and grills pose a huge threat to the staff, visitors and passers-by.
The 20-storey administrative building of the state legislature was built in the 1980s and immediate action needs to be taken to repair the building.
It is said that most buildings built during that era are facing problems due to issues in cement supply.
The PWD (Public Works Department) looks after the maintenance of the Vidhan Bhavan and it has plans to repair the structure on an urgent basis.
The façade of the building also needs attention. Assembly speaker Haribhau Bagade said that the location of Vidhan Bhavan is the major reason for the declining state of the building.
Small tiles popularly known as Kent tiles keep falling on the people from the dome of the structure.
However, Sunil Sonanis, PWD section engineer, is of the opinion that the salty air has damaged all the grills. An audit of the administrative building has been done and officials concluded that the cement grills are not in a good condition.
While people are prohibited from going to areas where these grills can fall, some of the grills have been removed.
Sanjay Indurkar, an executive engineer in charge of the Mumbai Presidency Division, said that they are seeking help from the Indian Institute of Technology Mumbai, to find out ways to strengthen the building as the corrosion of grills are a big risk.
It will cost approximately Rs 12 crore to repair the building. The Vidhan Sabha logo will get an aluminium cladding as part of the renovation.
Though the eastern and western sides of the building are plast ered with marble tiles, they started falling off. In a futile attempt to keep them intact, brass screws were used.
The building is 37 years old and Mumbai's hot and humid climate has had an adverse effect on the structure.