RERA Tribunal Upholds MahaRERA's Order In Favour Of Payback To L&T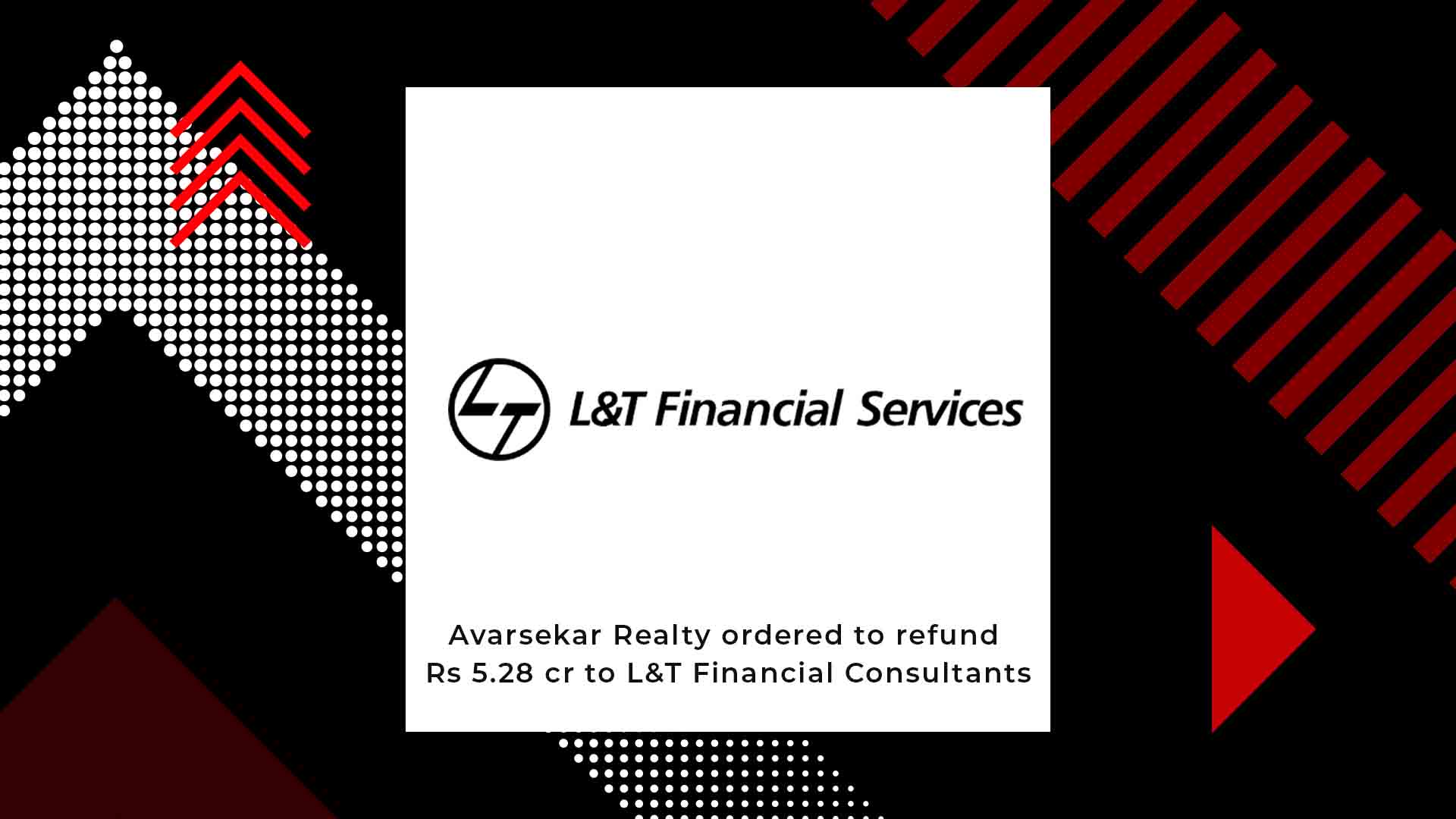 Avarsekar Realty ordered by RERA Tribunal to cough up refund to L&T Financial Consultants due to delay in completing a project
The Maharashtra Real Estate Appellate Tribunal (MREAT) ruled in favour of L&T Financial Consultants in appeal filed by Avarsekar Realty Pvt Ltd against a MahaRERA order. Avarsekar Realty were ordered by MahaRERA to refund L&T Financial Consultants Ltd an amount of Rs 5.28 crore each for four flats that they had booked but had not gotten possession of due to a delay. The flats cost Rs 18.48 crore each and L&T had paid the first installment of Rs 5.28 crores for all for of them.  
MREAT stated that under Section 43 (5) of the Real Estate (Regulation and Development) Act (RERA),  a deposit of minimum 30 percent of the amount in contention is compulsory before a promoter's appeal is heard by the Tribunal. The ruling was given by Sumant Kolhe, Member, Judicial of the three-member Tribunal. Retired High Court judge Justice Indira Jain leads it.
L&T had booked the apartments back in July 2013. The delivery date was set to be three years. However, when Avarsekar Realty registered the project with MahaRERA, the possession was shifted to December 31 this year. Seeing this massive delay, L&T sought a refund with interest from the builder. Avarsekar Realty's advocate Pulkit Sharma released a statement which claimed that the delay was caused due to the long time it took to acquire CRZ and environment clearances and NOC from the Airport Authority of India. On May 22, last year, MahaRERA member Madhav Kulkarni ruled that the builder will have to return the booking amount along with a 10.05 percent interest.
Avarsekar Realty challenged the MahaRERA order before the Tribunal. The challenge was based on sought on Section 43 (5) proviso of RERA. On December 13, the Tribunal rejected the builder's appeal and instead ordered them to deposit 40 percent of the amount, or Rs 21 crore, before their appeals could be entertained. The deadline given to the developer was until January 11 this year. In the last hearing of the case on January 21, advocate Pulkit tried to quash the order by stating that  Section 43 (5) proviso of RERA was not "mandatory". Two former rulings by the Supreme Court (in 1998 and 2006) and one 2009 Delhi High Court order were used as the basis of his argument. However, the Tribunal ruled that none of the previous cases or verdicts had any connection to the current case and that the final ruling must ensure that justice is served.
The four flats are a part Shristi Sea View, a 42-storied high-rise building at Mahim, in Mumbai. They are located on the 27th and 29th floor of the sea-facing project.
Avarsekar Realty has the right to challenge the Tribunal's verdict in front of the Bombay High Court.
ALSO READ: MahaRERA Orders L&T To Pay Rs.2 Lakhs For Harassing Homebuyer