CREDAI Offers Complimentary Apartments To Kin Of Pulwama Martyrs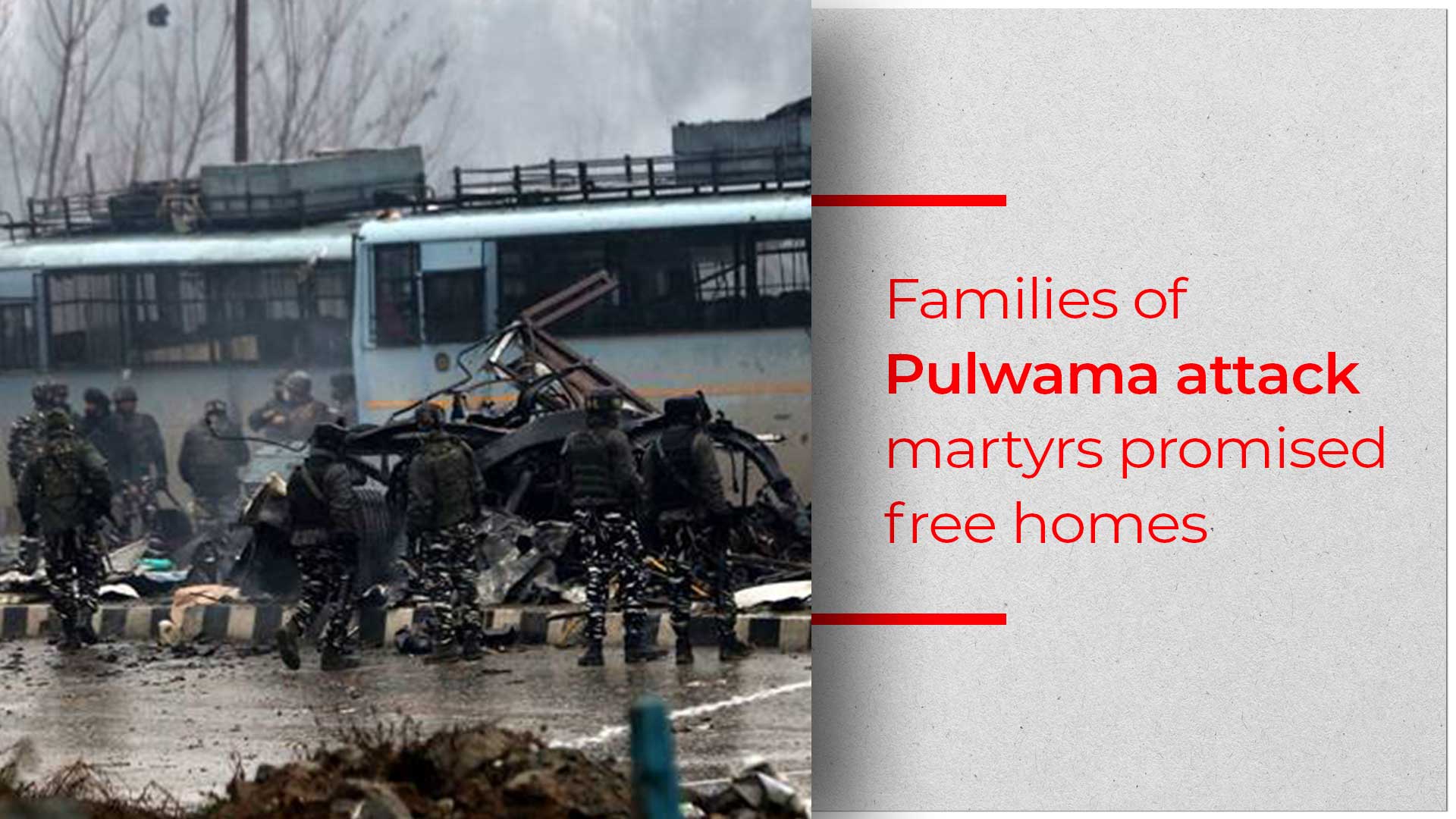 In a noble gesture, CREDAI announces free 2 BHK apartments for the families of the deceased CRPF
victims of the Pulwama attack
On February 14, an SUV blasted near a convoy of 78 buses carrying CRPF personnel to Kashmir. 49 of them lost their precious lives in Pulwama and people all over India vowed to help the families of the slain martyrs. The apex body of real estate developers Confederation of Real Estate Developers' Associations of India (CREDAI) has come up with a noble idea to help the kin of those CRPF personnel as well. CREDAI will provide free homes to the families of the victims of the Pulwama terrorist attacks. CREDAI's proposal offer is for one 2 BHK apartment per family in the home towns or states of the martyrs.
CREDAI's President Jaxay Shah released a statement which said, "We offer our heartfelt condolences to the families of the brave martyrs. As a small and humble gesture of support and solidarity, CREDAI offers to provide free houses to the victims' families in their respective cities and states. The entire nation stands with them during this extremely difficult phase." CREDAI has also promised to grant free maintenance to these homes for the next five years.
The State Bank of India also announced that it will forgo all loans taken by the deceased CRPF personnel "with immediate effect". 23 of them had taken loans from the bank. All CRPF soldiers have a bank account with SBI. Under the bank's Defence Salary Package, it grants officers insurance of Rs 30 lakh per person. SBI will also speed up the process of releasing the insurance amount to each of the bereaved families.
Digital wallet giant Paytm has joined hands with the CRPF Wives Association with the aim to gather donations for the families of the slain personnel. The last date to make any donation is March 10, 2019.
India's Prime Minister Narendra Modi, Home Minister Rajnath Singh and all politicians including opposition leaders like Rahul Gandhi have expressed solidarity to the mourning families and anger towards those who carried out the deadly Pulwama attack.
ALSO READ: CREDAI To Safeguard Kerala Residents From Future Flood Situations