Runwal Held Guilty For Delay In Delivery Of Flat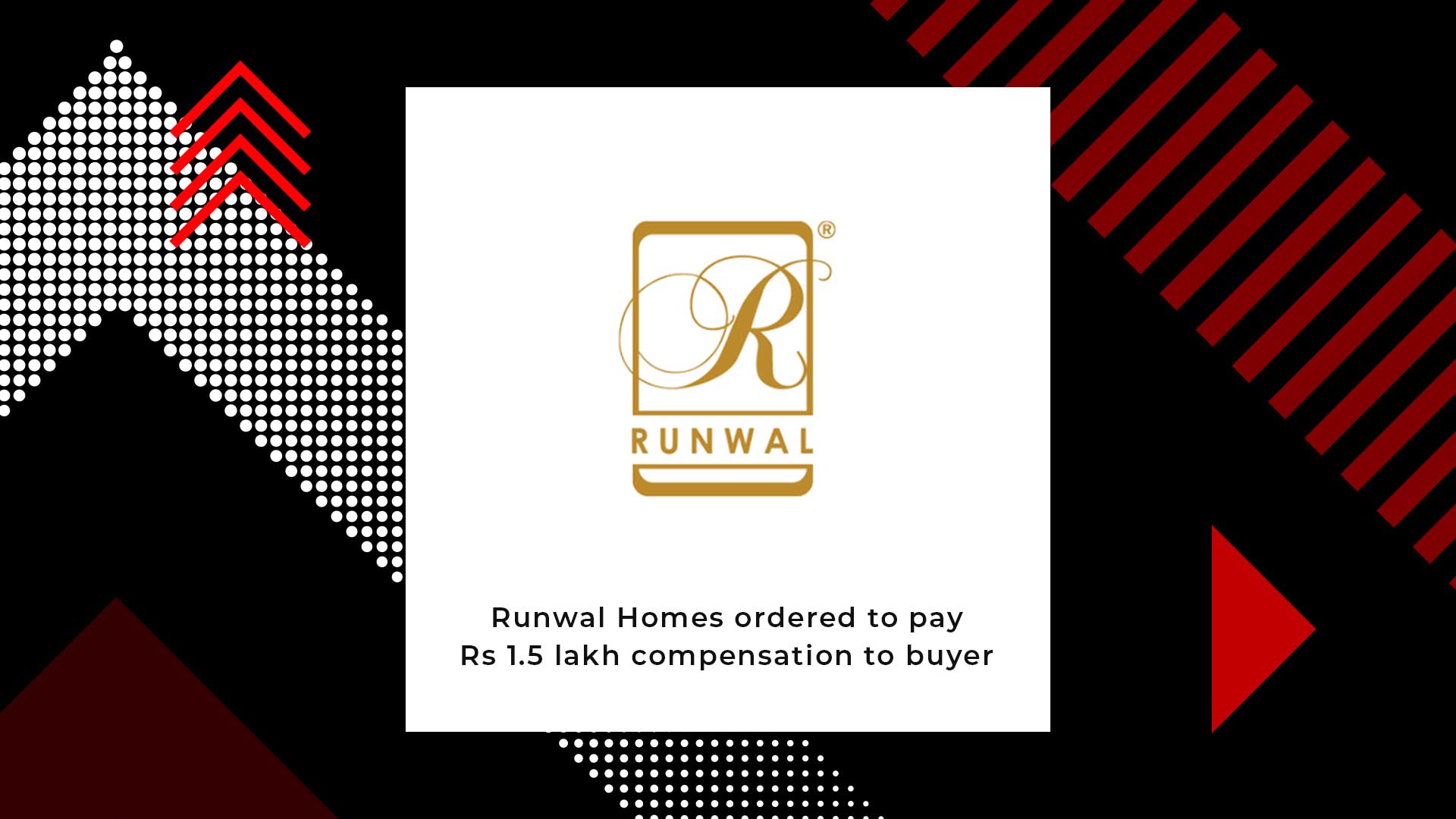 As Runwal Homes fails to handover the flat on time, buyer goes to the court and gets Rs 1.5 lakh as compensation for delay
Runwal Homes land in trouble as aggrieved buyer approaches Consumer Disputes Redressal Commission with a complaint against the builders. The court held the builder guilty and issued an order to pay an amount of Rs 1.5 lakh as compensation. The buyer had to face problems due to the delay in delivery of flat by Runwal. Hence the court demanded that the builders hand over the flat immediately to the buyer.
As per the agreement between the buyer and the seller, the former was to get balcony and utility area as additional and necessary special amenities. The bench of justice A P Bhangale and A K Zade ordered the developers to deliver immediately without charging an additional amount of Rs 10.50 lakhs.
The court directed Runwal builder to pay the buyer Rs 1 lakh for mental harassment and Rs 50000 towards legal and incidental expenses. 60 days' time has been given to the builder to comply with the order.
Rajan Palleri is the buyer who lodged a complaint against the Runwal Homes Pvt Ltd. He had booked the flat in the year 2012 in Mulund. The builder promised delivery of the flat by December 2014. The total cost of the flat was Rs 76.45 lakh. Rajan had paid Rs 42.01 lakh and the remaining amount was due to be paid before August 2015.
In addition to delaying the delivery of flat, the builder demanded extra Rs 10.50 lakh from the buyer as development charge. Rajan's lawyer confirmed that the buyer was supposed to pay Rs 21000 as per the agreement.
Fed up with the delay, Rajan approached the court which held the builder guilty in this case.
ALSO READ: Runwal Group To Seal The Land Parcel Deal At Rs.180 Crores In Mumbai