BWT India Event Offers A Platform To Explore The Future Of PropTech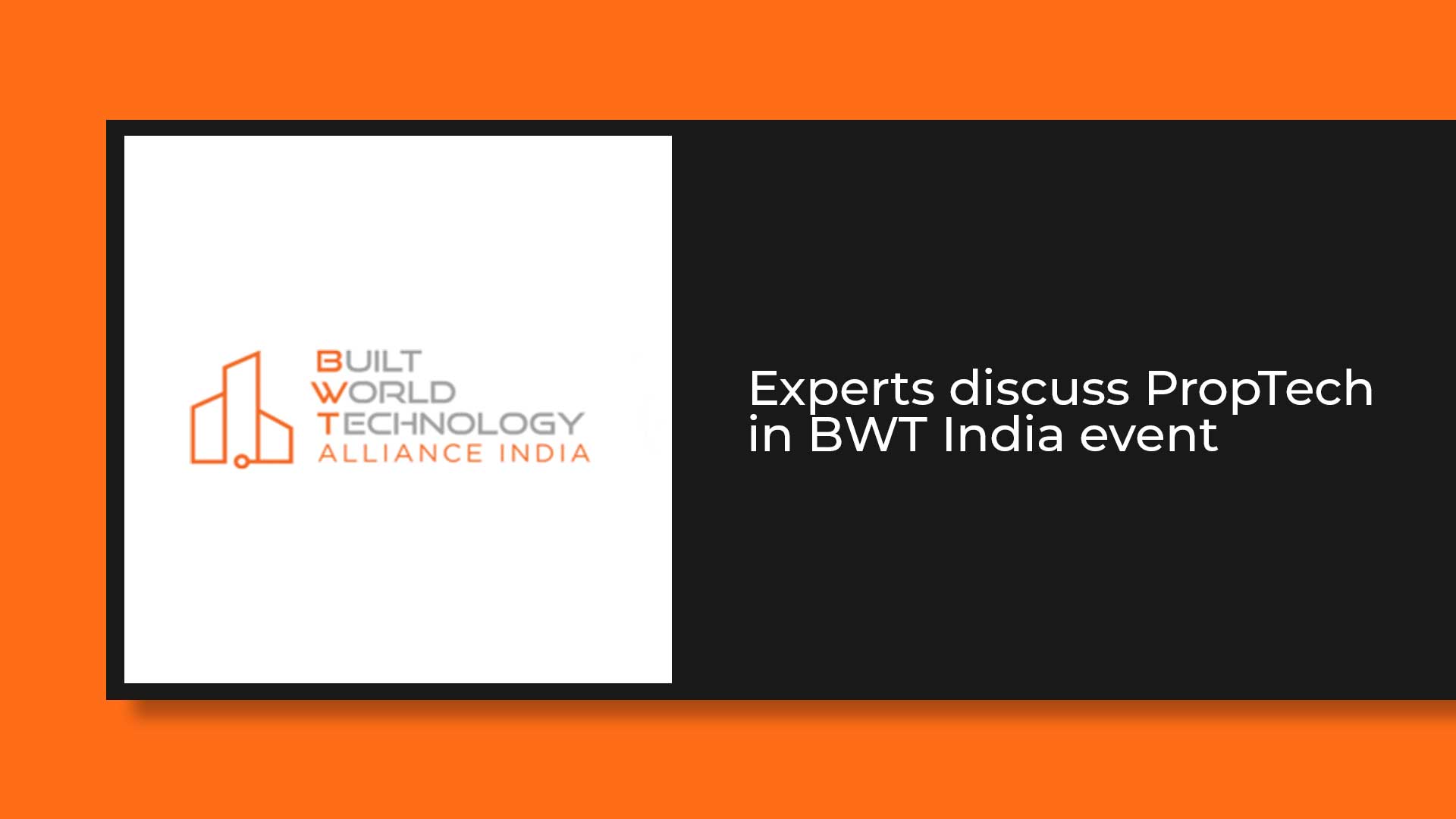 BWT India's PropTech event sheds light on how the real estate sector can grow and develop with the effective use of technology
20th February was indeed a remarkable day for those extensively engaged in the real estate industry as BWT India brought experts from around the globe under one roof.
The event that was held in CoWrks (Worli) started at 9 in the morning and concluded till 7 in the evening. As experts from the industry discussed varied topics at length, this PropTech event was a massive success.
The first three and half hours were thoroughly intriguing as individual speakers explored subjects like venture capital, traditional real estate, technology, innovation, brokerage and artificial intelligence.
The first speaker was Vik Chawla, Director of Fifth Wall Ventures. He discussed 'How traditional real estate, VC and tech can work together'.
The next session saw Co-Founder and MD, Taronga Group, Jonathan Hannam share his thoughts on 'Why real estate companies have been slow to change and how to catch up'.
During the 20 minutes' session, he pointed that corporates are struggling with innovation.
Each speaker presented a different topic, thus helping the audience understand the intricate details in depth.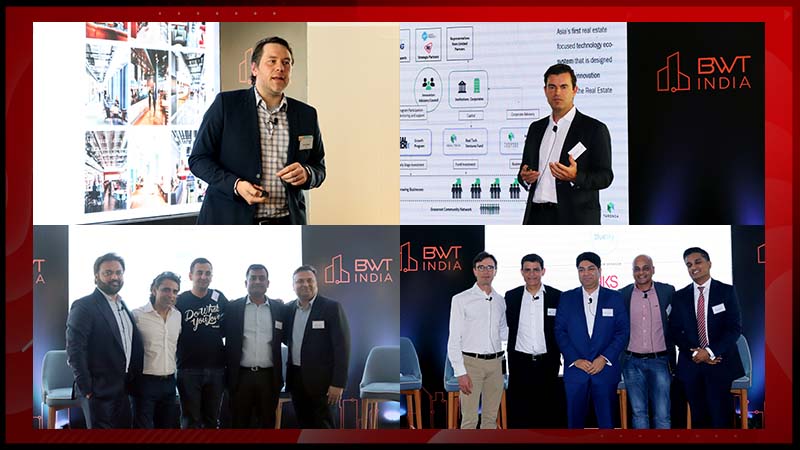 Cory Brugger (CTO) and Gaurav Chopra (Managing Director, India) of HKS presented the topic – Future technology for better building performances.
Cory Brugger suggested that companies understand the impact of its activities on people, communities, environment and users.
While speaking on the 'Impact of Artificial Intelligence on tenant engagement', Dinesh Malkani, Founder and CEO of Smarten spaces, stressed the importance of tenant survey.
He firmly believes in DCBA – Data, Community, Business Insights, Artificial Intelligence.
There were panel discussions too and the panel members didn't fail to impress the audience with their immense knowledge and wisdom. In the panel discussion, the members shared interesting facts about their own journey and the obstacles encountered while climbing the ladder of success.
The questions asked at the end of each session were evidence of a highly enthusiastic audience present at the event.
The first panel consisted of four members. Ajay Prasad (MD – India Taurus), Nirupa Shankar (Director of Brigade Group), Sidharth Menda (CEO of CoWrks) and Vinod Rohira (MD, Commercial Real Estate & REIT, K Raheja Corp)
The topic of discussion was the 'Impact of technology in the commercial real estate'.
While Nirupa Shankar revealed that detection of snags is her prime focus, Vinod Rohira's prime concern is use of technology for improving the health and safety and making structures more environment friendly.
Sidharth Menda claimed that Cowrks has an in-house 'tech team' from design to construction.
The second panel was all about 'The future of brokerage in the digital age'.
Vincent Lottefier (Founder of Co-Working Future), Ramesh Nair (CEO & Country Head of JLL India), Anuj Puri (Chairman of ANAROCK) and Anshuman Magazine (Chairman & CEO -India, South East Asia, Middle East & Africa of CBRE) were the panel members.
Anshuman observed that many companies adopt technology due to peer pressure and advised to focus on ROI while spending money on technology.
The post-lunch session saw a discussion on 'The use of technology to increase efficiency.'
Sameer Nayar (Founder of Build Supply), Kalpesh Mehta (Founder and Managing Partner of Tribeca), Karan Virwani (CweO of WeWork India), Vipul Roongta (CEO of HDFC Capital Advisors), Rajesh Agarwal (CEO of Shapoorji Pallonji Investment Advisors) formed the third panel.
The panel discussed in length the challenges faced while establishing co-working spaces, how to cut cost and build faster and how there is still a lot of room for growth.
Carmen Vicelich (CEO of Valocity Global) spoke on 'The game changing disruption in mortgage, lending and valuations.'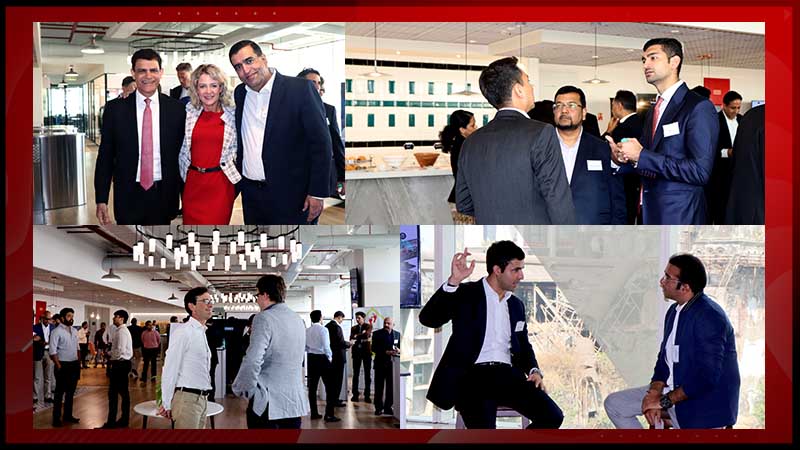 The most awaited session of the event was the PropTech Pitch Competition.
Four startups namely Adappt intelligence, Cosine Labs, Facilio, CRE Matrix, Snaptrude participated in this competition.
Each firm were given 3 minutes to present their ideas. The jury panel consisting of Wolfgang Moderegger (Founder of Real Estate Innovation Network), Yash Gupta (Founding Partner of Bluesky Ventures), Nirupa Shankar (Director of Brigade Group), Manit Rastogi (Founding Partner of Morphogenesis) and Ajay Prasad (MD-India Taurus) voted for the best idea and Facilio emerged as the winner with the highest votes.
Facilio is an IoT and AI driven software suite to help CREs and FMs achieve operational efficiency and sustainability across portfolio.
The last panel of the event was the venture panel. Yash Gupta (Founding Partner of Bluesky Ventures, Sahil Vachani (CEO of Max Ventures & Industries), Samir Kumar (Managing Director of Inventus), Vaibhav Agrawal (Partner in Lightspeed) and Vik Chawla (Director of Fifth Wall Ventures) spoke about the factors that they consider while deciding which startup to invest in.
The session concluded with Jaspreet Bindra, an independent consultant explaining on 'How to start a Digital Transformation Journey'.
ALSO READ: Speakers At BWT Hail India's Budding PropTech Market