South India To Soon Have Giant Commercial Real Estate Projects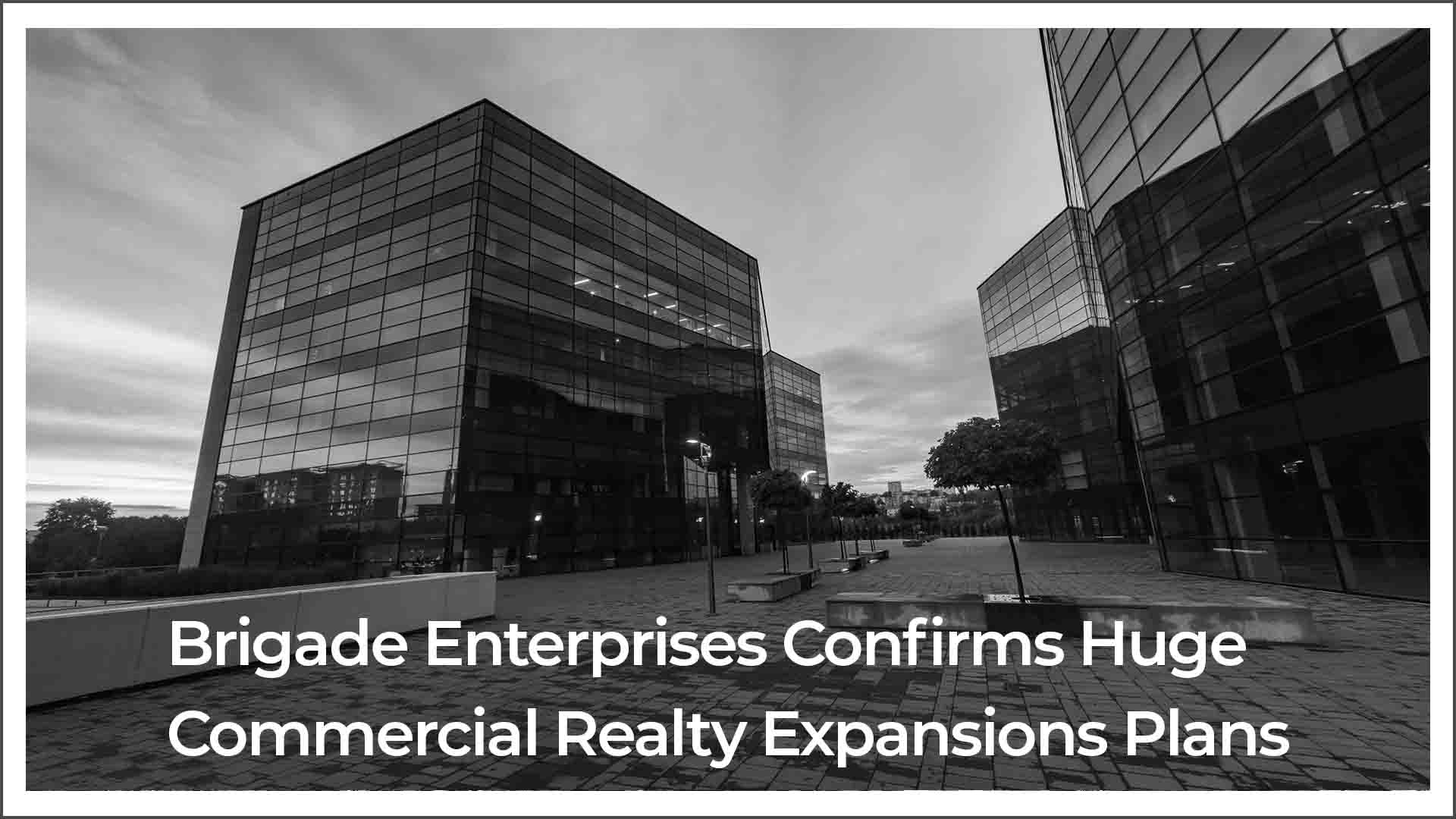 Brigade Group and GIC together step-up for expansion of commercial properties in South India
Real estate firm Brigade Enterprises has extensive plans to invest Rs 4,000 crore to develop commercial properties in South India by 2020. Brigade Enterprises is headquartered at Bengaluru. In the meantime, the real estate firm is looking to divest stake in the hospitality business.
The real estate firm has 18 million square feet in residential development. It will launch an additional 9 million square feet by the next financial year. In the next three years, the firm plans to lay foundations for another 8.2 million square feet of office and retail space in Bengaluru and Chennai. The firm has also joined hands with Singapore-based private equity firm, GIC.
GIC has already secured numerous assets spanning across residential, commercial and retail segments in India. The Singapore based firm has been a part of many real estate transactions since 2007. Atul Goyal, CFO, Brigade Group has high expectations about the venture. The group is expecting a rental income of Rs 900 crore over the next 4 years. The group's total investment is Rs 1,500 crore but it might go up, provided the opportunities are right.
Three land deals have been finalised out of which two are in Bengaluru and one in Chennai. The amount invested sums to Rs 1,000 crore with contribution from both the firms. The construction of 5.5 million square feet is expected to get completed by 2020.
Brigade Group is also looking forward to moving its hotel assets into a separate unit. This development is ahead of its plan to create funds for the future course of action. The group owns 1,200 hotels and has a vision of increasing the number to 2,000 by 2022.
Goyal said that they are looking to divest a minimum 25 percent equity in the hotel business depending on investor appetite.