Words Of Wisdom From Hardeep Singh Puri At CREDAI YouthCon 2019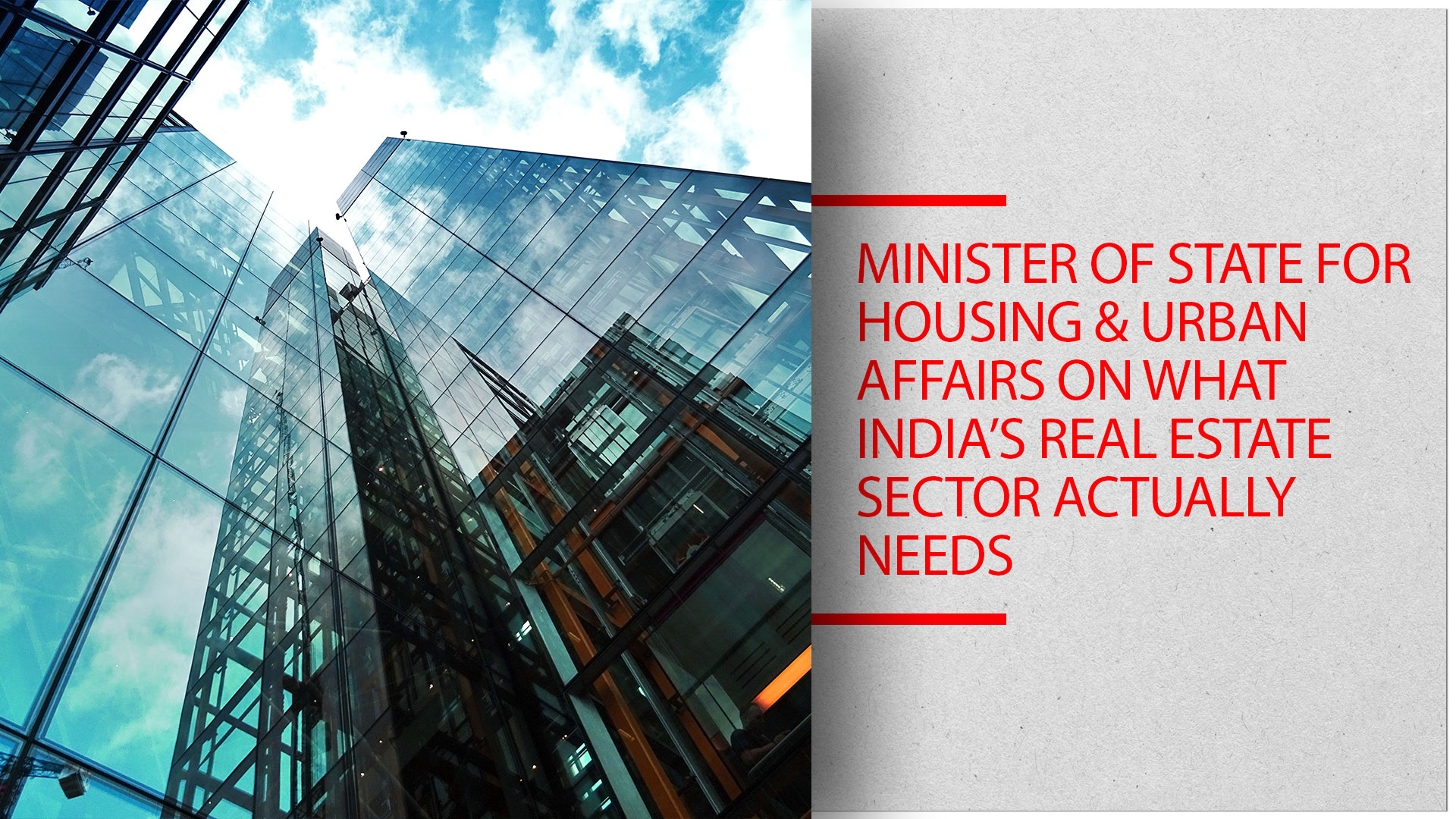 Excerpts from Hardeep Singh Puri's speech at CREDAI YouthCon 2019
CREDAI YouthCon 2019 began on February 13 with a rousing speech from none other than Hardeep Singh Puri who is the Minister of State for Housing and Urban Affairs. He minced no words when he addressed the crowd of 3,000 young and budding real estate developers.
The first thing he spoke about was how currently more than half of India's population was not more than 35 years. He went on to emphasise how it is the youth who will bring success to India. "'The future of India belongs to the youth' is perhaps a redundant phrase, as it cannot be emphasised enough that the present belongs to the youth instead. My generation did some good work but didn't do enough. What lacked back in the day was the presence of an ecosystem that would realise the full potential of the second largest employment generator of the entire economy. The present generation has inherited a better system," Hardeep said. He felt that earlier developers had to struggle a lot as finance was not easily available and the system was very corrupted.
He then spoke highly of RERA (Real Estate Regulation and Development Act) and why he was not in favour of any amendments within it. "After 70 years since our independence, we finally have a regulator! One that has been enacted and implemented. RERA is that much-needed sigh of relief. RERA has compelled unscrupulous and fly-by-night operators to exit the scene. We are getting good feedback. And there is criticism too," Hardeep said.
According to Hardeep, the need for tweaking is not justified at all. "If in the implementation of RERA there are genuine problems and those can be identified without changing the basic character of it, yes, we should take those on," Hardeep said referring to minor loopholes in the act's implementation.
Next, he gave everyone a clear picture of the progress of the Pradhan Mantri Awas Yojana (PMAY). According to him, 'Housing for All by 2022' is indeed a reality and its execution has grown by leaps and bounds. "There are four verticals of the PMAY: credit-linked subsidy scheme, slum rehabilitation, affordable housing and partnerships, and beneficiary-led development. The secretary who chairs a meeting of the central monitoring and sanctioning committee every month, on an average, sanctions somewhere between 300 and 500 thousand homes. I am happy to inform you that as of last month, we have already sanctioned 73 lakh homes. We are close to 75 percent of the target with three years remaining. Out of this, 38 lakh homes have already been grounded and more than 15 lakh are handed over," Hardeep added.
He had a vision of the brighter future of India by the year 2030 and he urged the real estate community to do all that they can to make it a reality. Hardeep stated, "There should be a transformation to a technology-based, professional, transparent system so that all the problems that we faced pertaining to construction are behind us. And we need to envision a future where real estate pricing is stable and predictable, and transactions take place across the table. And we are almost there!"
The minister was blunt on how the relationship between developers and homebuyers is still rocky. He hoped homebuyers realised that they too are in a position of power today. "Homebuyers need to acknowledge and take advantage of the fact that certain specific concessions have been given. They are members on the committee of the creditors and they should utilise that. Let us understand this is a new legislation. It must coexist with other legislations, which have come into being. Earlier, the nexus between the politician, builder and promoter was not a comfortable one. And the young builder of today is better equipped and so is the buyer," Hardeep concluded.
The two-day event was held at Talkatora Indoor Stadium in New Delhi.