GST Council Decides To Cut Down GST To 1% And 5% For Homes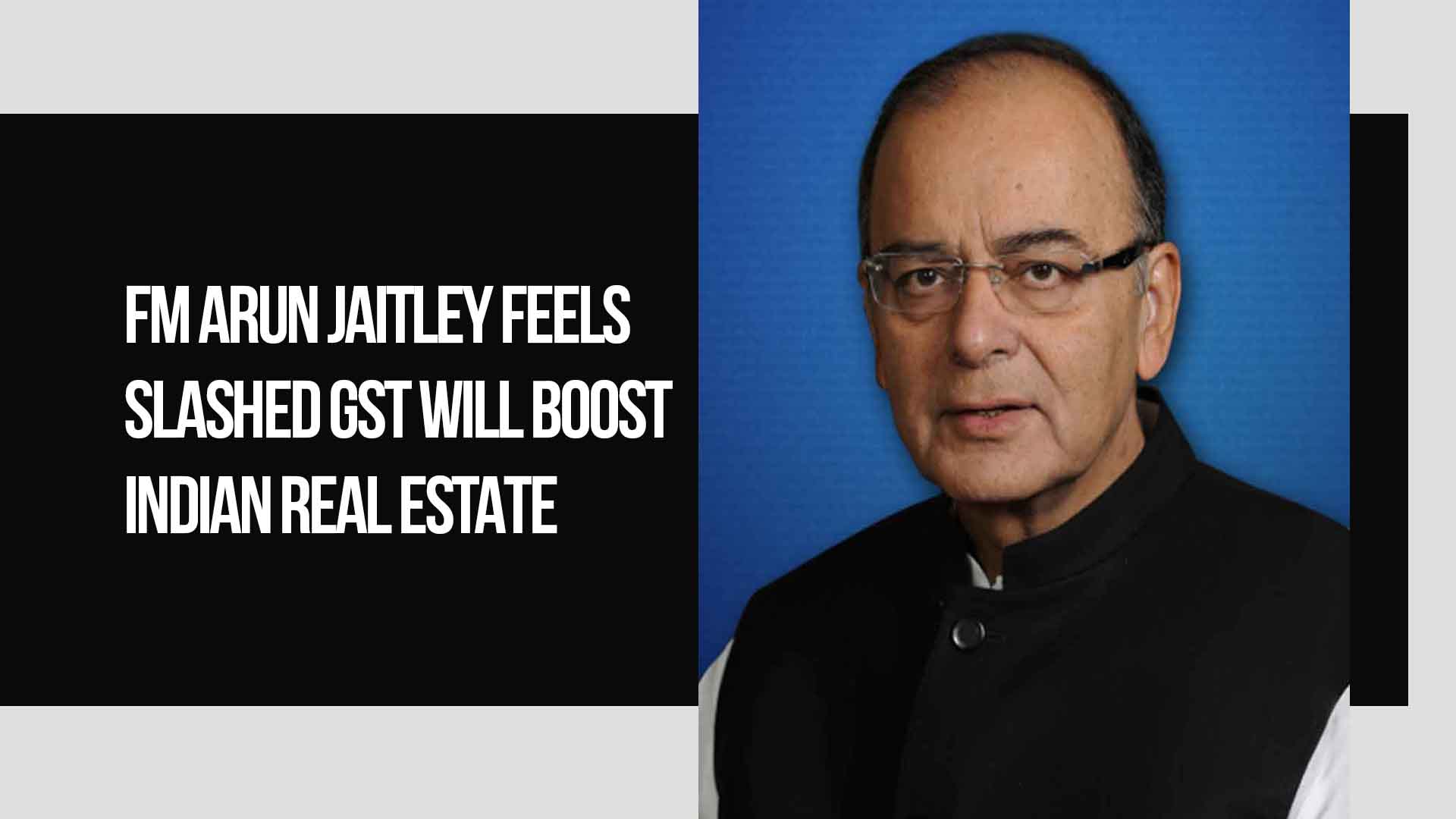 The GST (goods and services tax) Council slashed the rates from 12 percent to 5 percent on under-construction projects and from 8 percent to 1 percent on homes under affordable housing
In a meeting held on Sunday, February 24, the GST (goods and services tax) Council finally came to a conclusion regarding the decision of the GST cut on under-construction projects. The council decided to slash tax rates for under-construction projects to 5 percent and affordable housing to 1 percent. Before Sunday's landmark decision, GST on under-construction homes and ready-to-move-in residences (which did not have a completion certificate) was levied at 12 percent with input tax credit (ITC). While affordable housing units had 8 percent GST on the amount paid by homebuyers. On the other hand, in cases of ready homes which have a completion certificate, buyers are exempted from paying any GST.
Finance Minister Arun Jaitley confirmed the news and lauded the decision made by the GST Council. "The council has decided that after removal of ITC, the rates will be 5 percent for normal housing properties and 1 percent for affordable housing," Jaitley stated.
He even laid to rest doubts that the exit of ITC would lead to the real estate becoming cash driven. "The builders will have to purchase a very high percentage (which will be decided by a committee) of their inputs from GST registered dealers. The GoM has proposed 80 percent. Whether it is 80 percent or more, the group will reconsider it and present before the council," Jaitley added.
According to him, now homebuyers would no longer wait for the construction of homes to buy them. "That was stopping the money flow into the real estate sector. The reduction in rates will give a boost to housing for all and fulfil aspirations of the neo-middle class," Jaitley said.
The benefits from the GST slash will be applicable under affordable housing only on houses costing up to Rs 45 lakh with a 60 square metre carpet area in metro cities and 90 square metre carpet area in non-metro locations.
Jaitley went on to explain that with this "twin definition of affordable housing on the basis of carpet area and cost", homebuyers will be able to own larger homes. "This will come into effect from April 1, 2019," Jaitley added.
As far as projects where construction work has commenced, a committee of officers are slated to create transition rules and frame guidelines. "The fitment committee and law committee by March 10 will draft those guidelines and immediately place before the GST Council which will meet via video conference so that ministers do not have to travel to Delhi in the election period," Jaitley added.
As far as residences where there are shops or homes are in commercial spaces, the officers' committee will discuss if they fall under the new GST rates and if they do then what kind of percentage would be levied.
ALSO READ: GST Council To Decide Fate Of GST In Next Meeting