REIT's Estimated Issue Size To Be Rs 5,000 Crore In India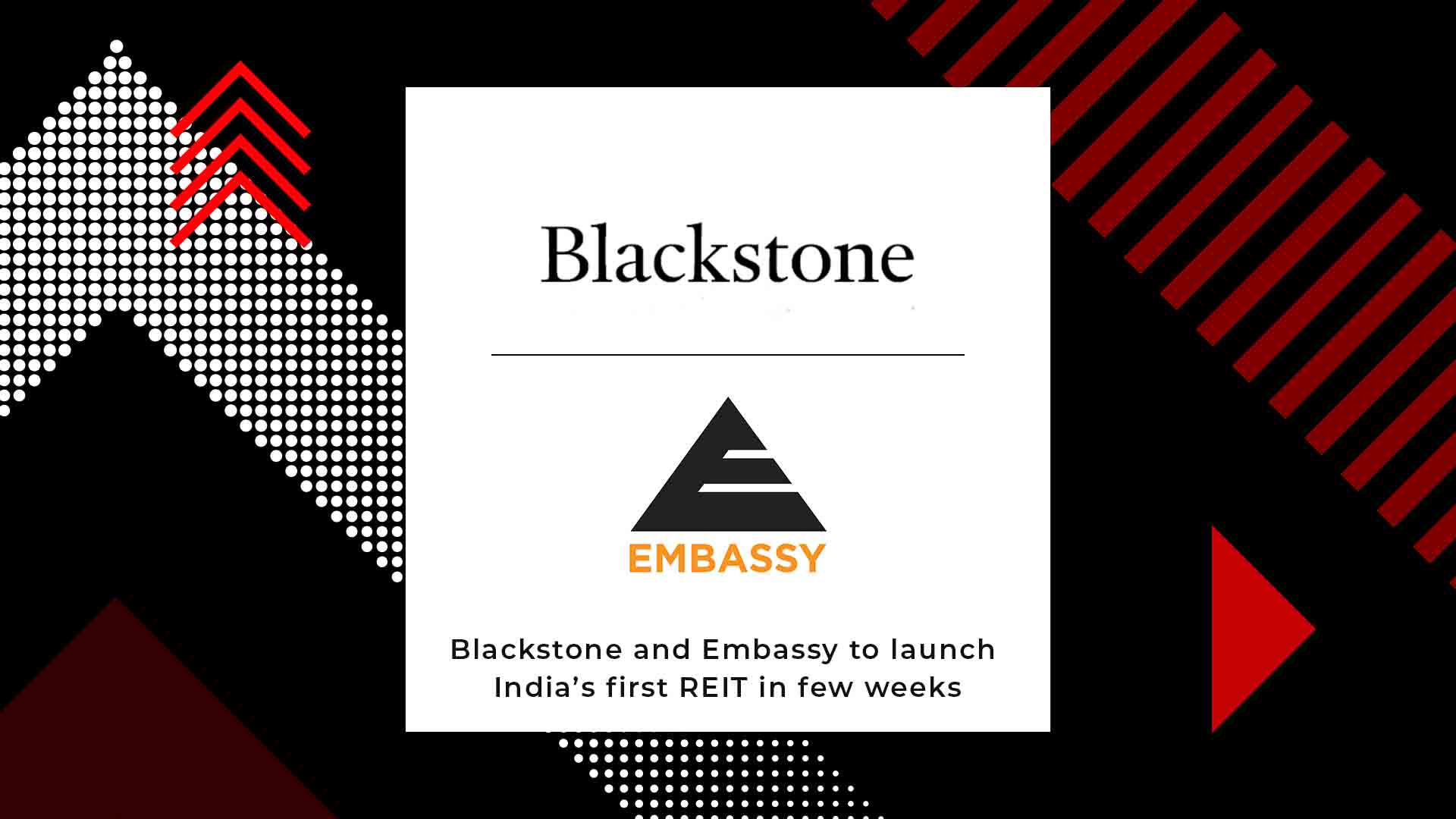 India to have its first Real Estate Investment Trust from joint venture firm- Embassy Office Parks
REIT, the country's first real estate investment trust is soon set to launch with an issue size of Rs 5,000 crore. Gobal investment company Blackstone and realty firm Embassy Group will launch REIT.  
REIT is believed to be Asia's largest in terms of portfolio size of 33 million sq. ft. Embassy Office Parks CEO Mike Holland told PTI that REIT will be launched in few weeks. Embassy Office Parks is the joint venture firm of Blackstone and Embassy. It had filed the draft red herring prospectus (DRHP) with the SEBI in September to launch REIT.
REIT allows individual investors to make investment and earn income. Such platforms are very popular in some developed markets and SEBI had notified REIT's regulations in 2014. The CEO of Embassy Office Parks claimed that they already have a strong book of anchor and strategic investors and believes that REIT will be successful in India.
REIT had been already successful in countries like the US, the UK, Australia and Singapore. The internal rate of return for unit holders is expected at 9 percent in the first year and about 18 percent in a span of five years.
Embassy Office Parks is a leading player in the commercial real estate. The firm has invested 33 million sq. ft. of office and hospitality assets under its proposed REIT which comprises of seven business parks and four city-centric buildings spread across Mumbai, Bengaluru, Pune and Noida.
Of the total 33 million sq. ft., about 24 million sq. ft. area is operational at 95 percent occupancy and yields rental income of over Rs 2,000 crore annually. 3 million sq. ft. area is under construction and 6 million sq. ft. area is yet to be developed.
Embassy Office Parks is expecting a 55 percent rise in the rental income in the next three years as it will lease the area at a higher rent. The commercial real estate sector is booming with investments from across the globe. Co working spaces are also giving a push to the demand for office properties.
Realty firm DLF is a major player in the commercial real estate with 30 million sq. ft. and a rental income of Rs 3,000 crore. DLF's rental arm received investment from Singapore's sovereign wealth fund GIC in December 2017.
Brookefield, Canada Pension Plan Investment Board (CPPIB), Ascendas and Qatar Investment Authority are among the other investors in commercial real estate.
Top MNCs are in the client list of this joint venture firm (Embassy Office Parks). More than 50 percent of the rents come from Fortune 500 companies. Microsoft, Google, Wells Fargo, JP Morgan etc. are some of the clients who have their base in the office parks.
ALSO READ: Blackstone Ventures With Embassy For India's 1st REIT's