Trouble Ahead For Real Estate Industry As Financial Situation Worsens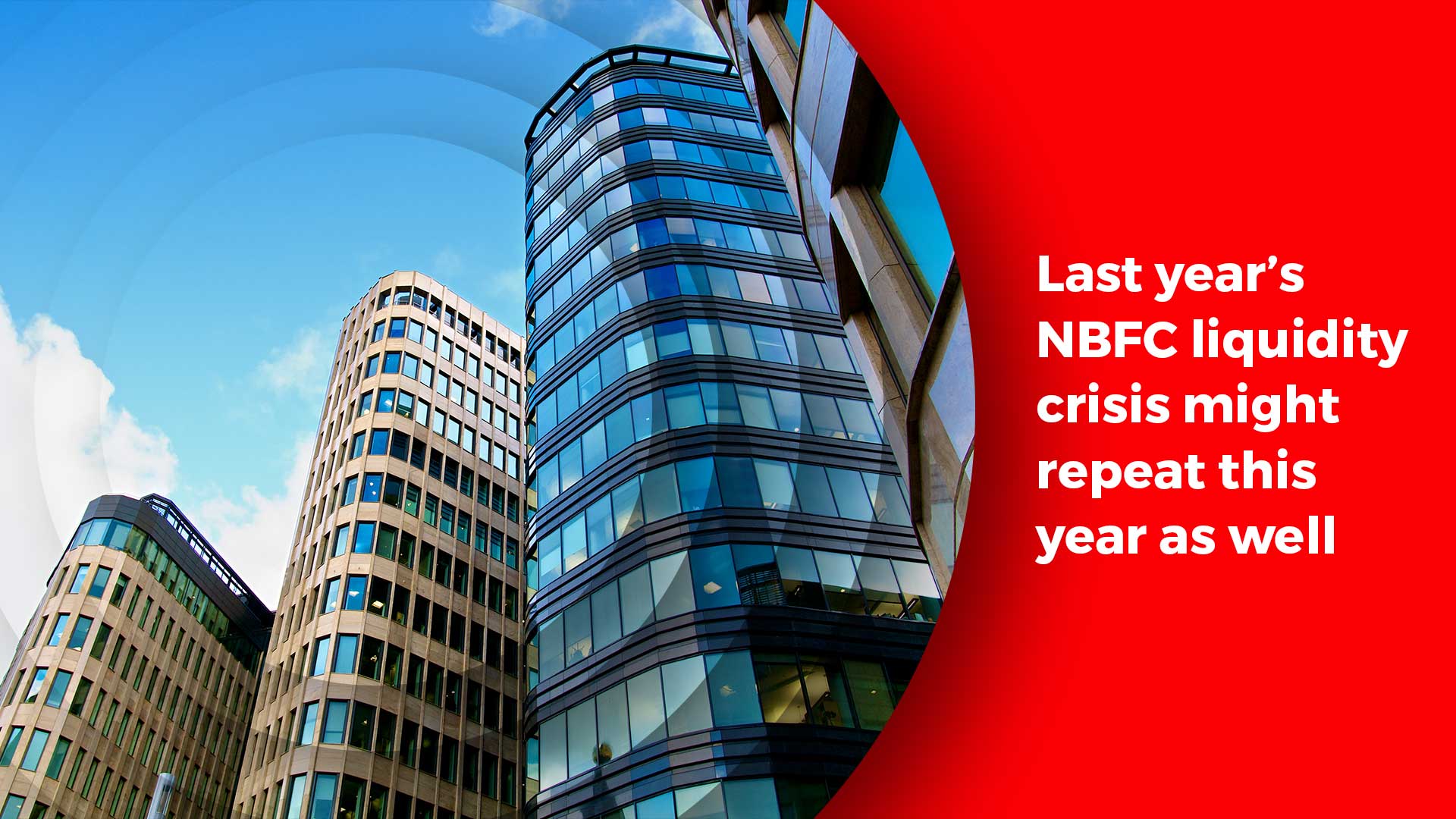 With builders unable to repay huge loans and lack of sales along, the Indian real estate industry will have to brace up for tough times ahead this year
It was recently reported that research firm Liases Foras had unearthed the bad shape in which the majority of Indian developers are in financially. Their data, which was based on an analysis of around 11,000 real estate companies in India, showed that they have to clear a debt of Rs 1.29 trillion per year but don't even earn half of that amount. However, big companies like Oberoi Realty and Godrej Properties are not at all in trouble according to India Ratings and Research analyst Niraj Rathi.
Prominent names in the industry have finally reacted to what exactly went wrong and why the lack of capital might bring back 2018s NBFC crisis.
Vikas Chimakurthy, CEO, Kotak Realty Fund said, "Non-bank financial companies (NBFCs) were facing developer defaults for more than 12 months but were brushing them under the carpet. We may start to see some of these issues come to the surface in the next few quarters."
Post 2016, the majority of those who declared bankruptcy were real-estate and their allied businesses.  Developers in Delhi and Mumbai were affected the most. In 2018, while quite a few big names were put behind bars in Delhi, the cost of homes in Mumbai saw a plunge for the second time.
Nirmal Jain, chairman of IIFL Holdings stated that the over-priced areas of Mumbai are the biggest problem. "Builders may lose a significant part of their equity and some lenders will need to haircuts," Nirmal said.
The number of realty defaults is predictably higher in the north and west region of India. The situation in the south is better according to Kumaran Chandrasekaran, a credit fund manager at Sundaram Alternate Assets. "About 10 percent of outstanding loans probably won't be repaid and 10-15 percent will face delays," Kumaran said.
Last year's frozen fund situation is likely to get repeated for shadow banks with defaults. Back then too, investor confidence was shaken up by a series of missed payments by a large NBFC named Infrastructure Leasing & Financial Services.
According to Jefferies Group LLC, 10.7 percent of advances made by non-banks and housing finance companies as of March 2018 were for builders. This is quite high if one compares it with the measly 4.4 percent for banks.
The local unit of Fitch Ratings, India Ratings, is not in favour of NBFCs focused on wholesale lending, large-ticket housing and loans against property. Taking a cue from the situation, DLF. and Indiabulls Real Estate started selling rent-yielding office assets and land parcels as well as entering development agreements with private equity players. Lodha Developers on the other hand, shifted focus to affordable housing.
The reduction of GST on under-construction residential projects and affordable homes from April 1 will bring some amount of respite to the situation. This will be beneficial for 90-95 percent of homes in smaller towns and about one third of projects in the metropolitan cities.
According to Kumaran, a few fund managers will take advantage of this to mend the industry's funding gap. However, the only way to salvage liquidity crisis situation will be if there is a spike in sales.
Pankaj Kapoor, MD of Liases Foras stated that the only reason the industry got away with a similar situation in 2008-2009 was that there were no pending unsold units. However now, there are thousands of unsold ready projects in the top eight cities of India. It is being estimated that until 2022, all these projects would be sold.
Pankaj is confident that prices of homes will fall in a big way. "Developers may be able to hold on till this fiscal end, but the situation will worsen," Pankaj added.
ALSO READ: Builders In 8 Cities Sunk In Debt With Rs 4 Lakh Crore Arrears