Chandan Cinema's Overhaul Will Give Birth To Mixed Use Complex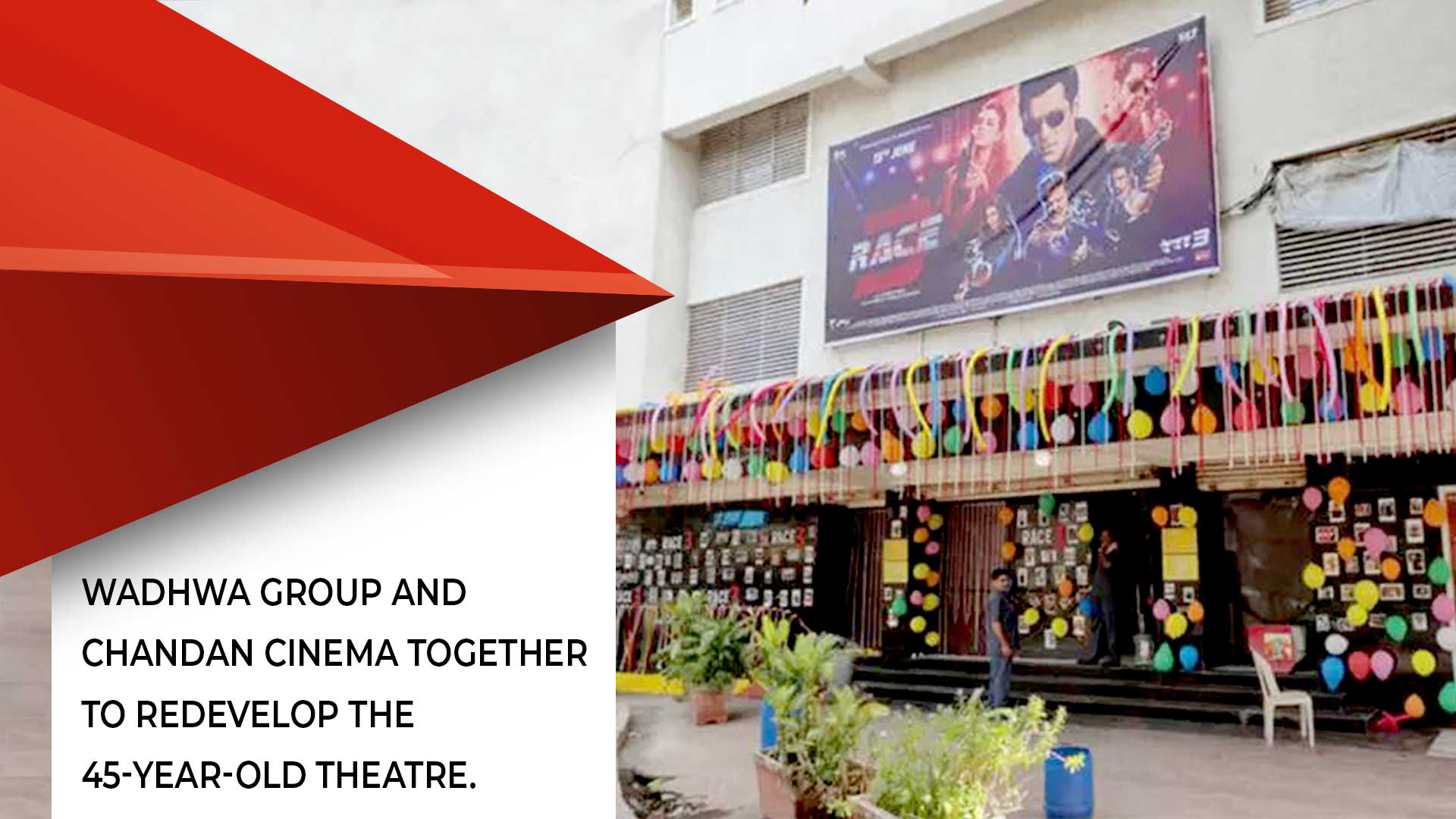 Luxury home builder Wadhwa Group and Sameer Joshi will redevelop Chandan Cinema to convert it into an executive class multiplex theatre
One of Mumbai's oldest single-screen movie theatres, Chandan Cinema is going to be redeveloped by realty Developer Wadhwa group and Sameer Joshi (owner of Chandan Cinema). The premises of the structure will be redeveloped to accommodate retail outlets, commercial spaces and miniplexes.
Chandan Cinema is a 650 seater movie theatre.
The agreement between the duo has been finalised and the project is in the planning stage. The construction will start in the next three-four months and the entire project would be completed by the next two years.
The cost of the redevelopment project is not revealed. However, Rs 30 crore have been paid to the land owner as a deposit. The redevelopment comes amidst the shutting down of many single-screen cinemas across India.
The building has a total carpet area of 1.25 lakh sq.ft. One lakh sq.ft will be utilised for office space and the rest will be for high-end retail and a preview theatre. There will be miniplexes and a two storey retail outlet above.  
Chandan Cinema was set up in 1974.  Around 250-300 single screen cinemas across India stopped operations in the last five years due to competition with multiplexes.
Single screen cinemas were suffering losses due to restrictions in increasing the ticket prices and lack of value added services.
After redevelopment Chandan Cinema would be converted into a mixed use complex. As per government regulations, it is mandatory to retain the theatre as a part of the project when redeveloping such properties. An international operator would be hired to manage the place after redevelopment.
A company official who did not want to be identified said that it is a great location for commercial development with a lot of commercial activity happening in Juhu and Andheri.
ALSO READ: Prestigious Blue Synagogue Finally Reopens With Renewed Grandeur