Commercial Property Is HNIs' Investment Destination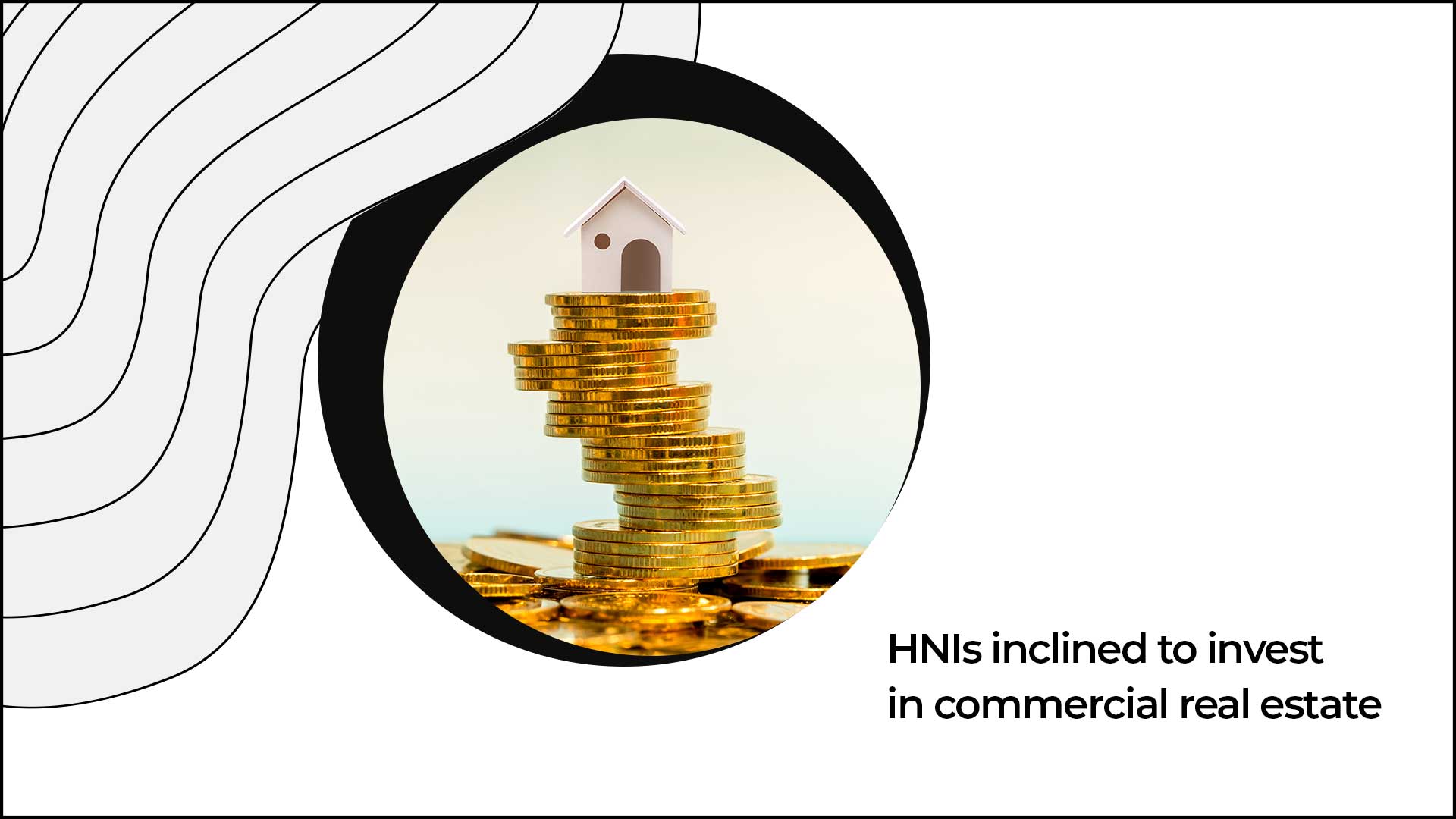 Commercial real estate of India attracts investments as it yields more profits than the residential sector. The residential sector, however, is also witnessing massive launches under the affordable housing segment
During 2014-2018, the average growth in residential property prices was less than 2 percent. As a result, High Net Worth Individuals are interested in investing in commercial real estate. The returns from the commercial real estate are more lucrative and hence HNIs have diverted their investment into the commercial segment.
The residential sector is yielding lower returns compared to the 7-8 percent of profits from the commercial sector.
Sanjay Chatrath, Executive Director (North) at Colliers International India said that HNIs prefer to invest in the commercial sector against residential properties in India.
The global real estate management company released a report that claimed that the commercial segment would dominate the Indian real estate sector in terms of investment.
According to the report, large corporate and institutional investors are pretty confident about investing in India. The overall investment in 2018 in the Indian real estate was recorded at $6.5 billion, which is a 55 percent year-on-year increase over 2017.
Blackstone, CPPIB, GIC of Singapore, Warburg Pincus and Abu Dhabi Investment Trust are among the top investors in India. However, 2019 seems favourable for the residential market too. There would be increased investment in affordable housing, student housing, and co-living.
The affordable segment saw the maximum number of launches under Rs 5 million in Bengaluru, Chennai, Hyderabad, Kolkata and NCR. Mumbai had launches in the range of Rs 5-10 million popularly known as the mid-segment.
The recent IMF forecast has declared India as the fastest growing major economy, ahead of China. Coworking spaces are among the fastest growing asset class in Indian real estate.
The demand for quality office spaces are increasing and coworking spaces are emerging as a favourite among the millennials in urban cities.
ALSO READ: NRI Investors Flock To India's Real Estate As The Rupee Weakens