NRI Investors Flock To India's Real Estate As The Rupee Weakens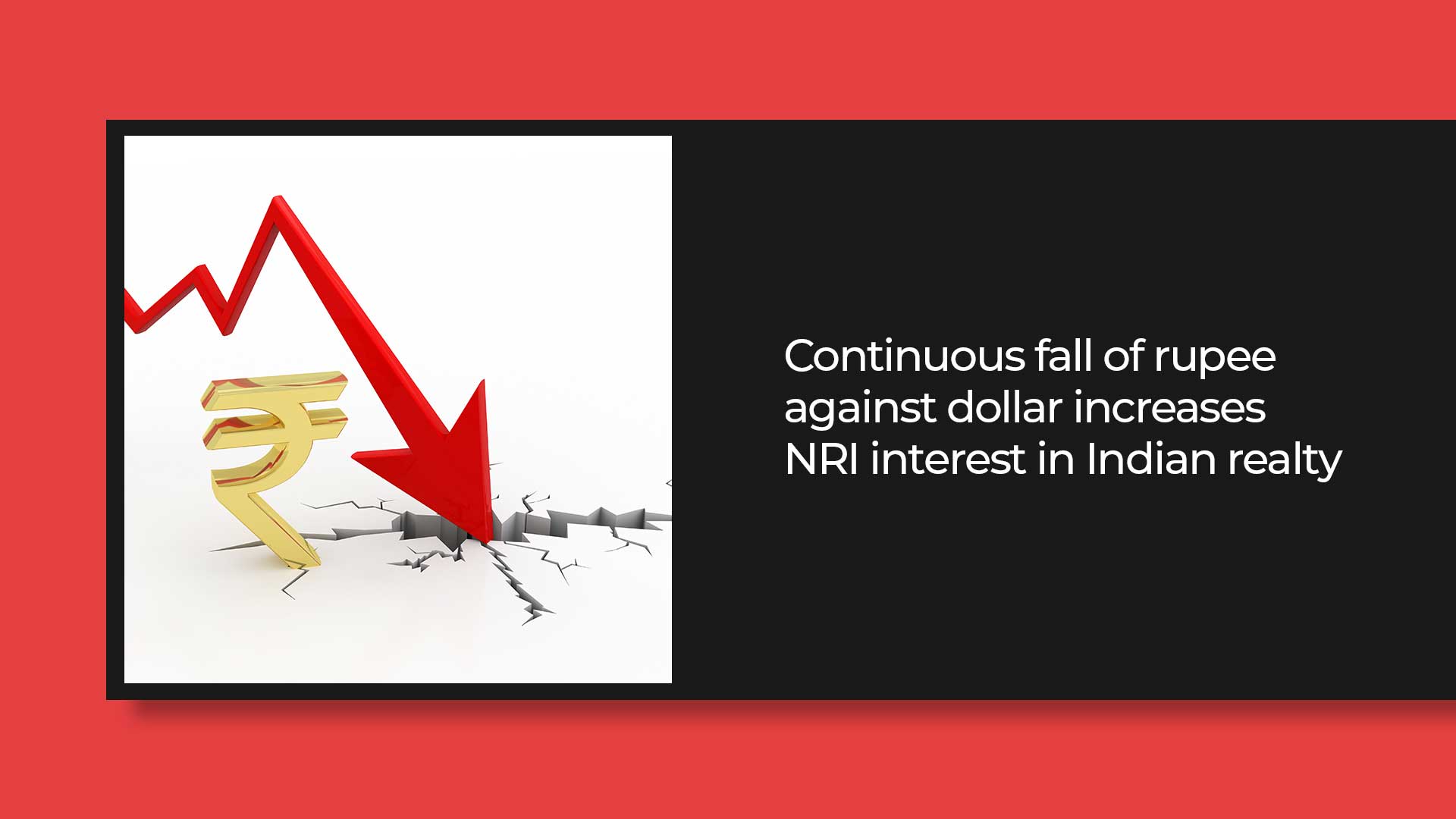 NRI queries for residential real estate in India has risen up to 25 percent within the past few months thanks to the never ending fall in Indian rupee against the dollar
As the value of the Indian rupee keeps falling against the dollar, more and more Non-Resident Indians (NRIs) are buying property in India. There is no correction into the realty markets and real estate experts have spoken about why there is a surge in NRI investments in India. Mumbai, Bangalore, Delhi, Kolkata, and Hyderabad are the hotspots which NRIs prefer to buy homes or invest in properties.
Rakesh Yadav, CMD, Antriksh India Group spoke at length about the rise of queries from NRIs. "Any weakness in the rupee is good news for NRIs investing in India as they need to pay lesser dollars for their chosen property. In the last three to four months, the NRI query for the real estate property has gone up by around 20-25 percent, which is a blessing in disguise for the developers reeling under the lower sales pressure," Rakesh said.
Mona Jalota, Founder & MD, Krypton Global Investments feels that the fall in rupee is beneficial for NRIs as that means they have to spend lesser money and they get the best deals. Mona then stated the reason why the above mentioned cities are preferred by NRIS. "The key markets always remain the primary cities: Mumbai, Bangalore, Delhi, Kolkata, Hyderabad. Mostly it is an area where the NRI's have their roots or their parent's presence in a city. Hence, they feel they want a property in the same area but would opt for an upgrade in their lifestyle by getting a good deal on a better apartment," Mona said.
She further stated that NRIs are very careful about liquidity hence they prefer to invest in the five already developed cities. Mona added, "A mature NRI investor, who has invested several times in India, will perhaps look at emerging or growing cities like Indore, Raipur, etc."
The builders surely ought to heave a sigh of relief as this means at least some of their unsold inventory will be cleared.
ALSO READ: Indian Real Estate Experiences Massive Boom in NRI Investment