GST Reduced But Input Tax Credit Eliminated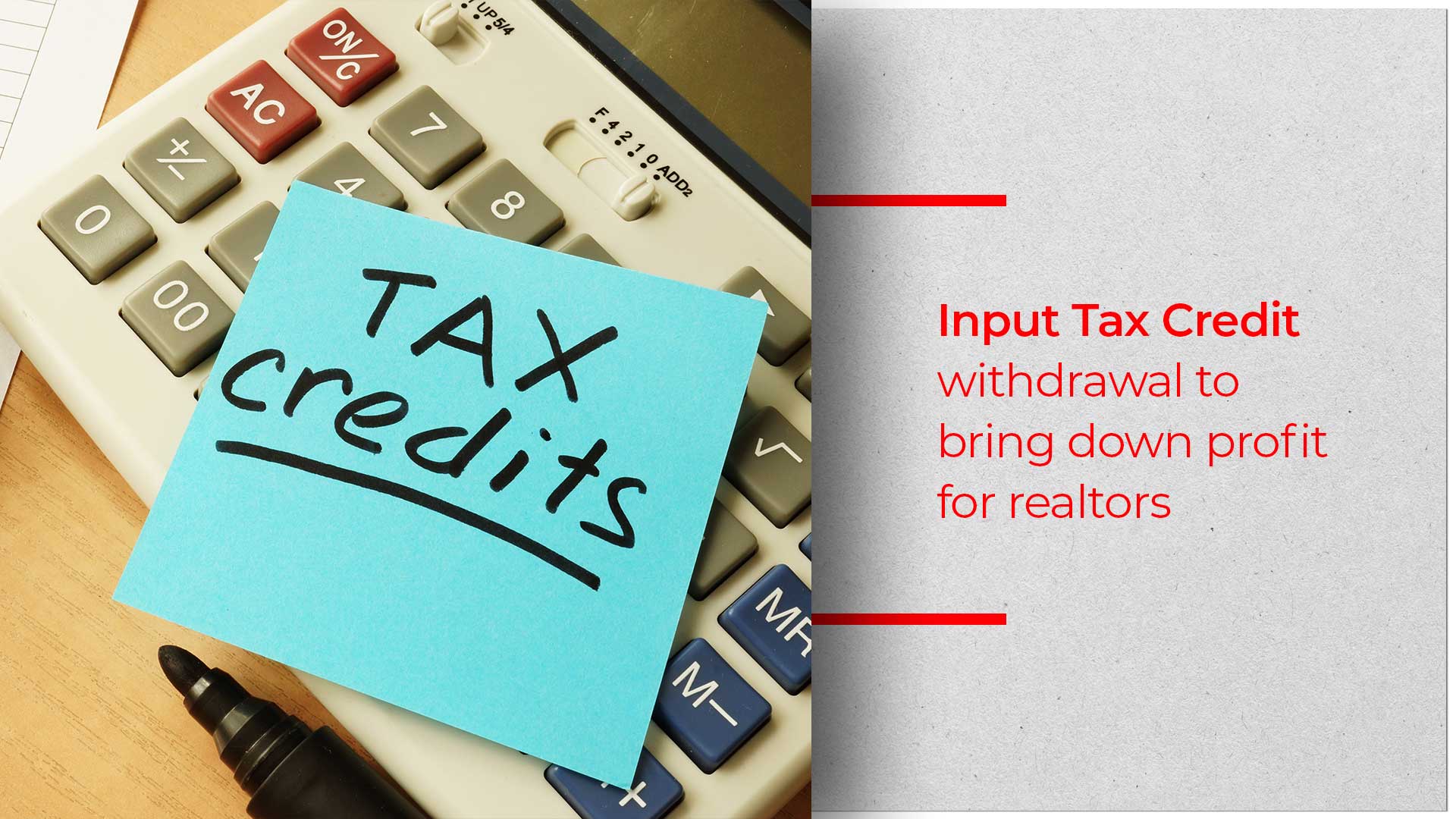 Though GST rates were reduced, developers will have to hike prices to make profits with no input tax credit
Reduction in GST of under construction projects seems favourable for the buyers but the removal of input tax credit is certainly not good news for developers.
The past few years saw the builders struggling to attract buyers with discounts and offers. But the recent move of the government prohibiting input tax credit has increased pressure on the developers.
Rahul Prithani, the director of CRISIL Research said the reduction in GST is a mixed bag for realtors. While it will marginally increase end-user demand over the near-term, the profitability of real estate developers could be impacted due to withdrawal of input tax credit.
Developers will have to hike the prices by 2 to 4 percent to maintain margins. The government has already reduced the Goods and Services Tax rates for under construction projects to 5 percent with effect from April 1.
In absence of the input tax credit, the benefits of GST cut would not be passed on to the buyers. The developers cannot earn profits without hiking the prices and ultimately buyers will have to pay in spite of the reduction in GST. GST is not applicable for properties with the Occupancy Certificate.
Srinivasan Gopalan, CEO of Ozone Group stated that the industry is reeling under pressure and the recent withdrawal of the input credit will bring down the profit. It is not possible for builders to absorb the rising cost of construction. This will only lead to increase in property prices.
If the developers are barred from claiming the input tax credit, the construction cost would be higher.
It has been observed that the developers would have to increase the sale price by 5 to 6 percent. It is essential that the buyers accept the rise in prices, otherwise developers will have to suffer losses.
The residential segment that currently enjoys a margin of 15 to 20 percent would see margins slipping to 5 to 10 percent with no input tax credit.
Realtors who were not passing on the benefit will have to bring the prices down to 7 percent and those passing the benefits will have to raise prices by 2 to 4 percent to enjoy a decent margin.
ALSO READ: Indian Real Estate Industry Lauds GST Slash On Homes